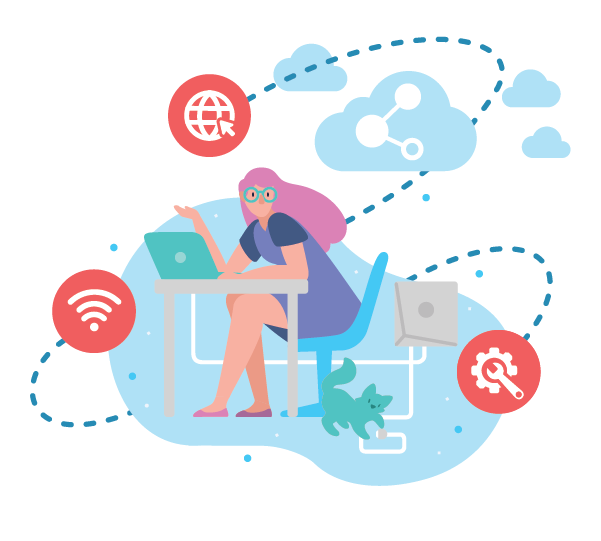 Once you have chosen an NBN home internet plan, your telco will organise to have your home connected to the NBN.

Getting connected may differ depending on your home and the area you live in.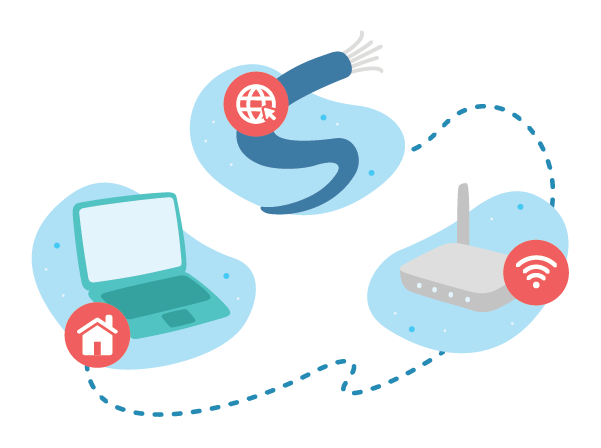 Getting connected
Generally, a technician will need to visit your home to connect your internet service. If they do, you'll need to be home for this visit.


Some people may need to upgrade their home wiring. If your home needs upgrading, you will need to pay for this work. For more information, visit www.acma.gov.au.


You may also need a new router. This is the small box that connects your devices to the internet over Wi-Fi.


It is best to use the router your telco provides as sometimes older or different routers won't work or will achieve slower speeds.


Moving onto the NBN
If you have moved an existing internet service to the NBN, your telco must check that the NBN connection is working. If it is not working, your telco has 3 days to fix the problem.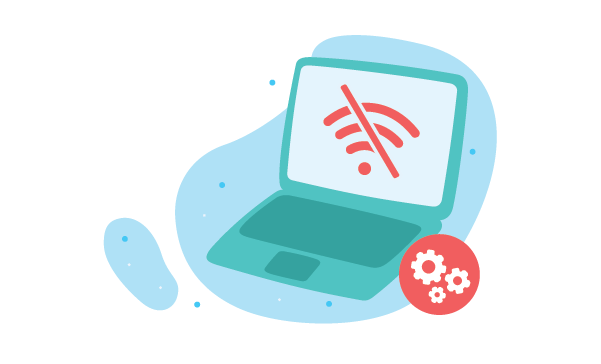 If after 3 days your telco still can't fix your NBN internet service, they have to provide you with a temporary service to keep you connected (such as a mobile broadband device). Once you agree to this new interim service, your telco must supply it:
Within 3 working days in an urban area
Within 4 working days in a major rural area
Within 6 working days in a minor rural or a remote area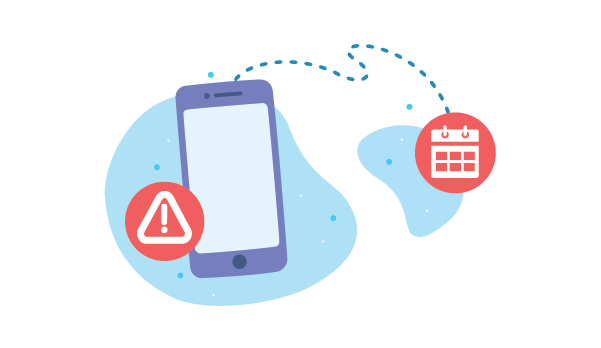 The temporary service must not cost you any more than the lowest speed plan offered by the telco.
If there is no NBN internet service or temporary service, your telco cannot charge you.
While the interim service is provided, your telco must arrange to get the NBN service working.
Your telco is responsible for fixing the issue. If they do not fix the issue, or they are not responding to your concerns, you can contact the Telecommunications Industry Ombudsman (TIO) to help you resolve the problem with your telco.
To contact the TIO, visit tio.com.au or call 1800 062 058.
Quick troubleshooting tips
Use your mobile phone to visit your telco's website and check for outages.


Restart your router. Unplug your router from the power point for 1 minute, then plug it back in. After a few minutes, check that these lights are green:



Power – A green light means the router is receiving power. If it's red, you may have a broken router. If there is no light, it is not receiving power.


Internet - This light shows the router is connected to the internet.


WAN – This stands for Wireless Access Network. If your NBN is Fibre to the Premises (FTTP), Fixed Wireless, Hybrid Fibre Coaxial (HFC) or Satellite, this light should be green. This means data is going to and from the router.


Wi-Fi – A green light means that your router is sending a Wi-Fi signal. This is used to connect your devices to the internet over the NBN.




Check where your router is positioned. It should be around 2 metres off the ground and not blocked by any objects e.g. fish tanks, TVs or microwaves. Your router can also be affected by thick walls which make it hard for the Wi-Fi signal to reach your device.