ACCANect 2022 Better Basics will feature a range of presentations about key topics including access to reliable communications services, affordable communications, on-line safety and trust, and the essentiality of communications.
ACCAN is constantly striving for improved, consumer-friendly, telecommunications services for all those who live and work in Australia. Discussions will be informed by ACCAN's policy expertise and the consumer experience of a fast-changing, digital world. We invite you to join us as we probe the progress and challenges of modernising communications basics for consumers, and to the future opportunities to work together and achieve ACCAN's vision of communications services that are trusted, inclusive, accessible, and available for all.
Registration for the event is now open on our Delegate Connect Conference Platform.
Sponsored complimentary conference registrations are now available. Please check your eligibility below and apply via email to This email address is being protected from spambots. You need JavaScript enabled to view it.
Download:

Applications for sponsored complimentary registration64.68 KB

ACCANect 2021: #DigitalDownload featured a range of presentations about key topics including cyber security advice for small businesses, how Australians' changing communications habits are driving change in the telecommunications sector, and what the digital platforms are doing to tackle misinformation.
The ACCANect 2021 #DigitalDownload is available on our Delegate Connect conference platform as Video on Demand.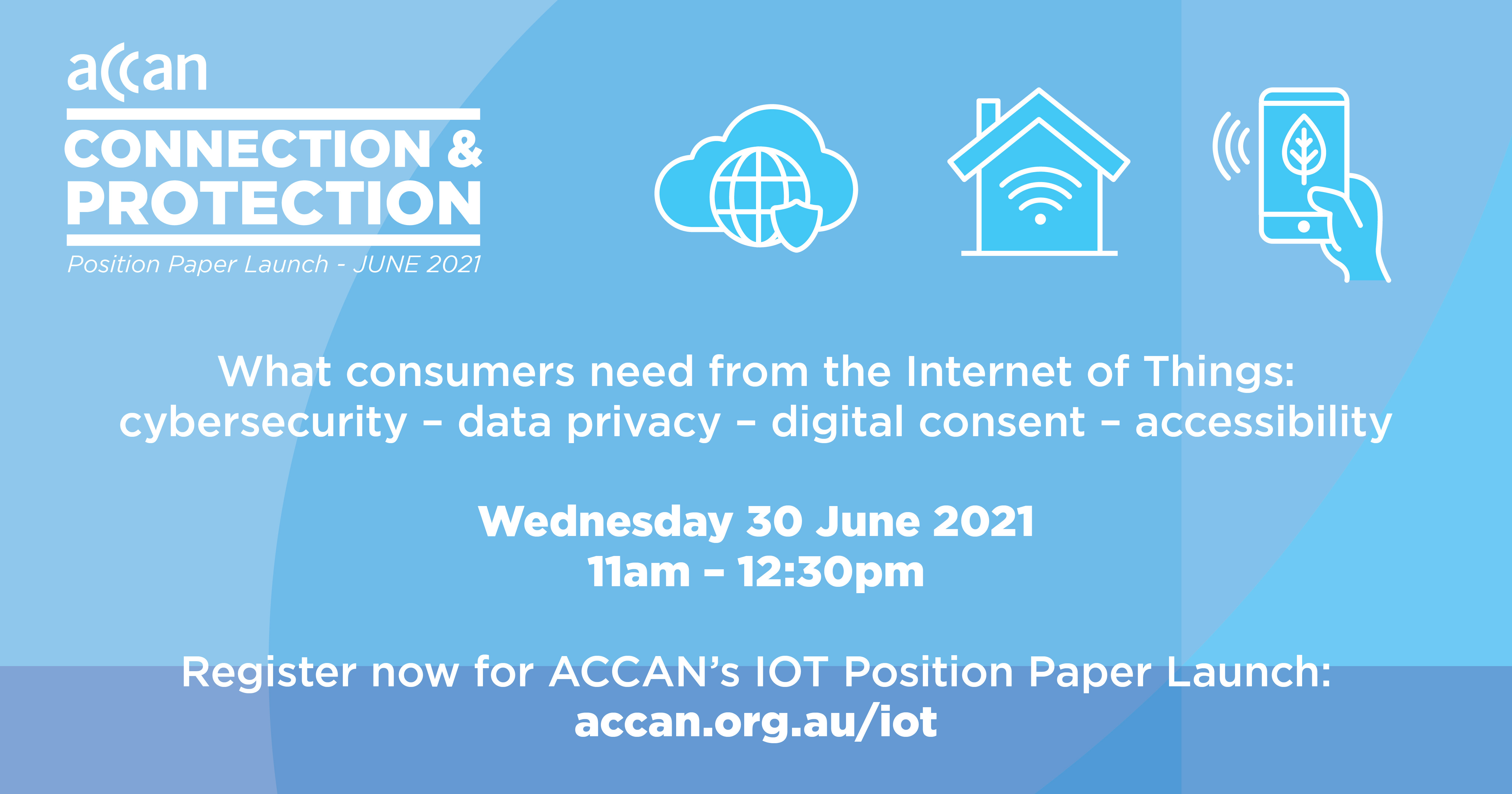 In Australia, and worldwide, the demand for consumer IoT devices and appliances is soaring as they become more affordable and the ongoing rollout of 5G mobile technology in Australia means in just 2 years, the average Australian household will likely contain 18 IoT connected devices.
Internet of Things (IoT) powered smart devices and appliances provide consumers with optimal convenience, however, Australia's current regulatory system offers consumers little protection. An enforceable regulatory regime is needed.
The IoT Position Paper Launch will highlight the key areas of concern for IoT devices in Australia and what consumers need from an Internet of Things regulatory framework.
About | Episode 1 | Episode 2 | Episode 3 | Episode 4 | Episode 5 | Episode 6
ACCANect Online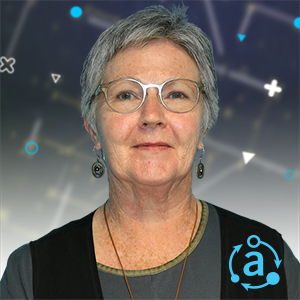 ACCANect Online provides a platform for telecommunications consumers to hear from leading voices in the telco sector about the key communications issues that are impacting consumers today and into the future. The new multi-part video series from ACCAN features presentations on the accessibility of communications services, issues relating to regional, rural and remote Australians, and digital inclusion, as well as interviews with ACCAN CEO Teresa Corbin.
Read more about the speakers below.
– Deidre O'Donnell, ACCAN Chairperson
---