1. Introduction
ACCAN was formed as a peak body for consumers and consumer organisations on communications issues, including telecommunications and the internet. ACCAN has a central role in advocacy, research, training, consultation, the provision of policy advice and consumer education. One specific function of ACCAN is to administer the distribution of funding previously allocated by the Department of Broadband, Communications and the Digital Economy (section 593 grants).
Individuals and organisations joining ACCAN retain their identity and are able to advocate on their own or their members' behalf. ACCAN is an important forum in which consumer concerns and views can be debated and shared and, as much as possible, resolved.
The overarching objective guiding ACCAN isto ensure that communications are available, accessible and affordable for all Australians.
The ACCAN constitution was created in 2008 and amended in 2012.
The Strategic Plan provides insights into ACCAN's mission, values and strategic goals. The Plan will direct the organisation's work for the next three (3) years and sets out how ACCAN will achieve its mission of available, accessible and affordable communications that enhance the lives of consumers.
Download:

ACCAN Strategic Plan 2021-2024 1.35 MB
Download:ACCAN Strategic Plan 2021-202435.21 KB
2019-20 Annual Report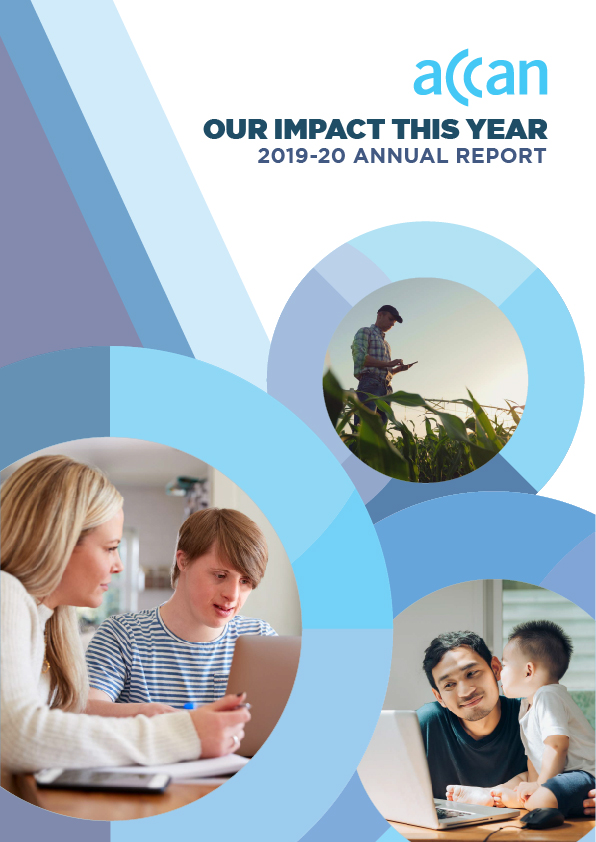 Our communications services have been essential this year throughout rolling national emergencies – including the drought, bushfires, floods and the pandemic. As most of us transitioned over night to working and learning from home, ACCAN's core policy priorities came into sharp focus. The incredible demand for online government services and the mass take-up of telehealth also reinforced the need for reliable telecommunications services. ACCAN's role of advocating for trusted, inclusive and available communications for all Australians has never been so important.
Download:

ACCAN Annual Report 2019- 201.72 MB (note: reading order not accessible)
Download:

ACCAN Annual Report 2019-20 - Accessible version72.76 KB
Download:

ACCAN Financial Report 2019-201.14 MB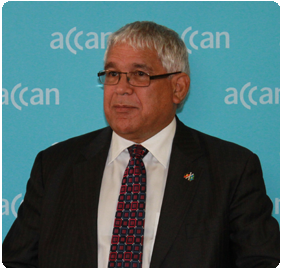 Aboriginal and Torres Strait Islander social justice commissioner Mick Gooda formally launched ACCAN's Reconciliation Action Plan (RAP) at the ACCAN offices in Sydney on 25 February 2013.
ACCAN developed its RAP to guide our engagement with Indigenous peoples and communities. We hope that a commitment to reconciliation by organisations such as ACCAN can help build an Australian society that values and respects Aboriginal and Torres Strait Islander peoples and cultures.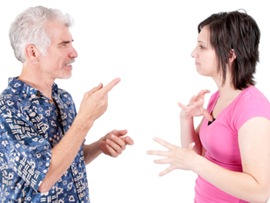 ACCAN values disability access. We want to be a model in this field, for other not-for-profits, industry and government. ACCAN will register our 2019-2021 Disability Action Plan with the Australian Human Rights Commission's Register of Disability Discrimination Act Action Plans.
Through enacting our Disability Action Plan, ACCAN aims to:
As part of our funding contract, ACCAN is required to submit a report outlining our activities during each quarter. A summary of these reports will be published on this page.
---