Details
Dear ACCAN Members,

 We would like to advise everyone that due to the unfortunate passing of Her Majesty the Queen and the National Day of Mourning on September 22nd, ACCAN's Annual General meeting, scheduled for that day, will need to be re-scheduled.

 In anticipation of a quorum of members not being present at the scheduled meeting, under Section 15.3.2 of ACCAN's Constitution, we propose we adjourn the meeting to the same time for the following week; 4.00pm Thursday 29th September 2022.   The rescheduled meeting will also be conducted online using the same Zoom link if you have registered already.
Notice is hereby given that the Annual General Meeting of the ACCAN will be held via virtual meeting, on Thursday 29th September 2022 from 4.00pm.
Read more: Notice of postponement - ACCAN Annual General Meeting
Write comment (0 Comments)
Details

Overview
The Telecommunications Consumer Protections (TCP) Code is an industry code that sets out rules and benchmarks for how telcos must deal with their customers. It protects customers who use mobile phone, landline and internet services, including the NBN.

Sales, advertising, customer service, contracts, billing, credit and debt management, financial hardship arrangements and switching telcos are all covered under the TCP Code.

The TCP Code has been around since 2007 and is reviewed at least every 5 years.
Read more: What is the Telecommunications Consumer Protections (TCP) Code? What does it mean for you?
Write comment (0 Comments)
Details
ACCAN is seeking nominations for Directors to fill four (4) vacancies on its Board.
In accordance with the ACCAN Constitution, the 2022-2023 ACCAN Board will consist of nine (9) members1. Five (5) positions are continuing Directors from the 2021-2022 Board. Five (5) Directors are retiring from the Board but may be eligible for re-election as stated in the ACCAN Constitution.
In accordance with the ACCAN Constitution Board members are elected for a three-year term.
In order to ensure an appropriate balance, the Board is particularly seeking candidates with legal and regulatory expertise; and/or experience in financial management and governance in a not-for-profit organisation; and/or with lived experience of disability; and/or small businesses; and/or an understanding of the issues affecting young consumers ;and/or from an Indigenous background or with strong linkages to Indigenous communities.
Read more: Call for nominations for the ACCAN Board
Write comment (0 Comments)
Details
Unwanted text messages can be incredibly annoying, especially when it feels like you can't do anything to stop them. However, some text messages can be sent with the intent to cause harm and need to be treated with caution.
Scamwatch reports that Australians lost over $1.4 million to scam text messages in January alone. According to that report, text messages are now the most popular method for scammers to target people. While both the government and the telecommunications industry have announced that they're looking into solutions for this problem, there are still a few things you can do to keep yourself safe.
Read more: Spotting Scam and Spam Text Messages
Write comment (74 Comments)
Details
Struggling with the cost of your internet or phone service? ACCAN has put together a list of telco offers to help targeted groups stay connected.
As this list only shows offers for targeted groups, there may be alternative products and services out there for general consumers that meet your needs, so it's also worth comparing plans. To do so, head to an online comparison site, such as WhistleOut or Finder. ACCAN has also prepared a money saving guide with tips to reduce your telco bill.
If you are unable to meet your bills and are in financial hardship, check out ACCAN's hardship portal for more information on what you can do.
Read more: What programs and offers are available to help you stay connected?
Write comment (5 Comments)
Details
With a federal election looming, Australia's major parties have each outlined their communications policies.
Below is a summary of the Coalition (Liberal and the National parties), Labor, and the Australian Greens' policies and priorities as voters begin heading to the polls.
[Information last updated on 22.04.22]
Read more: 2022 Election Policies Summary
Write comment (0 Comments)
Details

What is Advanced Mobile Location, or AML?
Advanced mobile location, or AML, is a technology that has recently been introduced in Australia for the Triple Zero Emergency Call Service after previously rolling out in Europe, the UK and New Zealand. In an emergency, lives can depend on timely, accurate information. AML is designed to provide Emergency Call Service operators with precise location coordinates when a caller dials Triple Zero from a mobile, which removes some of the confusion that can come with trying to communicate your exact location.
Read more: AML Capability for 000 Calls
Write comment (0 Comments)
Details
Reliable communications services have never been more important. The COVID-19 pandemic has proven that staying connected to friends and loved ones has never been more crucial, while a string of natural disasters have shown that phone and internet services are essential when it comes to recovery efforts and community rebuilding.

In August 2021, Telstra announced that any standard national mobile calls from 'payphones' would be made free. For many people, especially people living in capital cities, it might be difficult to remember the last time you needed to use a payphone. While not everyone has to rely on them to stay connected, payphones are still a very important service for many people, especially those that find themselves in need of a freely available form of communication.
Read more: Sunsetting Payphone Instruments
Write comment (0 Comments)
Details
ACCAN 2022 CommsDay Congress Speech
Andrew Williams – Acting CEO

Good morning,
Before I begin today, I'd like to acknowledge the Traditional Owners and Custodians of the land on which we meet today, the Peoples of the Kulin Nation. I also pay my respects to their Elders past and present.
For those who don't know me I've been with the organisation for just under three years now, initially as Director of Operations and Deputy CEO role, and moved into this role when Teresa Corbin departed last October.
After more than two years of zoom and teams meetings it's great to be here in person and see some familiar faces in 3D for the first time.
My ACCAN journey has provided a great opportunity to gain an understanding of the myriad issues in this space and I'm committed to our ongoing mission of ensuring that communications services are trusted, inclusive, and available for all.
As many of you are no doubt aware, for many years ACCAN has represented consumers on a wide range of issues which are encapsulated in our priorities:
Increased reliability
Improved accessibility
A fairer telco market
Affordable telecommunications
Better infrastructure
Growing consumer confidence
Read more: ACCAN 2022 CommsDay Congress Speech
Write comment (0 Comments)
Details
Disinformation and misinformation are not new trends; digital content that is verifiably false, misleading, or deceptive has been around for almost as long as the internet has existed. However, over the last few years, we've seen growing awareness about the harms that disinformation and misinformation can cause to individuals and to trust in our systems.
After the ACCC's Digital Platform Inquiry report was handed down in December 2019, the Australian Government asked digital platforms to develop a voluntary code of practice to help to address disinformation and misinformation.
In February 2021, DIGI, the non-profit industry association advocating for the digital industry in Australia, released The Australian Code of Practice on Disinformation and Misinformation. Digital platforms that sign up to this Code agree to abide by a set of rules, including publishing and implementing policies on misinformation and disinformation, providing users with a way to report content against those policies, and implementing a range of measures to reduce the spread and visibility of mis- and disinformation. They must also produce annual transparency reports about these efforts.
Read more: Disinformation and Misinformation on Digital Platforms
Write comment (0 Comments)
Details
Planning on heading away with family or friends this summer?
With many Aussies choosing to holiday at home this year, travelling to rural, regional or remote areas can be a great idea for people wanting to escape the bustle of the city. However, city-dwellers who haven't travelled into remote parts of the country before may not be aware of the things you have to consider when it comes to staying somewhere new.
Read more: Preparing for emergencies when telecommunications services go down
Write comment (0 Comments)
Details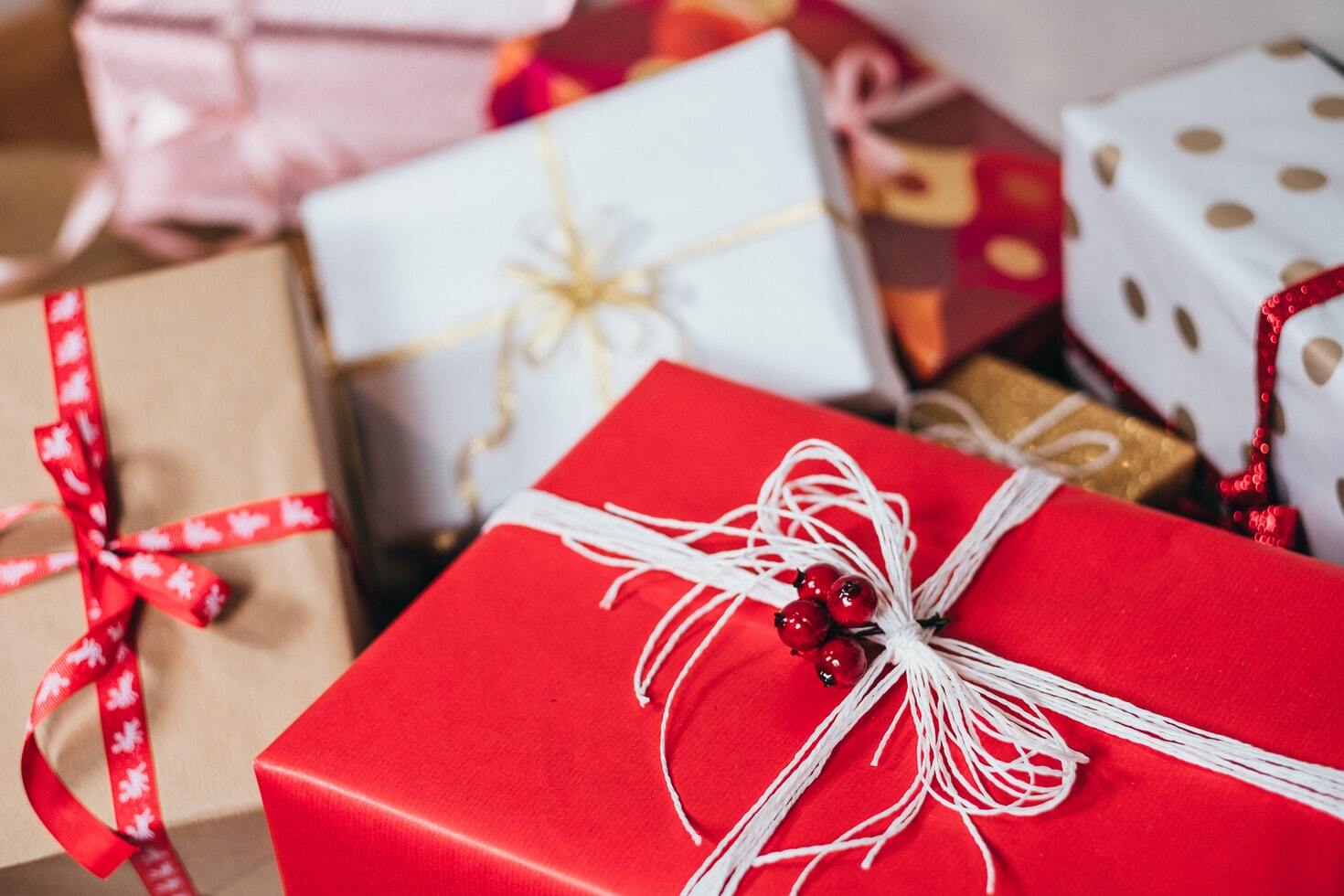 With devices being brought out more and more frequently with new and exciting features, new tech can make for great gifts for relatives and friends who need a new device/s. However, phones, tablets, laptops or gaming devices can be expensive, so you want to make sure you're taking a few key things into consideration before purchasing these items as gifts.
Read more: Make a list and check it twice before buying tech this holiday season
Write comment (0 Comments)
---