Talking Telco: Helpful consumer guides on internet, mobile, home phone, and more
Details
Unwanted text messages can be incredibly annoying, especially when it feels like you can't do anything to stop them. However, some text messages can be sent with the intent to cause harm and need to be treated with caution.
Scamwatch reports that Australians lost over $1.4 million to scam text messages in January alone. According to that report, text messages are now the most popular method for scammers to target people. While both the government and the telecommunications industry have announced that they're looking into solutions for this problem, there are still a few things you can do to keep yourself safe.
Read more: Spotting Scam and Spam Text Messages
Write comment (47 Comments)
Details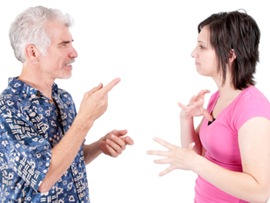 ACCAN values disability access. We want to be a model in this field, for other not-for-profits, industry and government. ACCAN will register our 2022-2024 Disability Inclusion Action Plan with the Australian Human Rights Commission's Register of Disability Discrimination Act Action Plans.
Through enacting our Disability Inclusion Action Plan, ACCAN aims to:
Details
Struggling with the cost of your internet or phone service? ACCAN has put together a list of telco offers to help targeted groups stay connected.
As this list only shows offers for targeted groups, there may be alternative products and services out there for general consumers that meet your needs, so it's also worth comparing plans. To do so, head to an online comparison site, such as WhistleOut or Finder. ACCAN has also prepared a money saving guide with tips to reduce your telco bill.
If you are unable to meet your bills and are in financial hardship, check out ACCAN's hardship portal for more information on what you can do.
Read more: What programs and offers are available to help you stay connected?
Write comment (4 Comments)
---