Talking Telco: Helpful consumer guides on internet, mobile, home phone, and more
Details
Grants and Research Assistant
Part-time
This is a great opportunity to join our small and highly effective team. Reporting to our Director of Operations, you will hit the ground running to administer our annual grants program and commissioned research projects.
The Grants and Research Assistant is responsible for the following day-to-day activities:
Primary point of contact and a supportive resource for grant applicants and research partners.
Processing grant applications and liaising with applicants
Assisting with pre- and post-award administration, including use of SmartyGrants software to monitor and record project progress
Monitoring & supporting project partners to ensure they meet activity, budget and reporting milestones in a timely manner
Assisting with the publication of ACCAN Grant and Research outputs and promotion, including editing, proofing, and drafting of copy for ACCAN's website and other publications, ensuring they are inclusive and accessible
Assisting with building the profile of ACCAN research in the community
Curating ACCAN's research bibliography, stock of printed resources and ISBN.
Details
Unwanted text messages can be incredibly annoying, especially when it feels like you can't do anything to stop them. However, some text messages can be sent with the intent to cause harm and need to be treated with caution.
Scamwatch reports that Australians lost over $1.4 million to scam text messages in January alone. According to that report, text messages are now the most popular method for scammers to target people. While both the government and the telecommunications industry have announced that they're looking into solutions for this problem, there are still a few things you can do to keep yourself safe.
Read more: Spotting Scam and Spam Text Messages
Write comment (50 Comments)
Details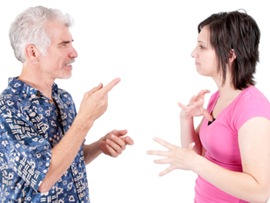 ACCAN values disability access. We want to be a model in this field, for other not-for-profits, industry and government. ACCAN has registered our 2022-2024 Disability Inclusion Action Plan with the Australian Human Rights Commission's Register of Disability Discrimination Act Action Plans.
Through enacting our Disability Inclusion Action Plan, ACCAN aims to:
---