Subscribe to Grants Program mailings
Welcome
ACCAN works towards achieving communications services that are trusted, inclusive, and available for all.
With this aim, the ACCAN Grants Program funds projects to enable research on telecommunications issues, represent telecommunications consumers, or create educational tools which empower consumers to understand telecommunications products and services and make decisions in their own interests.
On the following pages you will find all the information you need to decide if your project idea is eligible for an ACCAN Grant, and how to apply.
To be eligible, projects must address systemic telecommunications consumer issues. Have a browse through the following ACCAN Grants Projects to get a feel for the type of work that is funded under the Program.
South Australian Council on Intellectual Disability
People with intellectual disability are at greater risk to the dangers of the online environment. However, there is limited educational information presented in formats accessible to people with intellectual disability. This project will build on an existing co-designed introductory online safety workshop to develop a series of accessible training resources focused on online safety. A co-design approach will be used to develop, test and refine the products, and gather information about communications related barriers to inform future advocacy.
Visit SACID's website.
Read more: In progress! Co-designing accessible online safety resources for people with intellectual disability
Deaf Australia
Since publication of the 'What Standards?' Auslan translation guidelines in 2015, the NDIS and pandemic have significantly reshaped Auslan user needs. This project will evaluate and update these guidelines by reviewing current usage and compliance across Australia, improving guidelines for Deafblind consumers, and incorporating emerging Auslan-first products, often viewed as a better alternative to translations. Ultimately, the findings will provide Auslan translation guidelines for current and foreseeable requirements, deeper consideration of Deafblind needs, and an understanding of when Auslan-first products should be produced instead of Auslan translations.
Read more: In progress! Fortifying "What standards? The need for evidence-based Auslan translation standards...
Digital Literacy Foundation
Working towards universal digital inclusion is critical. In partnership with local Council and community organisations, this project will operate locally-based, face-to-face digital mentoring services for people in the Hawkesbury region. Workshops will build on a successful pilot program focused on increasing consumers' access to online information, communications products, and services.
With many services digitised, older Hawkesbury residents are increasingly isolated, as the region's rivers, bushland, unsealed roads, and devastation following fires (2019) and multiple floods (2022) has reduced access to physical services. The Hawkesbury region has a higher proportion of 50 to 84-year-olds than Greater Sydney (Census 2021), a group which, according to the Australian Digital Inclusion Index, are more likely to experience digital exclusion. The program aims to improve access to communication channels with community, family and government, including telehealth, and provide opportunities for increased social connectedness, and participation in online social and economic activities.
Read more: In progress! Hawkesbury Digital Mentoring Program
Western Sydney University
Indigenous people in Western Sydney are experiencing digital divide. This interdisciplinary project will co-design with an Indigenous scholar and will be overseen by an Indigenous Research Governance Committee. By building on established relationships with Indigenous residents in Western Sydney, the project will provide needed data on Indigenous digital exclusion in Western Sydney and will provide Indigenous co-designed recommendations for closing the digital gap.
Read more: In progress! First Nations Digital Inclusion in Western Sydney
Griffith University
While cybersecurity self-help advice is readily available to consumers, most resources are focused on preventing unintended sharing of devices, passwords, accounts, and personal information. This advice is ill-suited to intimate relationship contexts where sharing is common. A lack of baseline knowledge about smartphone-sharing practices and the reasons behind them has hampered Australian efforts to strengthen consumer cybersecurity. This project will create a new evidence base to understand everyday consumer smartphone sharing in intimate relationships using a survey and interviews with diverse consumers, to improve privacy protections and cybersecurity for all Australians.
Read more: In progress! Smartphone sharing with intimate partners: Implications for telecommunications...
University of Melbourne
This project is an extension of research funded by the Melbourne Social Equity Institute (MSEI), undertaking a survey and focus groups with the residents (representing 39 language groups) of Carlton Public Housing Estate in central Melbourne to analyse their strategies for coping with limited connectivity. The ACCAN grant will be used to conduct one-on-one interviews with 12 residents and provide interpreting services.
Charles Sturt University
Telecommunications accounts cannot be held jointly by multiple parties. "Family Plans" are commonly promoted as an economic option for multiple users. These plans have multiple devices (with multiple users) contracted to one person as the 'Customer'. This project investigates the surveillance risks (including call, message and location monitoring) that Family Plans present during ongoing relationships, in particular those at risk of domestic violence.
Read more: An assessment of the surveillance risks Family Plans present for users vulnerable to domestic and...
Royal Melbourne Institute of Technology (RMIT)
The ability of small businesses (those with less than twenty employees) to adopt advanced digital services such as e-commerce solutions and cybersecurity services is vital for these businesses and for the economy. Recent surveys indicate that many are struggling to adapt to sudden changes due to Covid-19. This project aims to investigate how small retail businesses can enhance their growth and efficiency through the better use of advanced digital services from telecommunications providers.
Read more: Enhancing the digital adaptability of Australian small retail businesses
Royal Melbourne Institute of Technology (RMIT)
This project is about 'e-changers', a significant and growing segment of the population who have chosen to move from the city to regional and coastal areas while maintaining their city jobs.
Through online ethnography with e-change households and interviews with other stakeholders, RMIT researchers sought to understand and document the telecommunications experiences and needs of this distinctive and growing segment of the Australian population.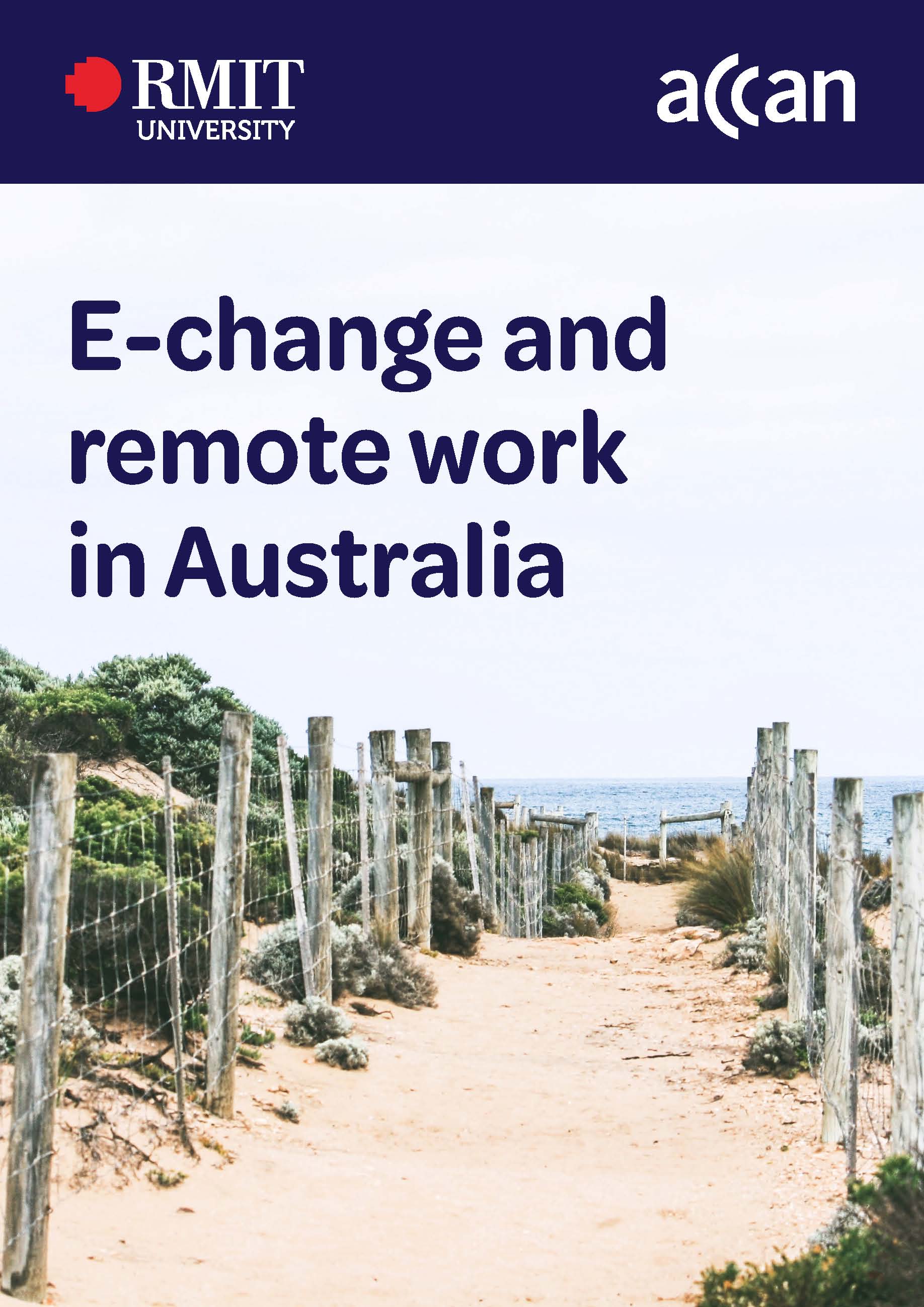 University of Technology Sydney (UTS)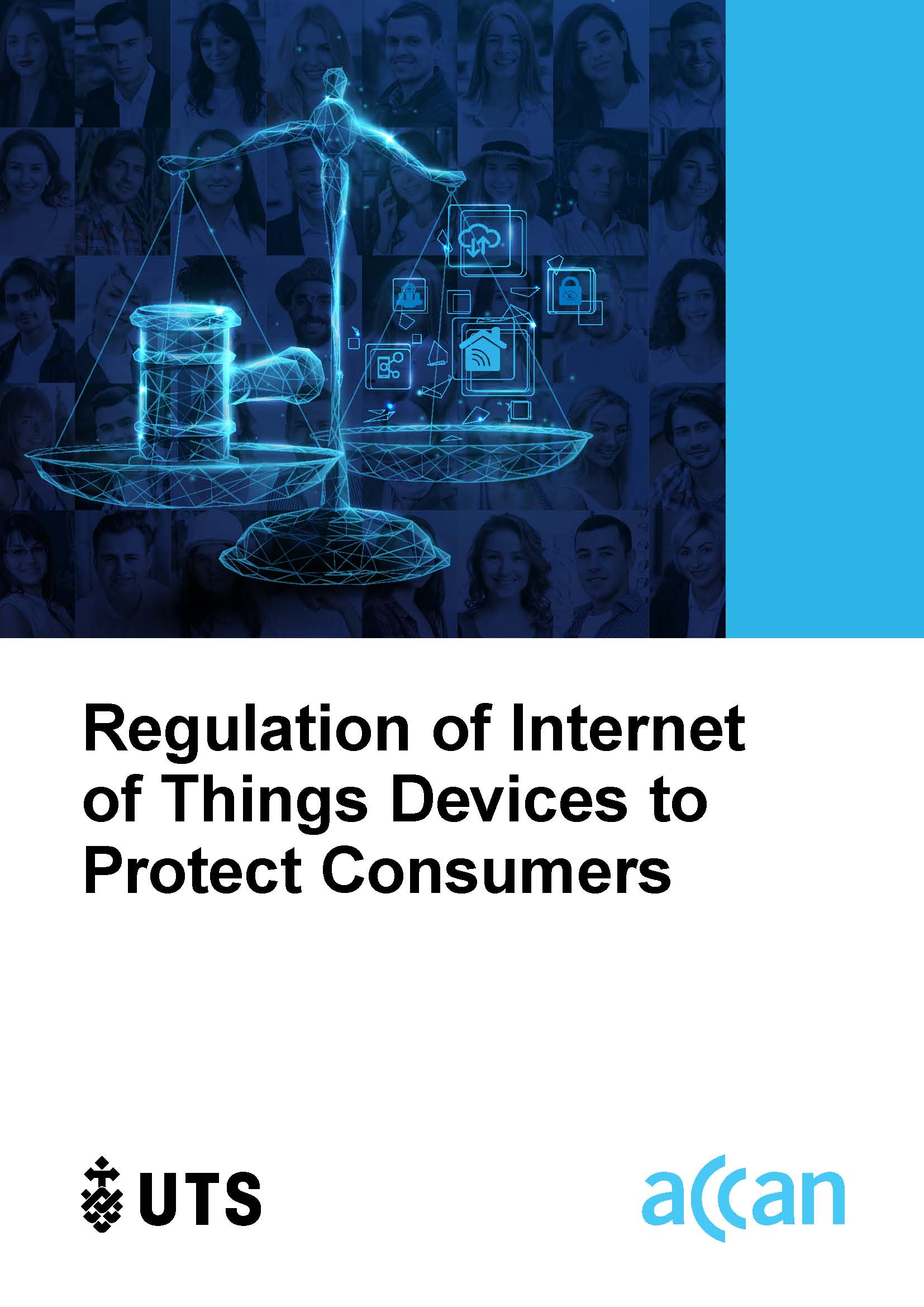 The Internet of Things (IoT) has the potential to transform the way we live and work. But the growth of consumer IoT devices for the home, such as connected appliances and smart assistants, poses serious threats to consumers' security and privacy.
This research identifies and analyses options for best practice regulation of IoT security and privacy. The report includes recommendations for reforming cyber security, consumer protection and data privacy law and regulation.
Read more: Regulation of Internet of Things Devices to Protect Consumers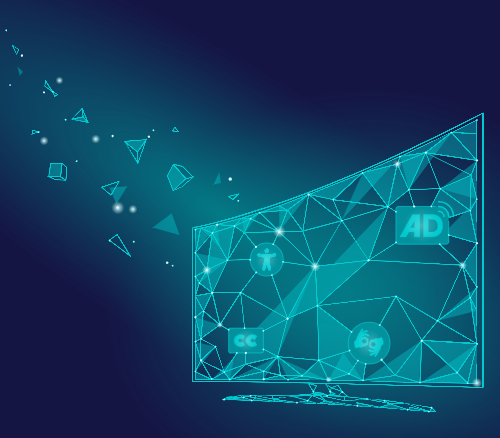 Curtin University
Approaches to the accessibility of subscription versus free to access Australian video on demand platforms have been evaluated with research gathering new insights from consumers with disabilities.

Read more: Access On Demand: An Analysis of the Accessibility Options on Streaming Television
Royal Melbourne Institute of Technology (RMIT)
This project focuses on giving a voice to how seniors perceive risk associated with ICT usage and ownership.
Read more: Co-designing Participatory Strategies With Older Adults to Reduce Perceived Risk and Promote...
Wamboin Communications Action Group Inc.
This project assisted regional and rural areas to effectively engage with their local communities and build a business case for the implementation of network capabilities to support their current and future needs. The project delivered a set of resources that can be applied across regional, rural and remote areas to help communities identify local requirements to achieve better Internet connectivity to support their economic and social growth.

Read more: Achieve Better Broadband for Regional Communities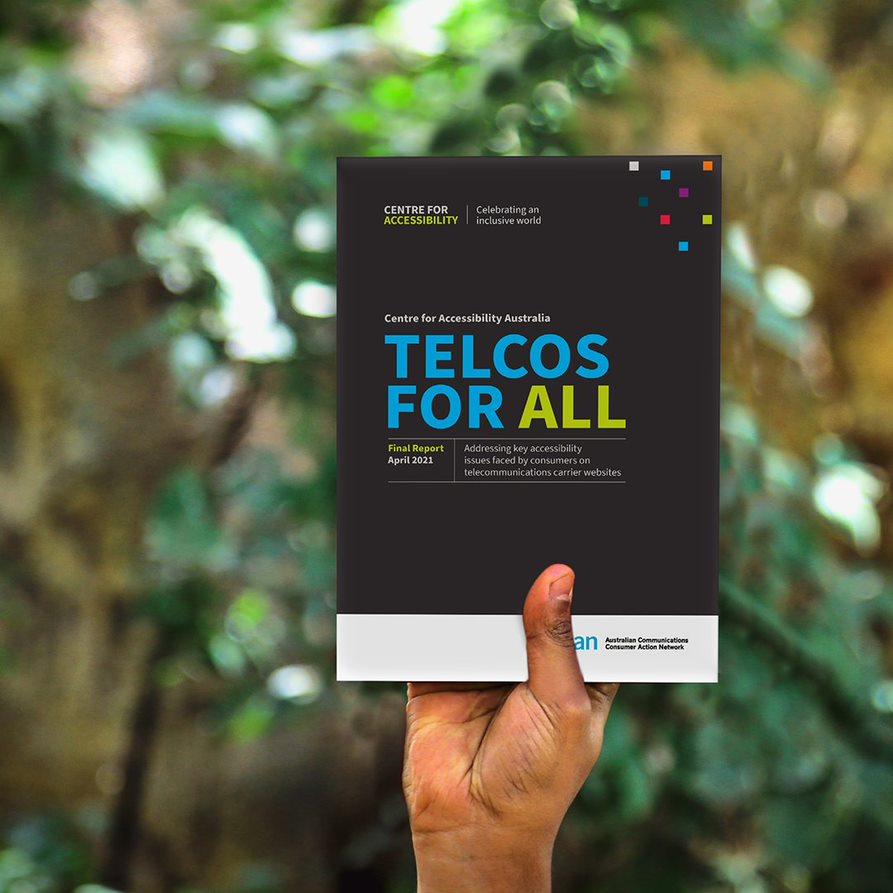 Centre for Accessibility
In 2021, the Centre For Accessibility (CFA) Australia undertook research to improve the accessibility of websites and apps provided by the telecommunications sector.
Read more: Telcos for all: Addressing Key Accessibility Issues Faced by Consumers on Telco Carrier Websites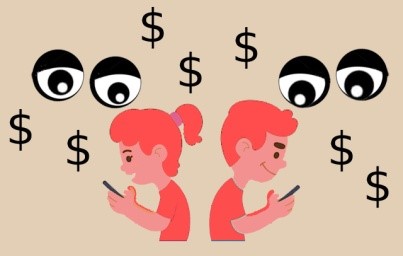 Children and Media Australia (Formerly ACCM)
Grant Round: 2020
Amount: $48,000
Read more: Apps Can Trap - Tips for Protecting Children's Privacy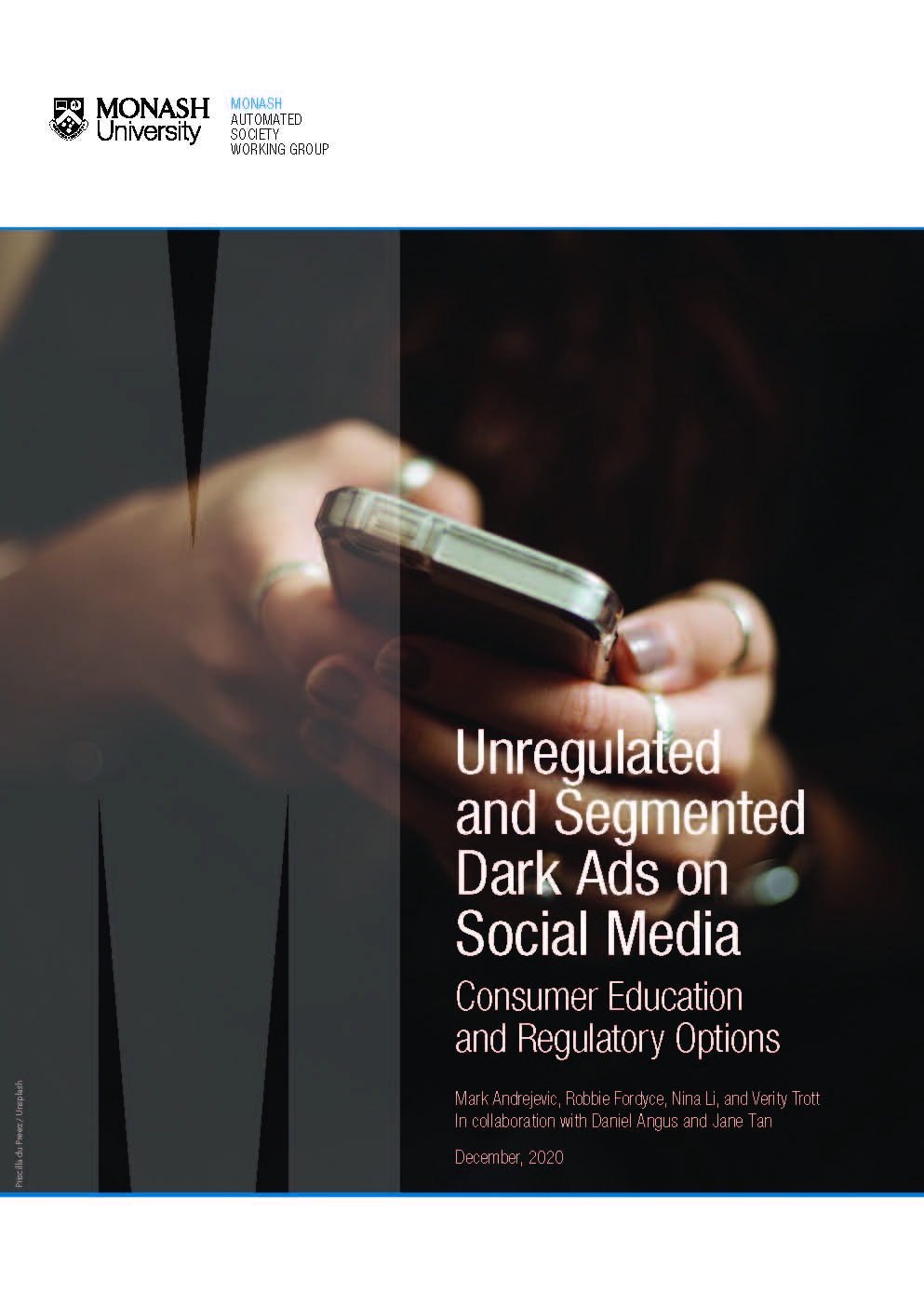 Monash University, Automated Society Working Group
Grant round: 2019
Amount: $49,579
Read more: Unregulated and Segmented Dark Ads on Social Media: Consumer Education and Regulatory Options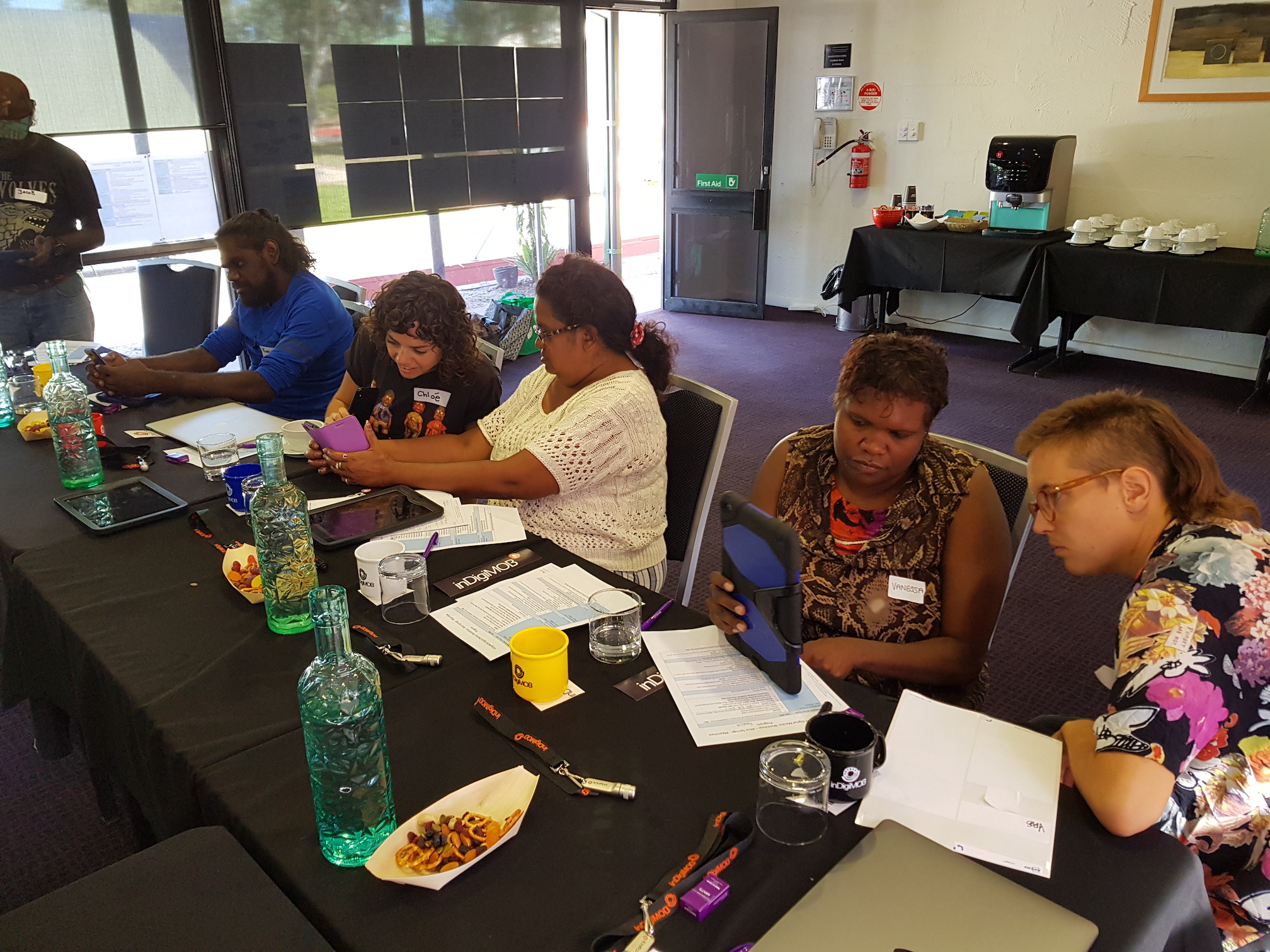 First Nations Media Australia
Grant round: 2019
Amount: $49,670
Read more: Indigenous Community Perspectives and Experiences of Digital Inclusion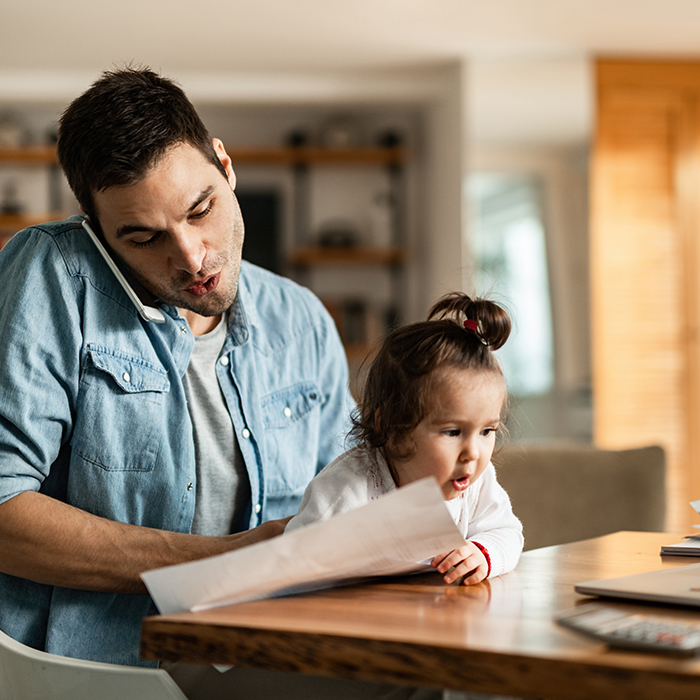 SACOSS (South Australian Council of Social Service)
Grant Round: 2019
Amount: $99,112
Read more: Connectivity Costs II: Telecommunications Affordability and Waged Poor Households
---