University of Technology Sydney (UTS)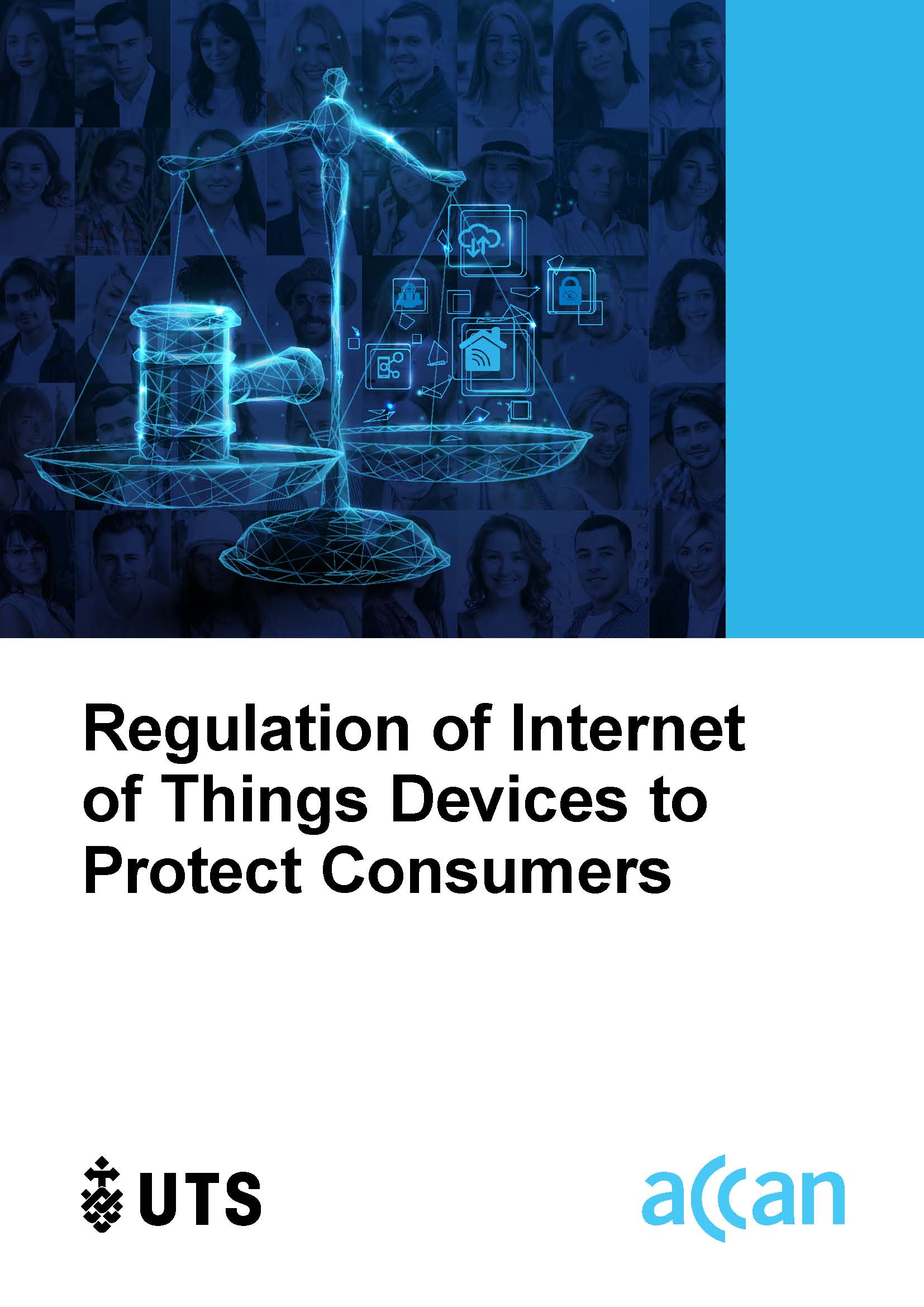 The Internet of Things (IoT) has the potential to transform the way we live and work. But the growth of consumer IoT devices for the home, such as connected appliances and smart assistants, poses serious threats to consumers' security and privacy.
This research identifies and analyses options for best practice regulation of IoT security and privacy. The report includes recommendations for reforming cyber security, consumer protection and data privacy law and regulation.
Three themes emerged from the research:
The challenge of aligning laws and 'joining up' regulation
Improving consumer education
Enhancing accessibility and inclusivity for vulnerable groups
Download the full and summary reports, below.
Summary Report
Download:

Regulation of Internet of Things Devices to Protect Consumers: Summary Report (pdf)3.12 MB
Download:

Regulation of Internet of Things Devices to Protect Consumers: Summary Report (accessible)92.88 KB
Full Report
Download:

Regulation of Internet of Things Devices to Protect Consumers (pdf)2.15 MB
Download:

Regulation of Internet of Things Devices to Protect Consumers (accessible)785.64 KB
Grant Round: 2020
Awarded: $65,091