ACCAN has developed a service to assist seniors and people with disability to find phones, tablets, accessories and apps that can help them communicate with others. This service is called Accessible Telecoms.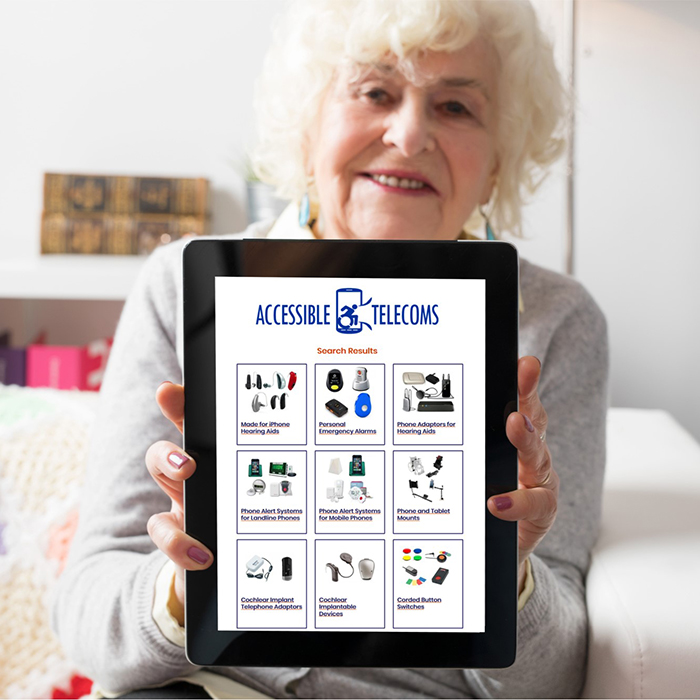 You can use the Accessible Telecoms website or contact the customer service team for a number of things, such as:
Looking for landline phones that have big buttons, mobile phones that are easy to use, or phones with a loud speaker, among other accessibility features.


Looking for accessories that are compatible with hearing aids, a mount to secure a tablet to a wheelchair, or any other accessory that might assist you in using your phone or tablet.


Seeing which apps can transcribe phone calls, apps to zoom in your tablet screen, or any other app that might improve your experience in accessing a phone or tablet.


Finding an organisation to teach you how to use your phone or tablet, or help you troubleshoot some issues with your devices.


More information about which services from the National Relay Service may be suitable for you.


You can visit Accessible Telecoms on www.accessibletelecoms.org.au
And you can contact the Accessible Telecoms team by:
Dialling 1800 442 300
Sending an SMS to 0438 454 413
Sending an email to

This email address is being protected from spambots. You need JavaScript enabled to view it.

or by filling the contact form on www.accessibletelecoms.org.au/contact-us.html