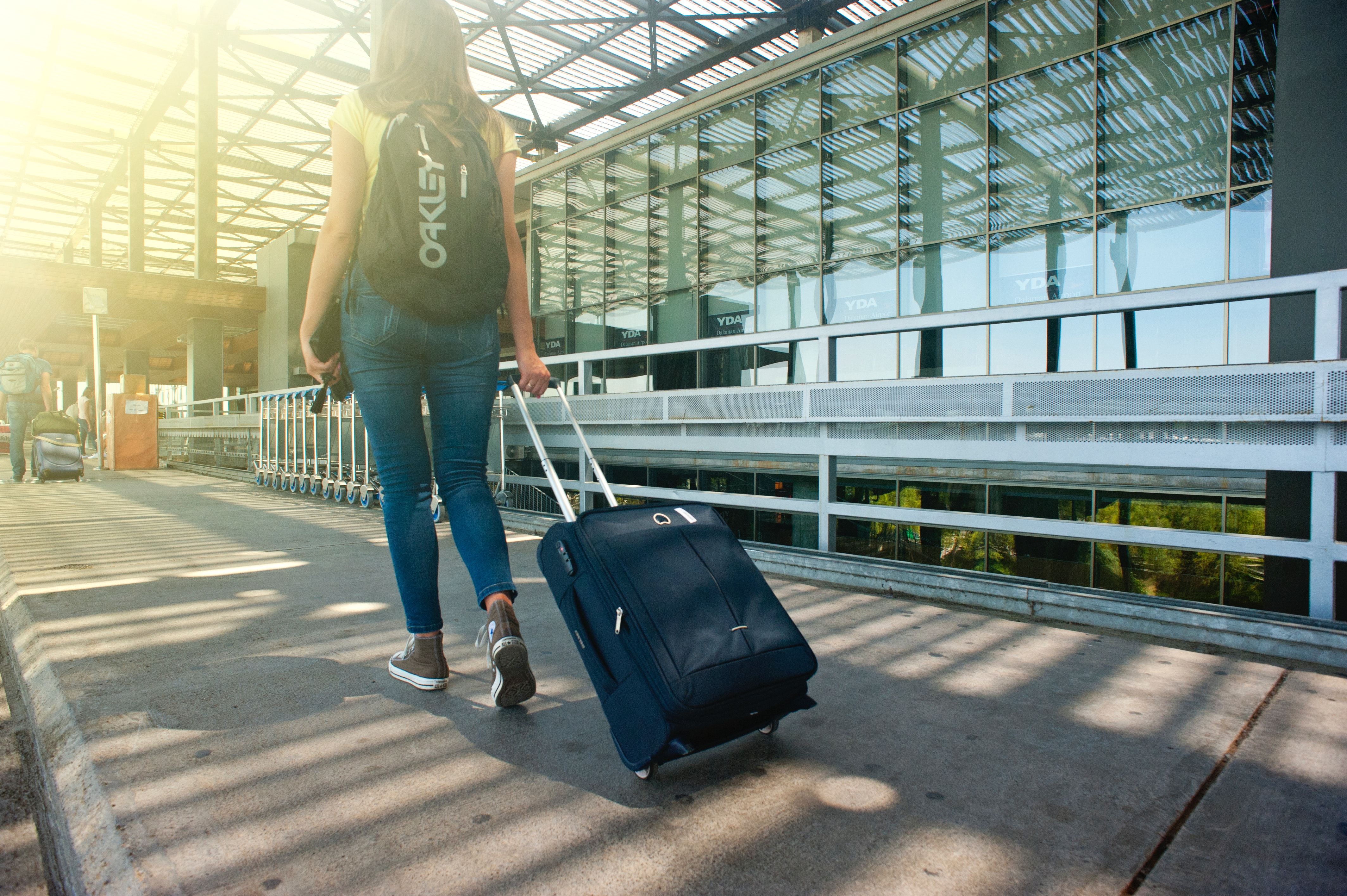 The sun is shining, cricket commentators are beginning to take over the airwaves, and barbeques across the country are being scrapped and cleaned ready for the first snags of the season; summer is coming to Australia and with it one of the nation's busiest travel periods. Whether we're road tripping across the country or travelling half-way across the world, many of us will find ourselves relying heavily on our phones during the summer holiday season. To help you make the most of your travel and avoid ruining your post-holiday glow with a nasty bill shock, we've curated our top tech travel tips.
Download essential apps before you go
Whether you're staying on Australian shores or heading overseas, you'll likely be stuck without Wi-Fi at some point in your journey. To avoid using up your phone's data on the go, change your settings to turn off automatic updates, location data and push notifications.
You can also make a list of the apps you'll likely use during your trip (such as currency converters, transport timetables, etc) and download them over Wi-Fi before you leave. It's also useful to remember that Google Maps will let you save a location map to your phone or tablet and use it when you're offline. This is a great tool especially if you think you may be without reliable mobile internet during your trip.
All roads lead to "roam" – international roaming options
If you're heading off overseas, it's important to consider your roaming options before you leave the country. While using your phone on an overseas mobile network and still being billed by your usual Australian mobile service provider may seem like a convenient solution, it can also be costly.
To avoid these high fees, it can be useful to chat to your provider to see if they offer travel packs. While these will differ from telco to telco, they will generally offer a fixed amount of talk, text, and data to use when you're overseas, for a certain number of days. For Telstra and Optus post-paid customers, these packs will set you back about $10 per day, while Vodafone offers $5 per day global roaming. Be sure to check out the terms and conditions on their website to make sure that your destination is covered.
| | | | | |
| --- | --- | --- | --- | --- |
| | Cost (per day) | Talk | Text | Data |
| Telstra | $10 | Unlimited | Unlimited | 200MB |
| Optus | $10 | Unlimited | Unlimited | 100MB (can be stacked) |
| Vodafone | $5 | As per your normal plan inclusions | As per your normal plan inclusions | As per your normal plan inclusions |
Prepaid customers will likely find themselves facing costly pay-as-you-go rates. Telstra and Vodafone prepaid customers are the two main exceptions to this rule as they do offer prepaid travel packs. Head to their websites to find out more.
Telcos are obliged to provide certain protection measures to help you better monitor and manage your mobile roaming usage while overseas. These include:
An SMS sent to you on arrival in an overseas destination, warning that higher charges for using international mobile roaming services may apply.

SMS notifications to customers at A$100 increments for post-paid data usage and at 50%, 85% and 100% of included value, if you have purchased a travel pack from your telco

Additionally Telstra, Optus and Vodafone customers will receive an SMS providing price information for using a range of international mobile roaming services.
Option to turn off international mobile roaming at any time, including while overseas.
Phone like a local – choose a local sim
If you are spending your time in just one country, it may be a good idea to buy a local SIM card when you arrive. Generally, this will mean you pay cheap local rates and you can top up credit when you need to. Some providers may even offer similarly cheap rates for calling or texting nearby countries. Here is a checklist for choosing a local SIM when travelling:
Research your options before travelling to your destination so you know what to look for when you arrive. If you know any locals you could ask them for advice on which SIM to buy.
Compare the available plans to select the one that suits your needs. Choose one that will be able to call and text Australia if needed.
Find out whether there are restrictions around foreigners buying SIMs at your destination.
Before leaving, check with your provider to see if you need to unlock your phone.
Purchase the local SIM when you arrive at your destination. Often these are available at the airport.
If you decide to go with this option, remember that you won't be contactable on your Australian mobile number so be sure to let you friends and family know your alternative contact details such as Facebook messenger or WhatsApp.