Latest News
Internet of Things: ACCAN Policy Paper Launch
Details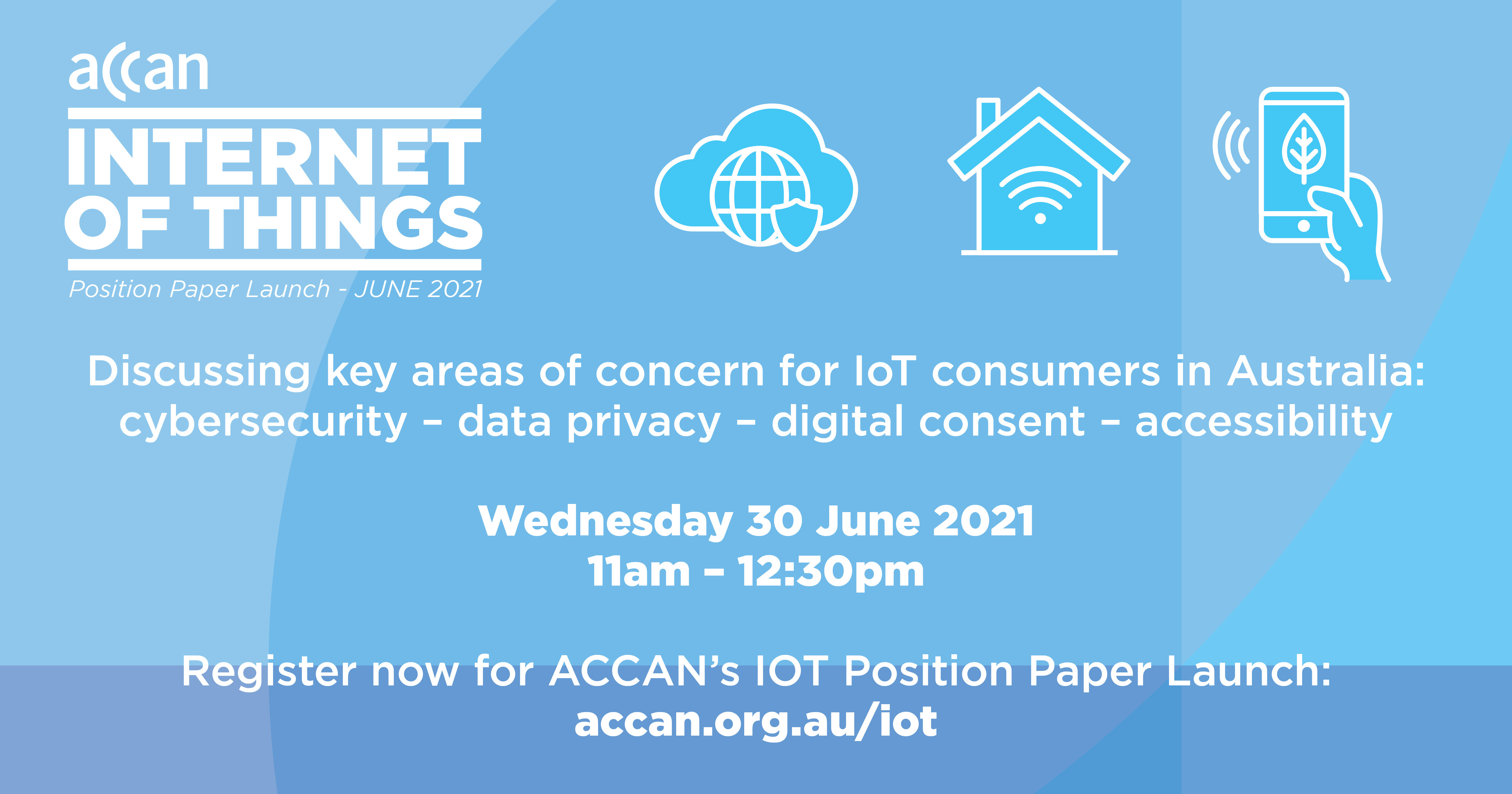 In Australia, and worldwide, the demand for consumer IoT devices and appliances is soaring as they become more affordable and the ongoing rollout of 5G mobile technology in Australia means in just 2 years, the average Australian household will likely contain 18 IoT connected devices.
Internet of Things (IoT) powered smart devices and appliances provide consumers with optimal convenience, however, Australia's current regulatory system offers consumers little protection. An enforceable regulatory regime is needed.
The IoT Position Paper Launch will highlight the key areas of concern for IoT devices in Australia and what consumers need from an Internet of Things regulatory framework.
Save the Date: ACCANect 2021 #DigitalDownload
Details
ACCAN has announced the date for its 2021 National Conference. ACCANect 2021 #DigitalDownload will be held Online, 8th September 2021. Mark your diaries now for Australia's premiere telecommunications conference.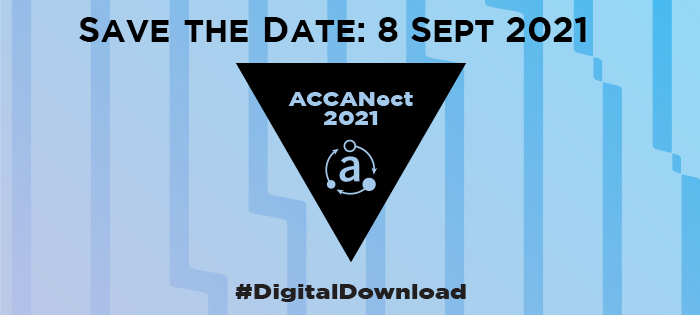 Network and meet new people
We expect over 200 attendees including industry leaders, international delegates, consumer groups, government and regulators as well as mainstream media. The ACCANect 2021 digital event platform offers all delegates live access to Speakers sessions as well as interactive networking opportunities with other delegates, speakers, exhibitors and sponsors.
Read more: Save the Date: ACCANect 2021 #DigitalDownload
Write comment (0 Comments)
Australian Human Rights Commission supports ACCAN's call for No Australian Left Offline
Details
The Australian Human Rights Commission has heeded the Australian Communications Consumer Action Network (ACCAN)'s call for no Australian to be left offline, with the release of the Human Rights and Technology Final Report
The report, presented to the Attorney General, details the Australian Human Rights Commission's support for a concessional broadband rate for low-income households to make internet access more affordable and improve digital inclusion.
"The past year has demonstrated just how essential it is to be online," said ACCAN CEO, Teresa Corbin. "With Melbourne in the midst of its latest lockdown, and families forced back into remote work and schooling, we need to act now to make sure that our most vulnerable have access to a reliable, affordable broadband product."
Read more: Australian Human Rights Commission supports ACCAN's call for No Australian Left Offline