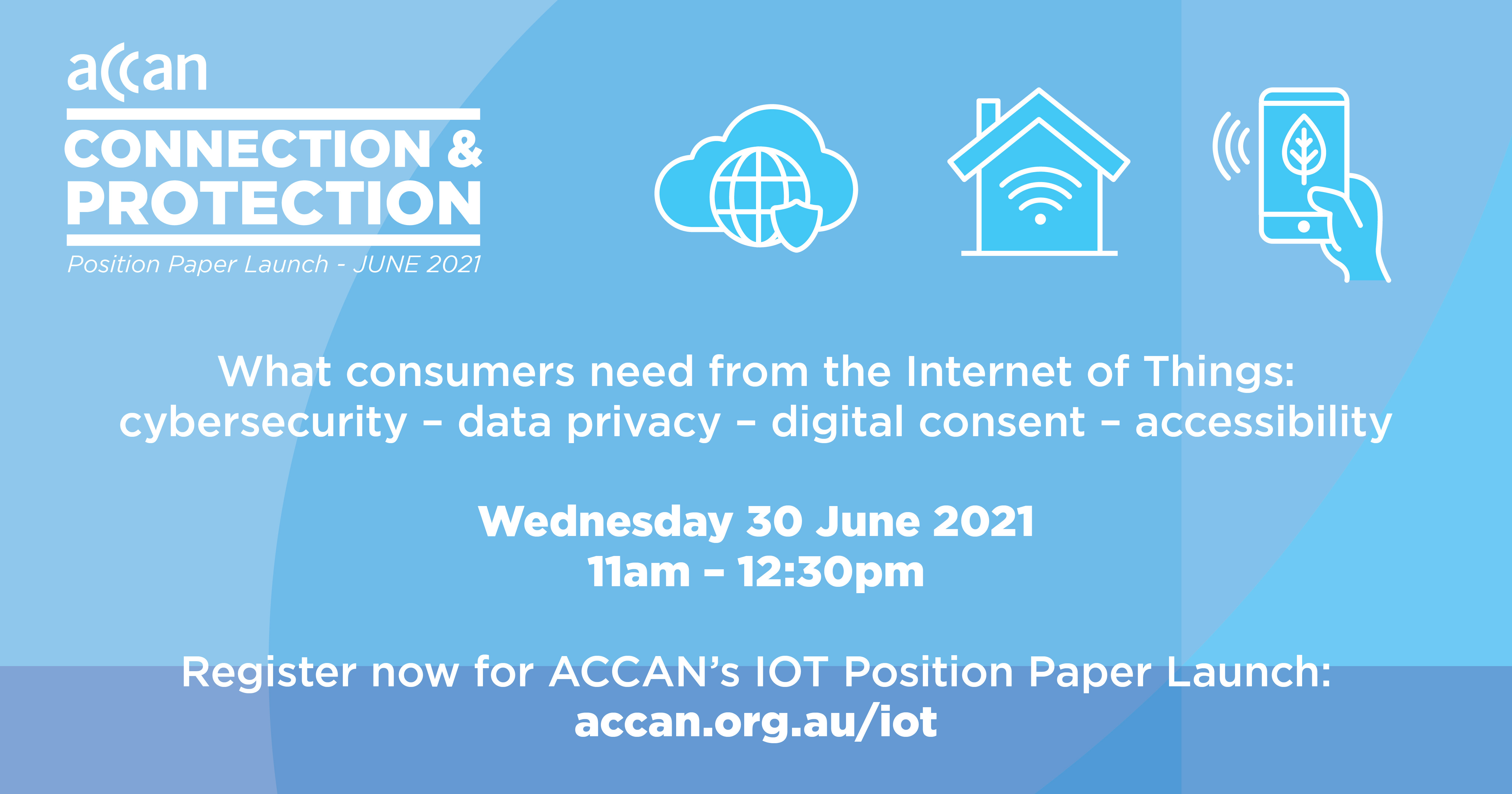 In Australia, and worldwide, the demand for consumer IoT devices and appliances is soaring as they become more affordable and the ongoing rollout of 5G mobile technology in Australia means in just 2 years, the average Australian household will likely contain 18 IoT connected devices.
Internet of Things (IoT) powered smart devices and appliances provide consumers with optimal convenience, however, Australia's current regulatory system offers consumers little protection. An enforceable regulatory regime is needed.
The IoT Position Paper Launch will highlight the key areas of concern for IoT devices in Australia and what consumers need from an Internet of Things regulatory framework.
About | Episode 1 | Episode 2 | Episode 3 | Episode 4 | Episode 5 | Episode 6
ACCANect Online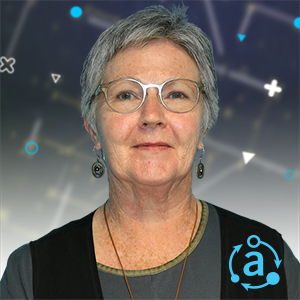 ACCANect Online provides a platform for telecommunications consumers to hear from leading voices in the telco sector about the key communications issues that are impacting consumers today and into the future. The new multi-part video series from ACCAN features presentations on the accessibility of communications services, issues relating to regional, rural and remote Australians, and digital inclusion, as well as interviews with ACCAN CEO Teresa Corbin.
Read more about the speakers below.
– Deidre O'Donnell, ACCAN Chairperson
Date: 11-12 September 2019
Venue: Aerial UTS Function Centre, Sydney
ACCAN is constantly striving for improved, consumer-friendly, telecommunications services for all Australians. This year we celebrate a decade of bringing the consumer voice to the telco table.
ACCANect 2019 will provide an opportunity for consumers to reflect on the last 10 years of change in telecommunications and to hear about the challenges and triumphs that consumers have faced. We will also look to the future and hear from our guest speakers about the current trends and increase in demand for telecommunications services towards 2030.
Conference background
In 2018, technology and digital services are all around us. Consumers use the internet and telecommunications services to stay connected, go shopping, link into education and job opportunities and access government services.
While we increasingly live our lives online, it's vital that we don't leave anyone behind.
What gaps will appear in the connected world?
Who will and won't be able to access services due to limitations on connectivity?
What can we do to ensure that people are not only connected but also have the confidence to use new technologies to their benefit?
We will explore these questions and more at the 2018 ACCANect Conference, themed: 'Confidence in the Connected World'.
ACCANect will be an opportunity for consumers, providers and government representatives to get up to speed on consumer concerns around the connected world.
---