About | Episode 1 | Episode 2 | Episode 3 | Episode 4
ACCANect Online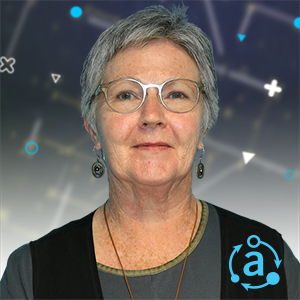 ACCANect Online provides a platform for telecommunications consumers to hear from leading voices in the telco sector about the key communications issues that are impacting consumers today and into the future. The new multi-part video series from ACCAN features presentations on the accessibility of communications services, issues relating to regional, rural and remote Australians, and digital inclusion, as well as interviews with ACCAN CEO Teresa Corbin.
Read more about the speakers below.
– Deidre O'Donnell, ACCAN Chairperson
Episode 1:
Hon Paul Fletcher MP
Minister for Communications, Cyber Safety and the Arts
Released: 6th October 2020
In the launch episode of ACCANect Online, the Minister for Communications, Cyber Safety and the Arts speaks about the pillars of accessibility, affordability, accountability, and availability in the communications sector. Watch now to hear the Minister reveal his support for Accessible Telecoms and the efforts underway to explore future funding for the service, discuss Consumer Safeguards Part C and sit down for a socially-distanced Q+A with ACCAN CEO, Teresa Corbin.
Episode 2:
Ms Michelle Rowland MP
Shadow Minister for Communications
Released: 10th December 2020
In a virtual one-on-one, the Shadow Minister for Communications, Michelle Rowland MP, outlines her thoughts on the reliability, affordability and accessibility of communications services in Australia before sitting down for a wide ranging Q+A with ACCAN CEO Teresa Corbin
Episode 3:
Senator Nick McKim, and
Senator Jordon Steele-John
Australian Greens
Released: 15th December 2020
In the last ACCANect Online video for 2020, Greens Senators Nick McKim and Jordon Steele-John explain how they see issues such as privacy and data, facial recognition, and accessibility impacting communications consumers. ACCAN CEO Teresa Corbin also joins the Senators for a Q+A session.
Episode 4:
Hon Mark Coulton MP
Minister for Regional Health, Regional Communications and Local Government
Released: 4th February 2021
ACCANect Online is back for 2021 with the Minister for Regional Communications, the Hon Mark Coulton MP. Watch now to hear his thoughts on key issues in regional communications, including the Alternative Voice Trials, the Mobile Black Spots Program, and the importance of communications services during bushfires and other natural disasters.