Media Releases
ACCAN's work informs public debate about consumer issues in the communications landscape. Welcome to our collection of the latest news and current affairs that impact communications consumers.
Sign up for ACCAN's weekly newsletter to have these news items emailed to you each week.
Media enquiries:
Mobile: 0409 966 931 (calls only, no texts please)
Phone: 02 9288 4000
This email address is being protected from spambots. You need JavaScript enabled to view it.
[ List view | Detailed view ]
Details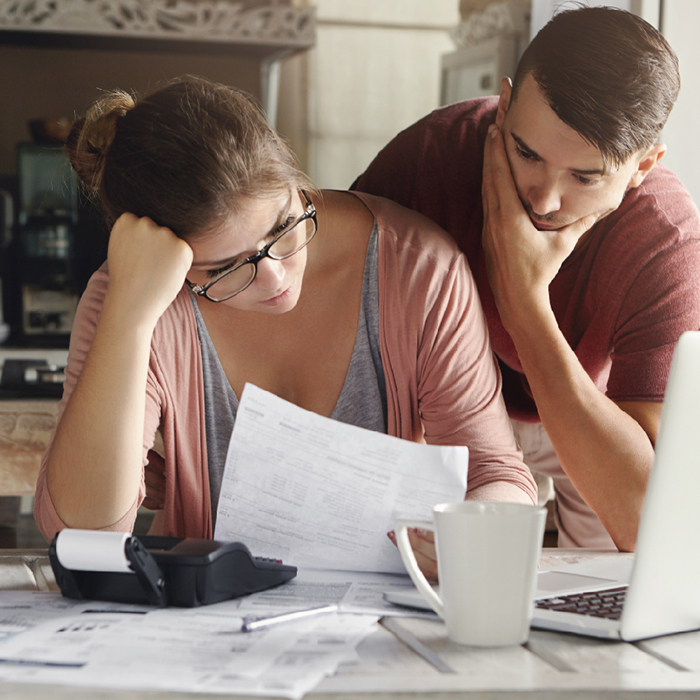 The revised Telecommunications Consumer Protection (TCP) Code fails to adequately protect telco consumers, according to consumer groups.
Despite consultation with the telco industry and regulator, consumer groups including ACCAN, Consumer Action Law Centre, WEstjustice, Financial Counselling Australia, Financial and Consumer Rights Council, Financial Rights Legal Centre, Money Mob, and HK Training and Consultancy, consider that the new TCP Code does not provide strong enough consumer protections.
Read more: Telecommunications Consumer Protection Code Inadequately Protects Consumers: Consumer Groups
Details
Australia's peak communications consumer advocacy group, the Australian Communications Consumer Action Network (ACCAN), has today announced the seven successful projects that it will fund through the 2019 Round of the ACCAN Grants Program.

The ACCAN Grants Program funds projects to undertake research on telecommunications issues, represent telecommunications consumers, and create educational tools which empower consumers to understand telecommunications products and services and make decisions in their own interests.
Details
As Australia's consumer voice on phone and internet issues, the Australian Communications Consumer Action Network (ACCAN) has welcomed NBN Co's recently announced Wholesale Pricing Review Consultation Paper.
ACCAN has strongly championed the need for affordable home broadband in Australia. High-cost broadband services make accessing important education, employment, health and government services very difficult for our communities.
Details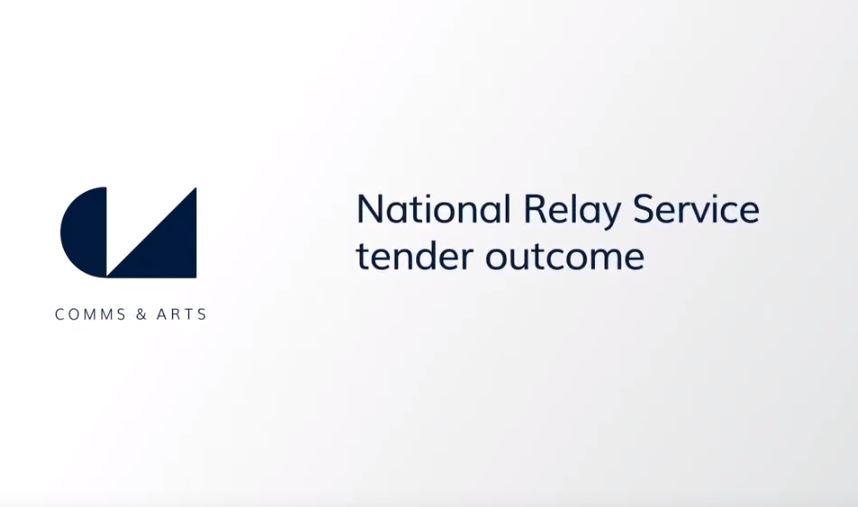 The Australian Communications Consumer Action Network (ACCAN) welcomes the Federal Government's appointment of a service provider for the National Relay Service (NRS).
The NRS allows Australians who are Deaf or have hearing or speech impairment to access telecommunications services through the phone, web or teletypewriter (TTY). It is a vital service that allows its users to communicate for work, socially, and in emergencies.
"All Australians deserve the right to reliable communications whether they access it through traditional telco technology or through the NRS," said ACCAN CEO, Teresa Corbin.
Read more: ACCAN welcomes appointment of NRS service provider
Details
The Australian Communications Consumer Action Network (ACCAN) welcomes the appointment of the Hon Paul Fletcher to the position of Minister for Communications, Cyber Safety and the Arts in the newly announced Coalition Cabinet.

"The next three years will bring a number of important milestones, challenges and opportunities for telecommunications in Australia," said ACCAN CEO, Teresa Corbin. "From the roll-out of 5G, to the anticipated completion of the NBN network, we look forward to working with Minister Fletcher during this exciting time to achieve better outcomes for consumers."
Details
A new report released today by Australia's peak communications consumer organisation, the Australian Communications Consumer Action Network (ACCAN), shows that telco customer service representatives are being encouraged to focus on selling over service, potentially exposing consumers to questionable selling practices.

The Spotlight on Telco Commissions and Targets exploratory report was commissioned following a number of troubling stories that ACCAN had received from consumers who were sold plans or products that were more expensive than they had expected or that were beyond their means.
Read more: ACCAN shines a light on telco sales practices in new report
Details
The Australian Communications Consumer Action Network (ACCAN) has welcomed action by the Australian Communications Media Authority (ACMA) against Telstra, Optus and Vodafone who neglected their responsibility to provide people with disability with information about products and services that may meet their needs.
The ACMA's formal warning comes five years after ACCAN first identified that these telcos were failing to provide appropriate information to people with disability during a mystery shopping research project. The consumer group engaged with Telstra, Optus and Vodafone to discuss the poor outcomes from this research and suggest possible pathways to improve. However, in 2016 a second round of mystery shopping proved that little had been done to implement these improvements.
Read more: ACCAN welcomes telco warning on disability information
Details
The announcement of $220 million in funding for regional communications has been celebrated today by the Regional, Rural and Remote Communication Coalition (RRRCC) as a win for bush communications across the country.
The significant funding announcement from the Government accompanies their response to the 2018 Regional Telecommunications Review.
Read more: Government's commitment to bush communications welcomed
Details
The Rural Regional and Remote Communications Coalition (RRRCC) welcomes today's announcement from the Minister for Regional Services Senator Bridget McKenzie which will see regional Australians benefit from 180 new mobile base stations as part of Round 4 of the Mobile Black Spot Program.
For Australians living in rural, regional and remote communities, having access to reliable communications is vital. The Mobile Black Spot Program has been instrumental in making real change to these communities, with more than 1,000 mobile base stations designated to be built, expanding mobile coverage across the regions.
Read more: Bush communications coalition welcomes new mobile base stations
Details
The Regional, Rural and Remote Communications Coalition (RRRCC) welcomed this morning's announcement from Telstra about a program of works it is undertaking to bolster landline services in regional, rural and remote Australia.
Telstra's announcement addresses some of the issues around reliability of landline services identified in the November 2018 report of the Regional Telecommunications Review, such as extended faults and repair times for some Telstra customers in regional, rural and remote Australia.
Read more: Bush communications coalition welcomes Telstra's commitment to deliver much needed landline...
Details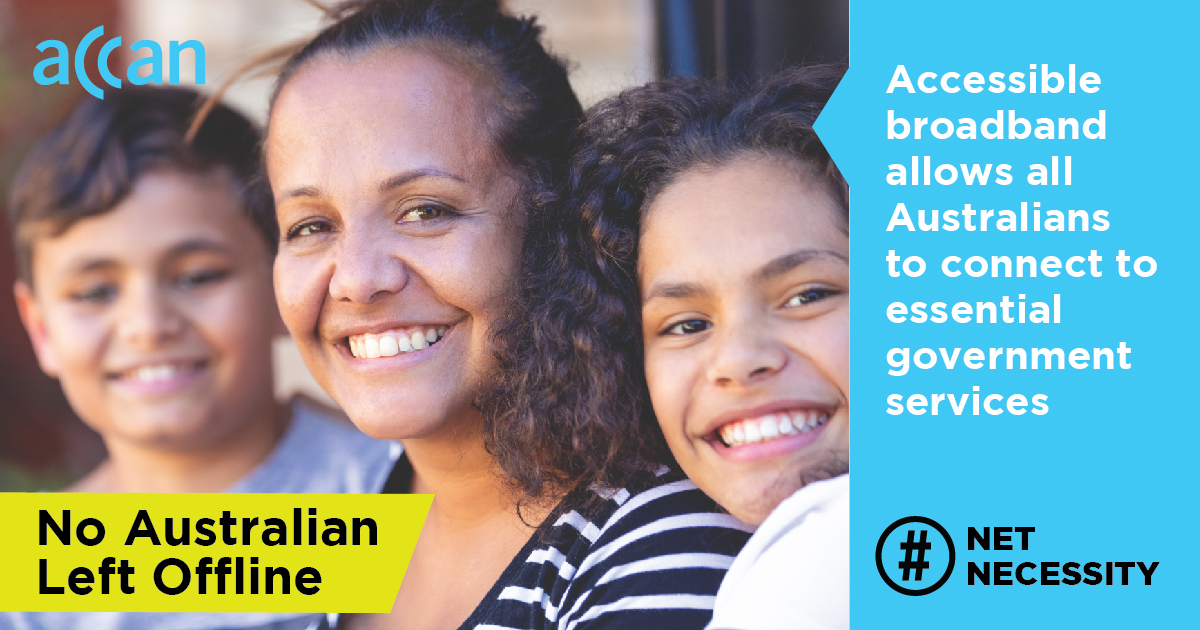 A new affordable home broadband product for financially stressed Australians on low incomes should be a key priority for political parties ahead of the 2019 Federal election, according to consumer organisation ACCAN.
Australia's peak body representing telecommunications consumers, ACCAN, is urging the nation's political parties to consider a proposal for a wholesale broadband concession that would provide financially stressed Australians with cheaper home broadband.
ACCAN considers that a 50 mbps unlimited broadband service offered at a wholesale price of $20 per month by NBN Co to households receiving government financial support to be the most effective way to achieve affordable broadband for all. This would mean eligible households would pay approximately $30 per month for unlimited broadband – almost halving the current average cost.
Initial estimates indicate that providing this concession to the 1 million plus households on the lowest incomes can be budget neutral.
Read more: No Australian Left Offline: ACCAN pushes for affordable broadband
Details
Australians are being put at risk due to inadequate consumer protection frameworks around the reliability of telecommunications services, ACCAN has warned the Government's latest Consumer Safeguard Review.
Read more: Telco accountability is key for Consumer Safeguards Review: ACCAN
---