Details
The ACCAN Grants Scheme opened this morning and is now accepting applications until Tuesday 31st March.
If you're interested in creating educational resources for phone or internet consumers or in researching an issue that affects them, get in touch with us to chat about your project idea. Call 02 9288 4000 or email This email address is being protected from spambots. You need JavaScript enabled to view it.. The most successful projects are those that have a good idea of the kind of work ACCAN does and understand the current telecommunications environment well. We look forward to hearing your ideas!
Read more: 2015 ACCAN Grants Scheme now open
Write comment (0 Comments)
Details
Recently ACCAN attended the Yabun Festival, held on 26 January in Victoria Park, Sydney. Yabun is the largest one day celebration of Aboriginal and Torres Strait Islander cultures in Australia. This year it was attended by some 8,500 people coming from many places around Australia.
At the event we were able to share lots of useful information for consumers on topics including: hidden costs in free apps, how to avoid smartphone bill shock and how to choose an internet service provider.
Read more: ACCAN at Yabun Festival 2015
Write comment (0 Comments)
Details
ACCAN has released the 2015 ACCAN Grants Guidelines ahead of the Scheme's opening on Monday 16th February 2015. The Scheme will be accepting applications for six weeks: from 16th February until 31st March 2015.
The ACCAN Grants Scheme funds projects that work towards a telecommunications market that is fair and inclusive for all – a market which is available, accessible and affordable. Projects focus on developing research, representation, or educational tools that address issues for telecommunications consumers in Australia.
Read more: 2015 Grants Scheme guidelines released
Write comment (0 Comments)
Details
The Telecommunications Consumer Protections (TCP) Code is a bulwark built by industry, consumer representatives and regulators to ensure appropriate consumer safeguards. Brought in two years ago some of its provisions only took effect in September 2014. It was designed to address ballooning consumer dissatisfaction with the telco industry. So the proposed removal of some of its most important components so soon after its introduction comes as a surprise.
Despite some major reservations, ACCAN feels many of the changes are appropriate and will streamline obligations and aid overall compliance. In one instance we even believe the reform process could go further to remove an unused area of the Code.
Read more: TCP Code: Too early to change
Write comment (0 Comments)
Details
ACCAN is now accepting Expressions of Interest to serve on its Independent Grants Panel. The role of the Panel is to assess eligible applications to the ACCAN Independent Grants Scheme and recommend the strongest to the ACCAN Board for funding.
Write comment (0 Comments)
Details
While you may know about ACCAN's work for residential consumers, you may not know that we also represent small businesses and not-for-profit organisations in so far as they are consumers.
Many small businesses use the same products as residential consumers and also have no ability to negotiate their own contract terms and the same consumer protection.
Read more: Did you know that ACCAN represents small businesses?
Write comment (0 Comments)
Details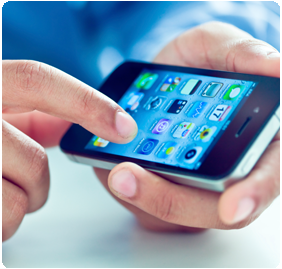 With Optus and Vodafone losing customers to Telstra and the arrival of the iPhone 6 there is a price war brewing in telco land. As the dust settles on the opening barrage we'll sift through the rubble and see if there are any good deals to be had.
Read more: Waive goodbye to early termination fees?
Write comment (0 Comments)
Details
ACCAN has recently received reports from members about an increase in unwanted telemarketing calls, as well as outright telemarketing scams. In a welcome move, Telstra has issued a media release reminding customers across Australia to beware of scammers who attempt to obtain their personal information via telephone. In the past 12 months customer comments regarding these calls have increased four-fold.
Read more: Beware of telephone scams
Write comment (0 Comments)
Details
As you may have heard, the first part of the independent cost-benefit analysis of broadband and review of regulation – also known as the Vertigan Review – has been released by the Government.
Satisfaction with NBN Reforms
The Review Panel has taken a moderate approach to the issues, finding a high level of satisfaction generally among the communications industry and stakeholders with the NBN reforms. The Panel itself backs this positive assessment. The Panel concludes that on the whole, "the broad framework should be retained largely unchanged for the time being" with some specific exceptions.
Read more: A Moderate Approach: The Vertigan Review
Write comment (0 Comments)
---