Details
Last week ACCAN's CEO, Teresa Corbin, and Director of Policy, Una Lawrence, travelled to the Electorate of Indi (northeast Victoria) to meet with residents and discuss issues around telecommunications services.
ACCAN was invited to attend community meetings and a meeting with local government representatives and businesses by Indi's Federal Member of Parliament, Cathy McGowan. Meetings were held in Beechworth, Wangaratta, Benalla and Oxley.
The issues experienced by residents are not unique to Indi and are experienced by many living in rural and remote areas. Availability and accessibility of quality communications services are key focus areas of ACCAN's work.
Read more: Indi residents experiencing a range of telecommunications issues
Write comment (0 Comments)
Details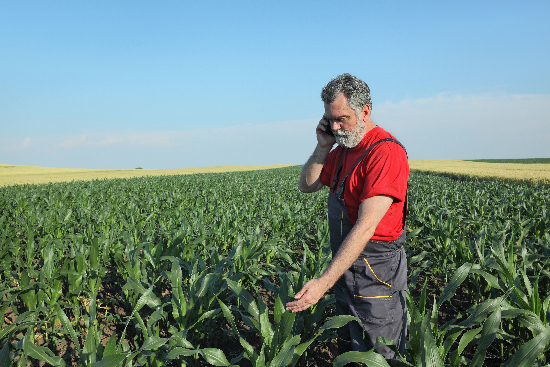 The Regional Telecommunications Review is an opportune time to take stock of telecommunications policy in Australia. Whether it is an oversubscribed interim satellite service or a Universal Service Obligation that hasn't been brought into the 21st Century, regional consumers are frequently left with shocking network performance and few avenues for redress.
ACCAN often hears the horror stories about regional communications. From a farmer in rural WA who despite successive 'repairs' had to hold his landline handset 10cm away from his ear to hear over the static; to the outdoor recreation business which may soon have to close after a loss of customers due to an unreliable booking phone line; and the school children who have to stop lessons 20 days into the month because their restrictive satellite data quota has been used up.
Read more: Regional consumers too often left behind
Write comment (0 Comments)
Details
Nominations for Directors to fill three vacancies on the ACCAN Board are now open. Nominations close at 5pm on Monday 3rd August, 2015.
In accordance with the ACCAN Constitution, the 2015-16 ACCAN Board will consist of nine members. Six positions are continuing Directors from the 2014-2015 Board. Three Directors are retiring from the Board but will be eligible for re-election as stated in the ACCAN Constitution.
In accordance with the ACCAN Constitution Board members are eligible for a three year term.
Read more: Call for nominations for the ACCAN Board
Write comment (0 Comments)
Details
This year, ACCAN's National Conference will focus on the wide ranging issue of communications affordability. Affordability is a key focus area for ACCAN because it affects all consumers. For more information or to register, visit the Conference website.
With the Conference coming up (on 1-2 September), we thought we'd take a look back at our past Conferences to reflect on our past achievements and show you why you should attend ACCAN's 2015 National Conference, Dollars and Bytes – Communications affordability now and tomorrow.
Read more: A look back at our past National Conferences
Write comment (0 Comments)
Details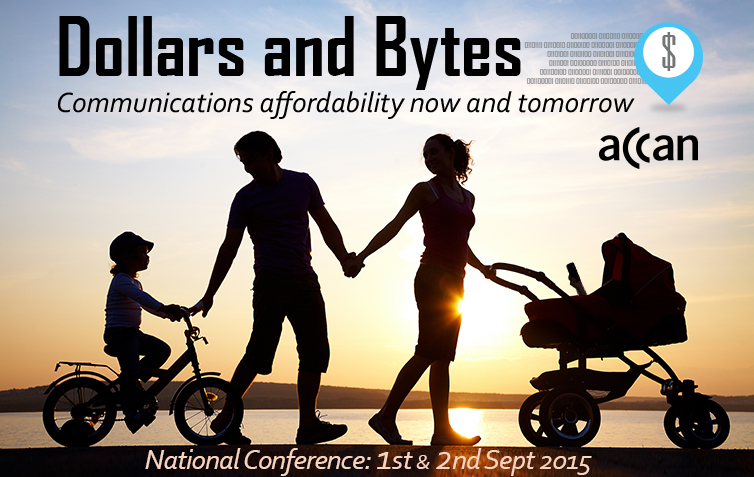 Affordability of communications products is an issue that affects all consumers - from young people to families and seniors. At ACCAN's National Conference there will be lively discussions on a range of topics including the extent of the affordability divide, affordability barriers, and an exploration of international initiatives as well as the role of industry, government and consumers in resolving affordability issues.
Read more: Why you should attend the 2015 ACCAN National Conference
Write comment (0 Comments)
Details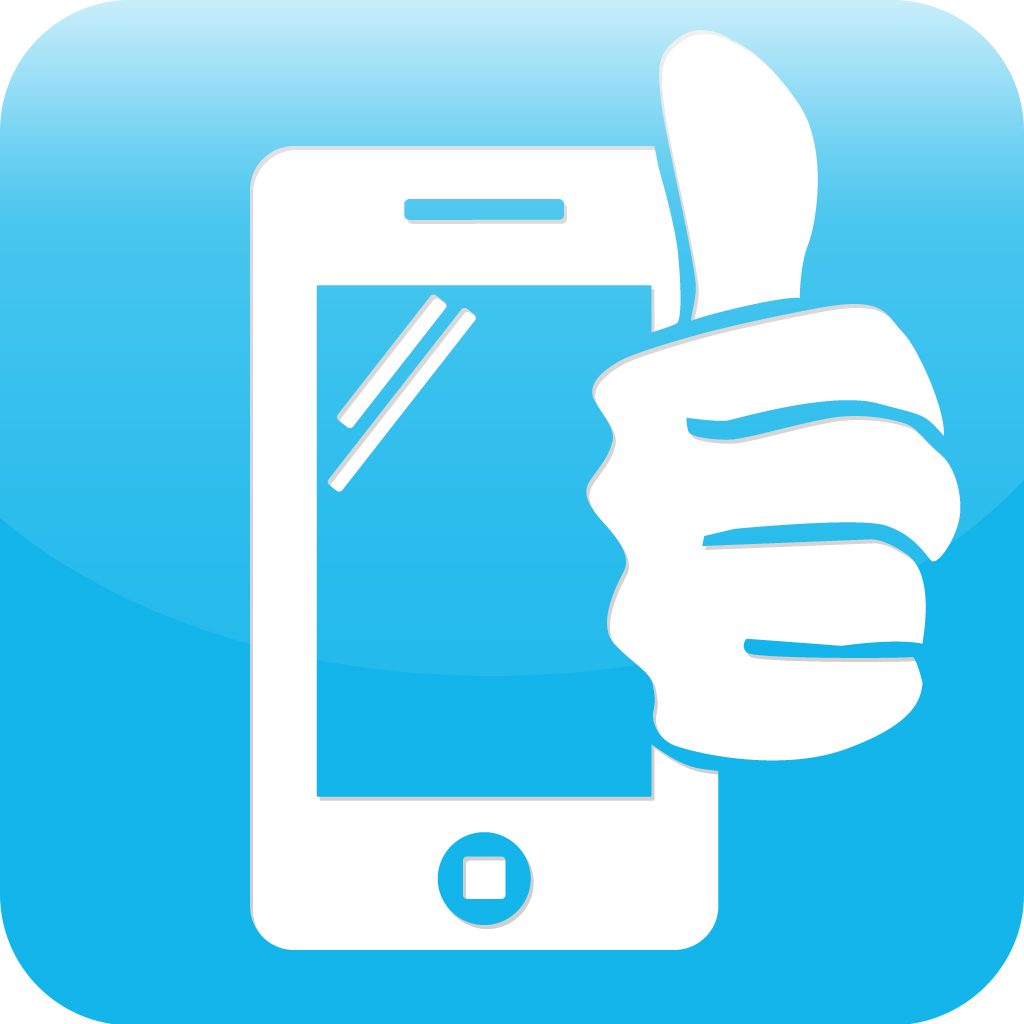 Since launching in 2013, ACCAN's My Phone Rights app has helped thousands of Australians to better understand their rights as telecommunications consumers. The guides and tips in the app cover a range of topics that are helpful to all telecommunications consumers. My Phone Rights is available now for free on Android and Apple iOS devices.
With the app turning two this year, we thought it was time to revamp the tips and advice to keep up to date with the latest information. After all, the telco industry changes at such a rapid pace.
The app has advice for consumers and also small businesses on how to resolve common phone and internet issues including issues with contracts, bill shock, global roaming and data charges.
Read more: We've relaunched the My Phone Rights app!
Write comment (0 Comments)
Details
Beginning 14 April 2015, the ABC will start trialling Audio Description on its iview online catch-up service. The trial will provide approximately 14 hours of audio described content each week and is expected to run for 15 months.
Audio Description is additional verbal narration that describes visual elements shown on screen during pauses in dialogue. It can describe elements such as scenes, costumes and actions.
Audio Description is important and useful for people with a vision impairment and people with a learning disability as it helps to enhance their understanding of what is happening on screen.
Read more: ABC iview Audio Description trial
Write comment (0 Comments)
Details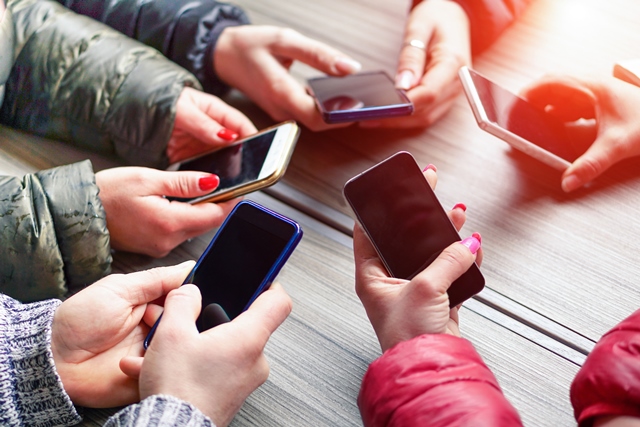 Complaints to the Telecommunications Industry Ombudsman (TIO) about excess data charges have been steadily dropping over the past year. This is most likely due to better value excess data packs (most telcos now charge about $10 for 1GB) and plans with bigger data allowances being offered by the telcos.
While complaints are down, excess data charges can still be a shock on your monthly bill, especially if you are on a tight budget. Extra data packs that automatically kick in are convenient, but most of these data packs expire when your monthly billing period is up. It is important to watch your data usage because you may spend extra money on data that you might not get to use.
Read more: How much will excess mobile data cost you?
Write comment (3 Comments)
Details
The recent Federal Court decision in the Dallas Buyers Club case is the first of its kind in Australia. The decision means that the internet service providers (ISPs) involved – iiNet and others – will now have to give the Dallas Buyers Club rights holder, Voltage Pictures, the contact information of account holders who allegedly downloaded a pirated copy of the film.
Once this information is handed over, Voltage Pictures is able to send account holders a letter about the activity they allege has happened. In this case the Federal Court is reviewing all letters Voltage Pictures will be sending to account holders to make sure there is no 'speculative invoicing'. This is a fancy name for a demand for money to be paid to the rights holder for pirating the film. These letters might say that the company will take you to court if you don't pay. Speculative invoicing has been used overseas in the US, Canada and UK to intimidate consumers into paying compensation for claims of illegal file sharing.
Read more: Online piracy and speculative invoicing
Write comment (0 Comments)
Details
The Federal Government's data retention scheme, enacted in March 2015, will come into effect between 13 October 2015 and 12 April 2017. Our fact sheet covers what consumers need to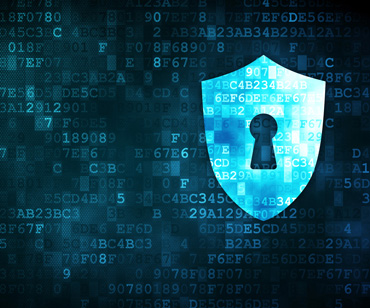 know.
What is metadata?
Metadata, simply put, is 'data about data'. In telecommunications it is information about communications (e.g. the time a phone call was made and its duration), information about the people communicating (e.g. the sender and the receiver) including account and location information, and the device used. The scheme requires that service providers retain metadata but not the content or substance of a communication. However metadata can still reveal a lot of information about an individual and those they interact with.
Read more: Facts about the Federal Government's data retention scheme
Write comment (0 Comments)
Details
The ACCAN Grants Scheme opened this morning and is now accepting applications until Tuesday 31st March.
If you're interested in creating educational resources for phone or internet consumers or in researching an issue that affects them, get in touch with us to chat about your project idea. Call 02 9288 4000 or email This email address is being protected from spambots. You need JavaScript enabled to view it.. The most successful projects are those that have a good idea of the kind of work ACCAN does and understand the current telecommunications environment well. We look forward to hearing your ideas!
Read more: 2015 ACCAN Grants Scheme now open
Write comment (0 Comments)
---