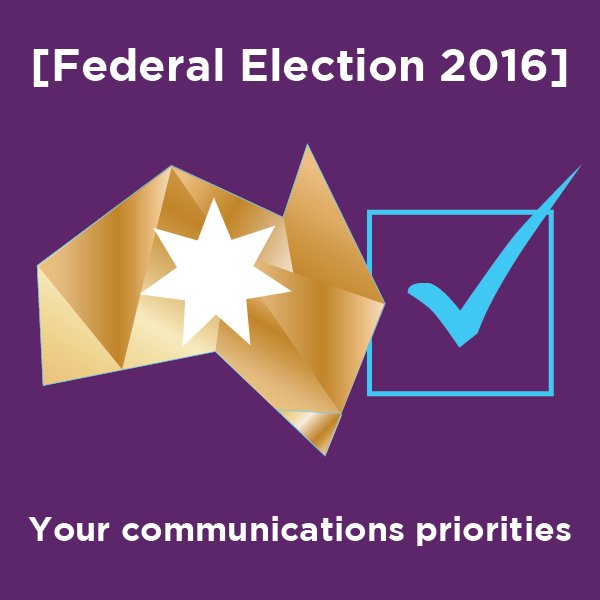 To find out more about the communications policies of the major political parties we have posed questions to them on these communications consumer priorities and other important issues. When the answers to our questions are available we will post them on this webpage. More information on communications consumer priorities is available on our Election webpage.
What is your policy to ensure every Australian can get a reliable internet connection and have faults repaired in a timely manner?


Many promises have focused on the maximum performance of a telecommunications service, for example connection speed. How will your policy ensure a minimum level of performance (e.g. connection speed for end users during peak times)?


How will you ensure the continued expansion of mobile coverage in rural and remote Australia?


Does your party support a policy to provide independent broadband performance monitoring so consumers can have better information about the speed and quality of a service?


Do you have a policy to ensure that Australians who can't afford an internet connection can still get online?


Will your party support a whole-of-government procurement policy for accessible ICT to enable Australians with disability to have greater opportunity for economic, social and community participation?


Australians with disability need greater access to television. Will your party commit to both implementing Audio Description on free-to-air television and increased captioning across commercial television networks?


Does your party have other communications policies that you would like to share with consumers?


Download:

Communications Consumer Questions Election 201614.96 KB
Download:

Communications Consumer Questions Election 2016219.44 KB