Telco bushfire response, Expressions of Interest for ACCAN's 2020 Grant Program open soon, and more.

This week
IN THE NEWS: Telco bushfire response, Expressions of Interest for ACCAN's 2020 Grant Program open soon, and more.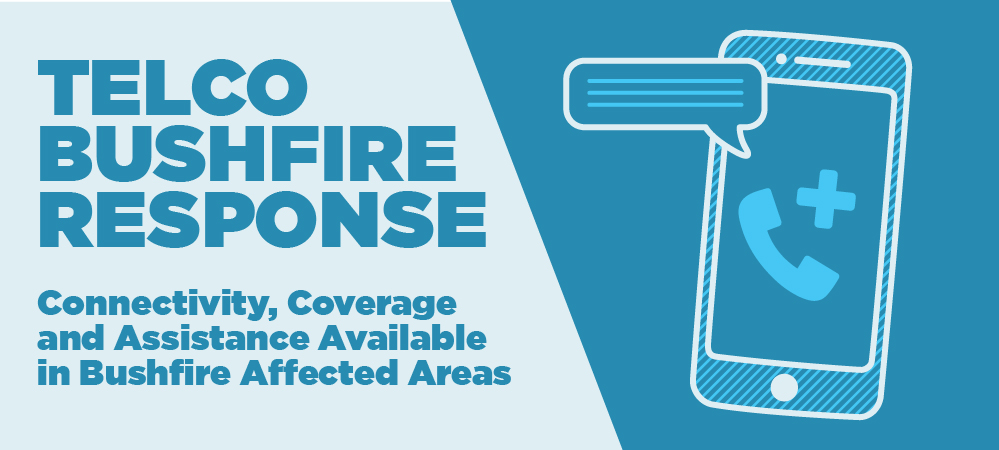 Following bushfires across the country, some telecommunications infrastructure has been impacted. Telcos and NBN Co have been working to fix coverage issues where possible, and have provided backup options to keep people connected. Read more in our round-up blog. [ACCAN]

Expressions of Interest for ACCAN's Grant Program will be open 28 January – 25 February 2020. Up to $100,000 can be requested for research, representation, or education projects that address issues for telecommunications consumers in Australia. [ACCAN]

Aussie Broadband has come up with a solution to help out its customers impacted by the devastating bushfires in order to offer assistance. Software development manager David Barr wrote a program that matches data from state fire services on affected "burn areas" with AussieBB's own customer data. [CRN]

A total of 24 evacuation centres in New South Wales, Victoria and South Australia now have an active nbn™ service with free Wi-Fi available to local communities. [NBN]

NBN Co has upgraded 3000 premises originally assigned fibre-to-the-node technology to full fibre in order for them to meet the minimum speeds set out in the government's statement of expectations. [itnews]

The ACMA is set to request Australian internet service providers (ISPs) block nine illegal offshore gambling websites and is urging Australian users of these sites to withdraw their money now.[ACMA]

Optus has successfully made an end-to-end 5G video test call whilst simultaneously streaming video content on a 4G device with the Ericsson Spectrum Sharing technology. [Ausdroid]

NBN Co has revealed for the first time the number of active satellite users within a 25 kilometre radius of most major Australian capital cities. [itnews]

WebNews #504

Unsubscribe
from this mailing
click here

Tel: (02) 9288 4000
Email: media@accan.org.au
Web: accan.org.au
Twitter: @accan_au
Facebook.com/accanau
LinkedIn: accan.org.au/LinkedIn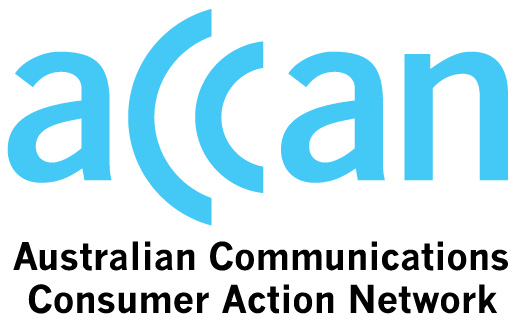 Although we take care to direct subscribers to sites with accurate and reliable content, we advise that ACCAN is not responsible for the content within external sites and has no control over the views, services or information contained therein. Information contained on external sites may not necessarily reflect ACCAN's policy, standards or beliefs.

The Australian Communications Consumer Action Network's representation of residential and other consumers' interests in relation to telecommunications issues is made possible by funding provided by the Commonwealth of Australia under section 593 of the Telecommunications Act 1997. This funding is recovered from charges on telecommunications carriers.

Copyright 2019 ACCAN.
{domain.address}
---