In the News: ACCAN's Inaugural Sue Salthouse Memorial Lecture, No SA/NT Left Offline Roundtable, and more.

This week
IN THE NEWS: ACCAN's Inaugural Sue Salthouse Memorial Lecture, No SA/NT Left Offline Roundtable, and more.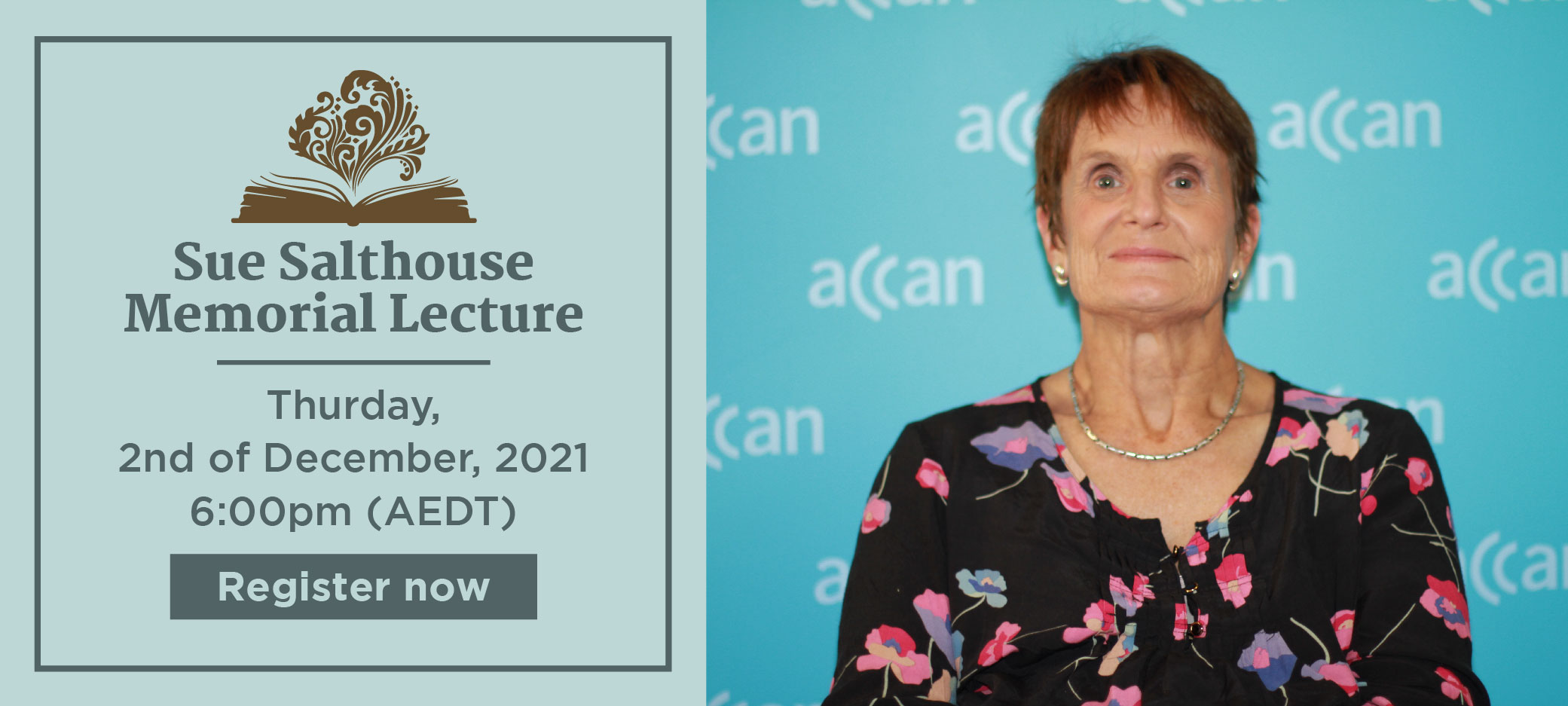 The Australian Communications Consumer Action Network (ACCAN) is delighted to invite you to attend the Inaugural Sue Salthouse Memorial Lecture. This event honours Sue Salthouse and celebrates Sue's unfailing commitment to Disability advocacy and Human Rights. The online event will take place from 6:00 pm on the eve of International Day of People with Disability, Thursday 2nd December 2021. To register, click here.


In our follow-up series of state-based roundtables, ACCAN and NBN Co will dig deeper into the top issues faced by South Australian and Northern Territorian communities, including what NBN has been doing to address the issues raised at the last roundtable. There will also be an opportunity for participants to raise any emerging or recurring issues that are being experienced in your communities. The roundtable will be held via video conference on Wednesday the 1st of December 2021. To help with our planning, please register in advance for this meeting prior to 5pm Monday 29 November [ACCAN].

Have your telecommunications services improved since the start of the pandemic? Research indicates that many Australians still do not have adequate internet for their needs including telehealth. There is a lack of evidence describing people's experiences with telecommunications and telehealth and how these have been impacted by the pandemic. Simbani Research is doing a national Telecommunications and Telehealth Survey to explore and report these issues. The average time taken to do the survey is about 5 minutes. The survey is anonymous. [Simbani Research]

Apple today announced Self Service Repair, which will allow customers who are comfortable with completing their own repairs access to Apple genuine parts and tools. Available first for the iPhone 12 and iPhone 13 line-ups, and soon to be followed by Mac computers featuring M1 chips, Self Service Repair will be available early next year in the US and expand to additional countries throughout 2022 [Apple].

SBS has announced that it will further expand its multilingual services in 2022, with the launch of a new free-to-air television channel providing news from around the world to Australian audiences. The new channel will be called SBS WorldWatch [MediaWeek].

A rise in sexual assault reports linked with online dating has seen Queensland Police partner with Tinder in a world-first safety campaign. The collaboration will see "victim-centric and trauma-informed" messaging embedded into the dating app over summer [ABC].

Proving Australians want their internet to run as fast as they can get it, more than 8.5 million residential broadband services are on the NBN, and more than 75 per cent are on services of at least 50 Mbps, according to the latest ACCC NBN Wholesale Market Indicators Report. In the September 2021 quarter, retail service providers bought access to about 450,000 more 50 Mbps and 100 Mbps services for residential and business customers [Channel News].

The owner of Facebook and Instagram is delaying plans to encrypt users' messages until 2023 amid warnings from child safety campaigners that its proposals would shield abusers from detection [The Guardian].
Legislation banning police from accessing check-in data in NSW has passed through parliament following a spate of cases where law enforcement accessed the data in other states. The Service NSW (One-stop Access to Government Services) Amendment (COVID-19 Information Privacy) Bill cleared the upper house on Friday [iTNews].

NBN Co has unveiled a board shakeup with Dr Ziggy Switkowski to leave his role as chair at the end of the year, with current board member Kate McKenzie to succeed him. The vacant board spot will be filled by Nerida Caesar, who will be a non-executive director for three years from January 1, 2022 [iTNews].

WebNews #545

Unsubscribe
from this mailing
click here

Tel: (02) 9288 4000
Email: media@accan.org.au
Web: accan.org.au
Twitter: @accan_au
Facebook.com/accanau
LinkedIn: accan.org.au/LinkedIn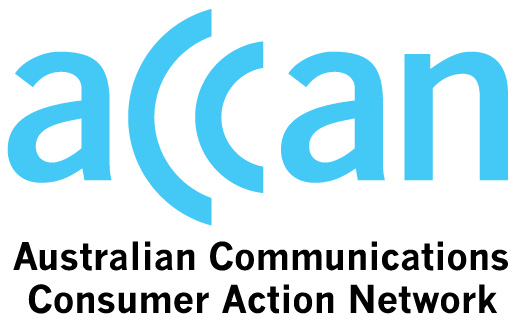 Although we take care to direct subscribers to sites with accurate and reliable content, we advise that ACCAN is not responsible for the content within external sites and has no control over the views, services or information contained therein. Information contained on external sites may not necessarily reflect ACCAN's policy, standards or beliefs.

The Australian Communications Consumer Action Network's representation of residential and other consumers' interests in relation to telecommunications issues is made possible by funding provided by the Commonwealth of Australia under section 593 of the Telecommunications Act 1997. This funding is recovered from charges on telecommunications carriers.

Copyright 2021 ACCAN.
{domain.address}
---