No Tasmanian Left Offline Roundtable, ACCAN Comments on DIGI Misinformation Complaints Portal, and more

This week
IN THE NEWS: No Tasmanian Left Offline Roundtable, ACCAN Comments on DIGI Misinformation Complaints Portal, and more.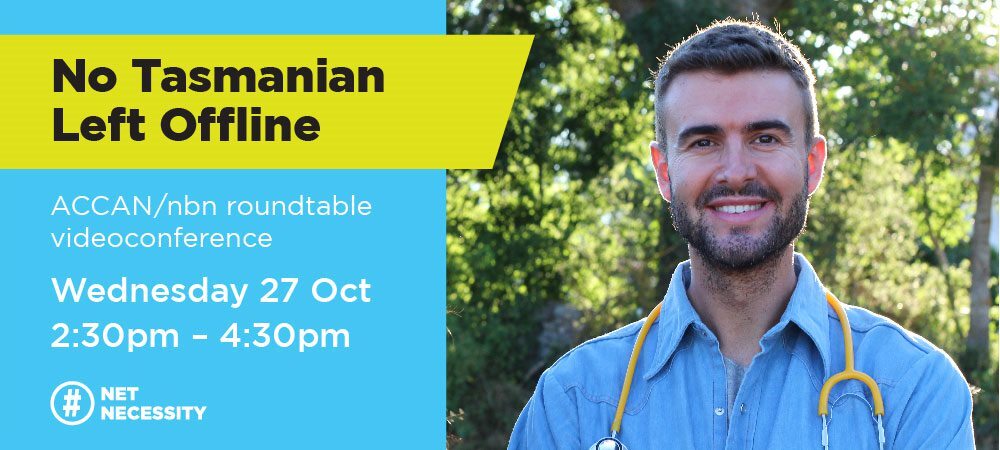 After the success of our 'No Australian Left Offline' series in 2020, nbn and ACCAN will be hosting the 2021 No Tasmanian Left Offline roundtable on the 27th of October via video conference. We will dig deeper into the top issues raised by Tasmanian participants in 2020, and hear from nbn about what has been done to address consumer concerns since 2020. There will also be an opportunity for participants to raise any emerging or recurring issues that are being experienced in your communities. To help with our planning, please register in advance for this meeting, prior to 5pm Monday 25 October. [ACCAN].


ACCAN welcomes the news of the launch of DIGI's Misinformatio and Disinformation Complaints Portal, which implements the commitments made by signatories to the Australian Disinformation and Misinformation Code of Practice. While the Complaints Portal represents a step in the right direction for limiting the spread of mis- and disinformation on digital platforms, we do have some concerns however regarding the accessibility of the Complaints Portal for consumers [ACCAN].

The Regional Telecommunications Review occurs every three years and is an opportunity to assess the issues impacting regional, rural and remote consumers of telecommunications services. Read ACCAN's submission here [ACCAN]

Telstra's chief executive, Andy Penn, has admitted that mobile speeds of 2 to 10 Mbps are "typical" for regional areas such as Geraldton, even though the company advertises speeds of 2-50Mbps on its 4G phones [The Guardian].

In the aftermath of damning testimony that its platforms harm children, Facebook plans to introduce several features to protect young people. This would include prompting teens to take a break from photo-sharing apps, and 'nudging' those who repeatedly look at the same content that is not conducive to their wellbeing [7News].

The federal government's online safety reforms will lead to "widespread cybersecurity risks," according to a number of leading global tech firms. The online safety reforms include efforts to block underage individuals from accessing online pornography through potential digital identity age verification [InnovationAus].

TPG has entered the 5G fixed wireless game in Australia, with the telco declaring 5G as its "fast alternative to NBN to those at "approved addresses," [ZDNet]

News Corp-controlled Foxtel is planning to sell smart TV devices to customers in coming years under a new global agreement announced with Sky that could eventually mark the end of the traditional set-top box [SMH].
A failure to ensure women have equal access to the internet has cost low-income countries $1tn over the past decade and could mean an additional loss of $500bn by 2025 if governments don't take action, according to the World Wide Web Foundation [The Guardian].
The telco chipped in $1m with Macdoch Ventures, Follow the Seed and three Farmbot Monitoring Solutions customers also funding the round [Startup Daily].

WebNews #542

Unsubscribe
from this mailing
click here

Tel: (02) 9288 4000
Email: media@accan.org.au
Web: accan.org.au
Twitter: @accan_au
Facebook.com/accanau
LinkedIn: accan.org.au/LinkedIn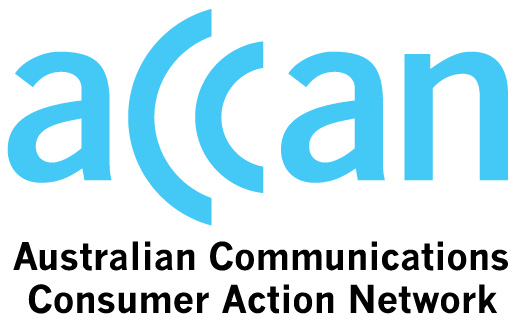 Although we take care to direct subscribers to sites with accurate and reliable content, we advise that ACCAN is not responsible for the content within external sites and has no control over the views, services or information contained therein. Information contained on external sites may not necessarily reflect ACCAN's policy, standards or beliefs.

The Australian Communications Consumer Action Network's representation of residential and other consumers' interests in relation to telecommunications issues is made possible by funding provided by the Commonwealth of Australia under section 593 of the Telecommunications Act 1997. This funding is recovered from charges on telecommunications carriers.

Copyright 2021 ACCAN.
{domain.address}
---