New TCP Code registered, ACCC takes Optus to court over NBN migration claims, and more.

This week
IN THE NEWS: New TCP Code registered, ACCC takes Optus to court over NBN migration claims, and more.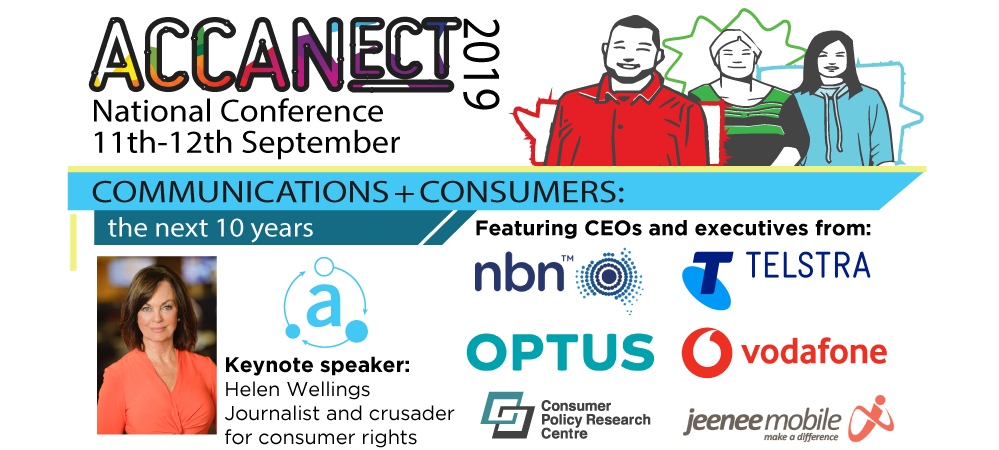 Join us at ACCAN's national conference as we celebrate 10 years of bringing the consumer voice to telecommunications. Featuring a keynote speech from Helen Wellings, plus presentations from regulators, telcos, consumer advocates, and more.


The communications regulator has vowed to penalise companies who breach the new rules, but consumer groups say the changes do not go far enough to protect consumers from predatory behaviour. [ABC News]

The Centre for Accessibility has launched Australia's first Access Awards to showcase great work in the digital access space. Award categories include websites and apps across government, education, not-for-profit and corporate sectors. There is also an open category for an innovative accessibility project. All nominations provide an opportunity to recommend a person or organisation that has done particularly good work in furthering the cause of digital access. The nomination process is free so please self-nominate or nominate other websites and apps that you believe deserve recognition. [Australian Access Awards]

Optus is set to face the federal court over a cross-selling campaign allegedly used to try to rush 138,988 mobile customers into churning their fixed-line NBN services across to Optus. The Australian Competition and Consumer Commission (ACCC) claimed Optus had "misled consumers" by creating a false sense of urgency to encourage a switch. [itnews]

The federal government has resurrected its heavily-delayed plan to introduce a broadband tax, with the laws expected to be in place before parliament wraps up for the year. Plans to both introduce and pass the regional broadband scheme (RBS) charge bill were revealed in the government's proposed list of legislation released on Tuesday [itnews]

Huawei will push for a meeting between the Chinese behemoth's top Australian executives and newly appointed Communications Minister Paul Fletcher to heap pressure on the government as the equipment giant doubles down on claims it will be a global 5G leader. [Sydney Morning Herald]

The Australian Competition and Consumer Commission has extended regulation of mobile voice services for another five years, but decided it can quit regulating SMS. [CRN]

The government has been asked to formalise content blocking by Australian internet providers during "online crisis events" with new laws. The proposal is part of a report published by Prime Minister & Cabinet on Sunday that was prepared by a taskforce compromising Facebook, YouTube, Amazon, Microsoft, Twitter, Telstra, Vodafone, TPG and Optus. [itnews]
National broadband network provider NBN Co says there is an increasing need for digital literacy in the workforce as high growth jobs, such as management and professional jobs, demand digital literacy skills almost seven times more frequently than occupations that are becoming less prevalent. [iTWire]
Telstra has announced it has completed a transmission network upgrade that sees links with minimum speeds of 100Gbps connected to all inter-capital paths and NBN points of interconnect. [ZDNet]

WebNews #486

Unsubscribe
from this mailing
click here

Tel: (02) 9288 4000
Email: media@accan.org.au
Web: accan.org.au
Twitter: @accan_au
Facebook.com/accanau
LinkedIn: accan.org.au/LinkedIn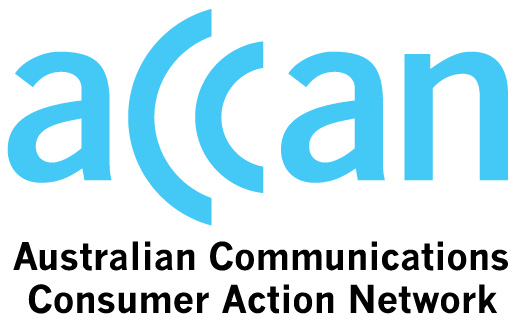 Although we take care to direct subscribers to sites with accurate and reliable content, we advise that ACCAN is not responsible for the content within external sites and has no control over the views, services or information contained therein. Information contained on external sites may not necessarily reflect ACCAN's policy, standards or beliefs.

The Australian Communications Consumer Action Network's representation of residential and other consumers' interests in relation to telecommunications issues is made possible by funding provided by the Commonwealth of Australia under section 593 of the Telecommunications Act 1997. This funding is recovered from charges on telecommunications carriers.

Copyright 2019 ACCAN.
{domain.address}
---