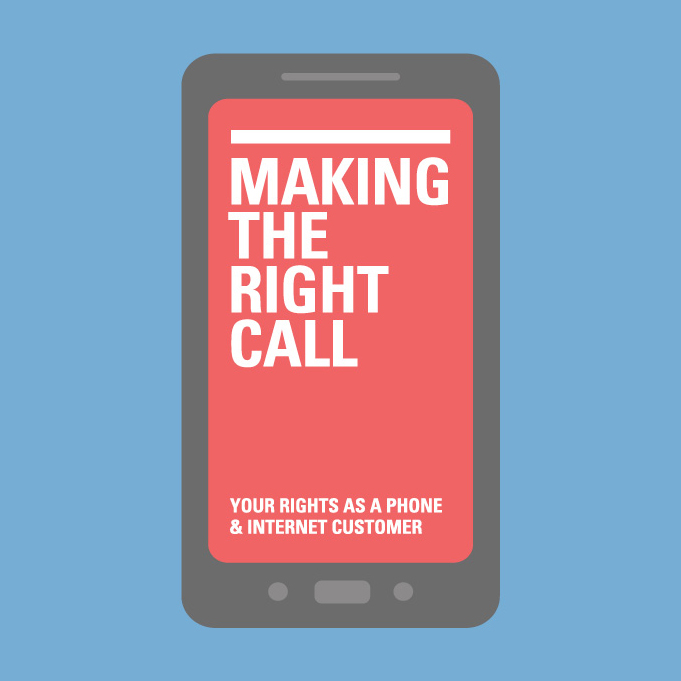 Download: Making the Right Call: Your Rights As a Phone and Internet Customer [Adobe Acrobat PDF - 197.99 KB]
Download: Making the Right Call: Your Rights As a Phone and Internet Customer [Word 2007 Document - 46.84 KB]
As a telecommunications customer, you have rights that apply to your mobile phone, landline phone, internet and, if it's provided by a telco, your pay TV service. ACCAN has produced a guide, Making the Right Call, that summarises your rights as a phone and internet customer as outlined in the Telecommunications Consumer Protections Code and other relevant laws, regulations and industry codes.
This guide informs you of:
the information you should receive before you sign up or buy


What to expect when you're signing up or buying


What should happen after your purchase


What to do if something goes wrong


If you have an issue with your phone or internet service you should contact your provider. If you are not able to resolve the problem, you should make a complaint to the Telecommunications Industry Ombudsman (TIO) either online at www.tio.com.au, by phoning 1800 062 058 or (TTY) 1800 675 692. The TIO is a free and independent service.