The Australian Communications Consumer Action Network (ACCAN) has called for new rules that require consumers to give their consent before receiving any kind of mobile premium service.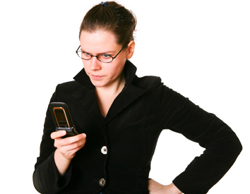 "Default barring of premium SMS/MMS services should work like international roaming", said Mr Allan Asher, CEO of ACCAN. "If consumers agree that they want to purchase these types of services, they simply ask for the bar to be lifted and then purchase what they want".

"Looking at complaint statistics from the Telecommunications Industry Ombudsman, it is abundantly clear that default barring is a necessity. Last year, 68.4% of complaints about mobile premium services were about disputed charges - services that werent asked for, werent wanted, and werent stopped when this was requested", he continued.

"Automatic barring of mobile premium services would involve little or no action to be taken on the part of consumers. Consumers who want to receive these services can simply opt in to receive them".

"This straight-forward approach takes the burden from consumers and empowers those who wish to utilise such services to opt-in - which will no doubt be much more straightforward than stopping them has been" he added.

ACCAN's full submission is available in the Publications section.