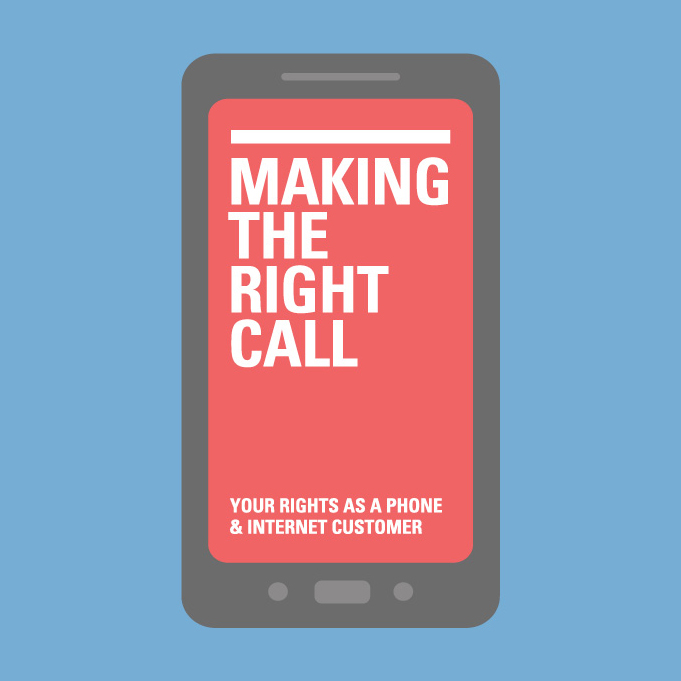 Download: Making the Right Call: Your Rights As a Phone and Internet Customer [Adobe Acrobat PDF - 197.99 KB]
Download: Making the Right Call: Your Rights As a Phone and Internet Customer [Word 2007 Document - 46.84 KB]
As a telecommunications customer, you have rights that apply to your mobile phone, landline phone, internet and, if it's provided by a telco, your pay TV service. ACCAN has produced a guide, Making the Right Call, that summarises your rights as a phone and internet customer as outlined in the Telecommunications Consumer Protections Code and other relevant laws, regulations and industry codes.
Read more: Making the Right Call: Your Rights As a Phone and Internet Customer
Our Top tips for Phones and Internet consumer information pack consists of six brochures telecommunications consumer issues including:
How to use less data on your smartphone


Tips for picking a good value NBN internet plan


What affects the quality of my broadband?


5 things you need to know about NBN


How to make a complaint that gets heard


Telecommunications compensation - What are your rights?


These brochures cover issues that are regularly experienced by many consumers. The brochures are full of useful tips and advice; the pack is designed to be a go to guide to help consumers navigate the often confusing telecommunications market.
---