In 2016 ACCAN commenced an annual survey of small business operators to provide an insight into the most prevalent telecommunications issues affecting small business in Australia. The 2016 survey has now closed. We will commence our 2017 survey later this year.
ACCAN will use the survey reports to highlight concerns to the telecommunications services providers and the Telecommunications Industry Ombudsman (TIO) to work toward improved services for Australian small business consumers.
Survey reports
2016 Survey
Download:

Small business survey 2016 report794.86 KB
Download:

Small business survey 2016 report1.19 MB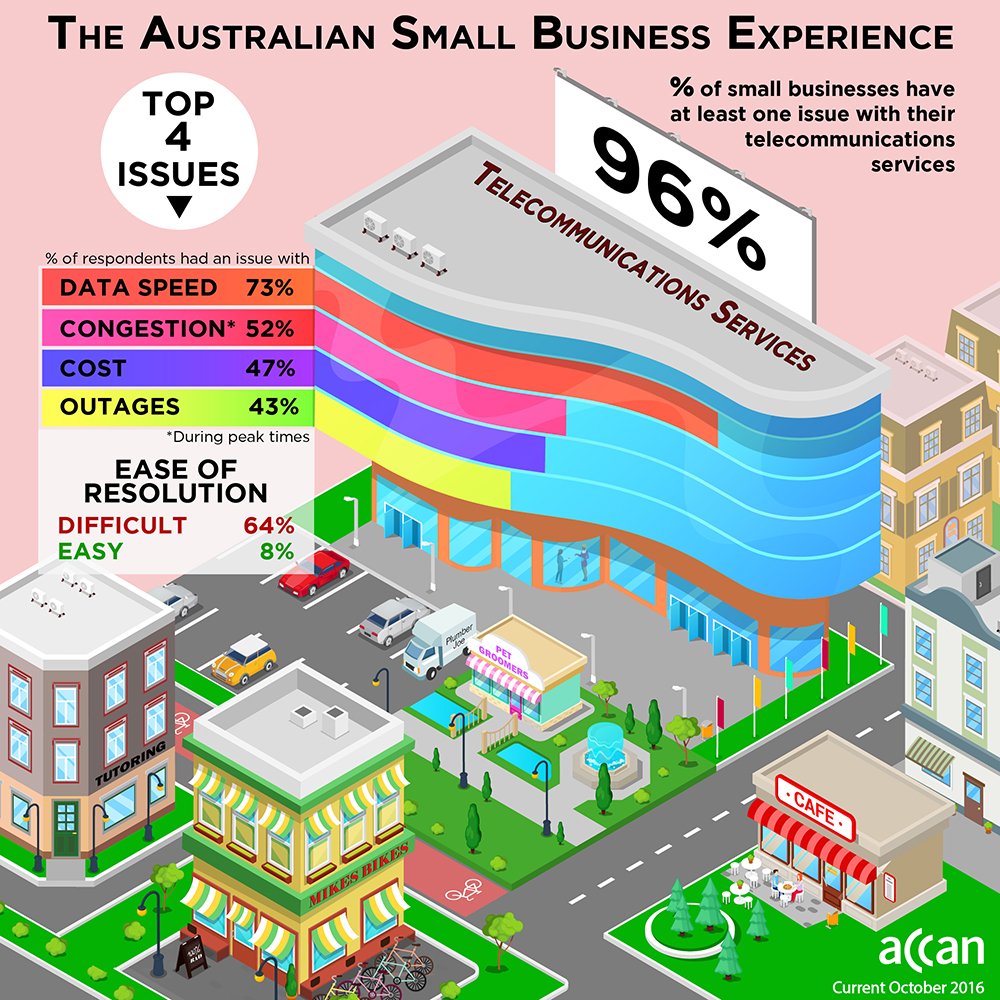 Australian small businesses provide employment for around 4.8 million people. As most small businesses rely on telecommunications services to be able to do business, it is essential these services be available, reliable and affordable. When a small business cannot access a broadband connection or make phone calls, business proceses can become difficult. When a small business operator waits in a call centre queue or is transferred between different customer service representatives trying to have a fault resolved, they are not only losing time, but money. This impact on productivity and turnover affects not only the small business owner, but its employees and customers.
ACCAN has produced guides that will provide small business consumers with the tools to assist them to:
Understand their rights as a phone and internet consumer


Be aware of the important features of telecommunications services and products to help them to choose products that best suit their business needs.


Understand available complaint mechanisms


Learn ways to get the most out of communications services they rely on
Research Reports:
---