Events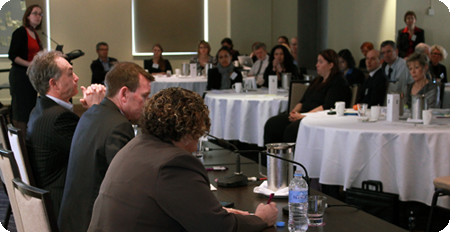 As part of our commitment to community and industry consultation, ACCAN runs and attends a number of events each year. Our current and upcoming events are profiled on this page. ACCAN encourages its Members to profile their communications events through our website.
If you would like any further information regarding our events, or to include your event on our site, please contact us.
You can see the transcripts and speakers' presentations from ACCANect 2019: Communications + Consumers: The next ten years on the conference event page. If you are looking for information regarding past events it can be found in the events archive.
Ideas Garden
Our 2016 Conference is all about equipping consumers with the tools they need to get and stay connected to communications services. We have identified three key areas where consumers need better tools. Please share your responses with us on any of the questions below:
What legal protections do consumers need to help them get/stay connected?
What information needs to be more widely accessible to consumers?
How could products be better designed to suit consumer needs?
ACCAN National Conference 2015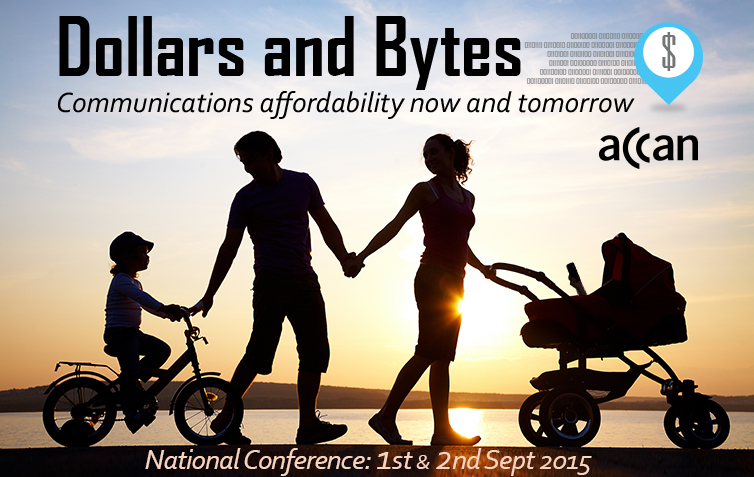 The ACCAN National Conference, Dollars and Bytes - Communications affordability now and tomorrow, was held from 1-2 September, 2015, at the Aerial UTS Function Centre in Sydney.
Affordability is one of our core objectives and was the focus of the Conference. Affordability of communications products is an issue that affects all consumers, from young people, to families and seniors.
Presentations and transcripts are now available and are linked below.
Rethinking the USO
The Universal Service Obligation (USO) is a vital consumer protection in Australia. The USO ensures a standard telephone service (generally fixed line voice services) and pay phones are accessible to all people in Australia. It was formally introduced in 1991, but it has seen a number of changes over the years.
Connecting Today's Consumer
Connecting Today's Consumer session transcripts and presentations are now available.
Every consumer wants to be connected and enjoy the benefits of competitive products and prices, but what's the reality in Australia today and what can be done to improve the consumer experience?
Connecting Today's Consumer explored the big issues facing Australian telco consumers – When and how can every Australian connect to our broadband and mobile networks? Are we being offered truly competitive content and products? How do we ensure consumers know their rights and can act on them?
ACCAN 'Connecting the Country' Forum 2014
ACCAN's engagement with rural, regional and remote consumers has continually highlighted the importance of improving mobile communications outside of urban centres. Better mobile coverage will yield a range of benefits to regional and remote Australia including improved business opportunities, better access to essential services and enhanced safety and well-being.
Subcategories