Events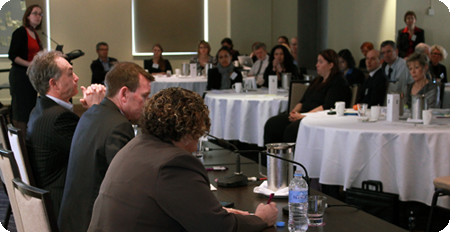 As part of our commitment to community and industry consultation, ACCAN runs and attends a number of events each year. Our current and upcoming events are profiled on this page. ACCAN encourages its Members to profile their communications events through our website.
If you would like any further information regarding our events, or to include your event on our site, please contact us.
You can see the transcripts and speakers' presentations from ACCANect 2018: Confidence in the connected world on the conference event page. If you are looking for information regarding past events it can be found in the events archive.
Conference background
In 2018, technology and digital services are all around us. Consumers use the internet and telecommunications services to stay connected, go shopping, link into education and job opportunities and access government services.
While we increasingly live our lives online, it's vital that we don't leave anyone behind.
What gaps will appear in the connected world?
Who will and won't be able to access services due to limitations on connectivity?
What can we do to ensure that people are not only connected but also have the confidence to use new technologies to their benefit?
We will explore these questions and more at the 2018 ACCANect Conference, themed: 'Confidence in the Connected World'.
ACCANect will be an opportunity for consumers, providers and government representatives to get up to speed on consumer concerns around the connected world.
Subcategories