IN THE NEWS: Telecommunications Industry Ombudsman Independent Review, Spotting Scam and Spam Text Messages, and more.

This week
IN THE NEWS: Telecommunications Industry Ombudsman Independent Review, Spotting Scam and Spam Text Messages, and more.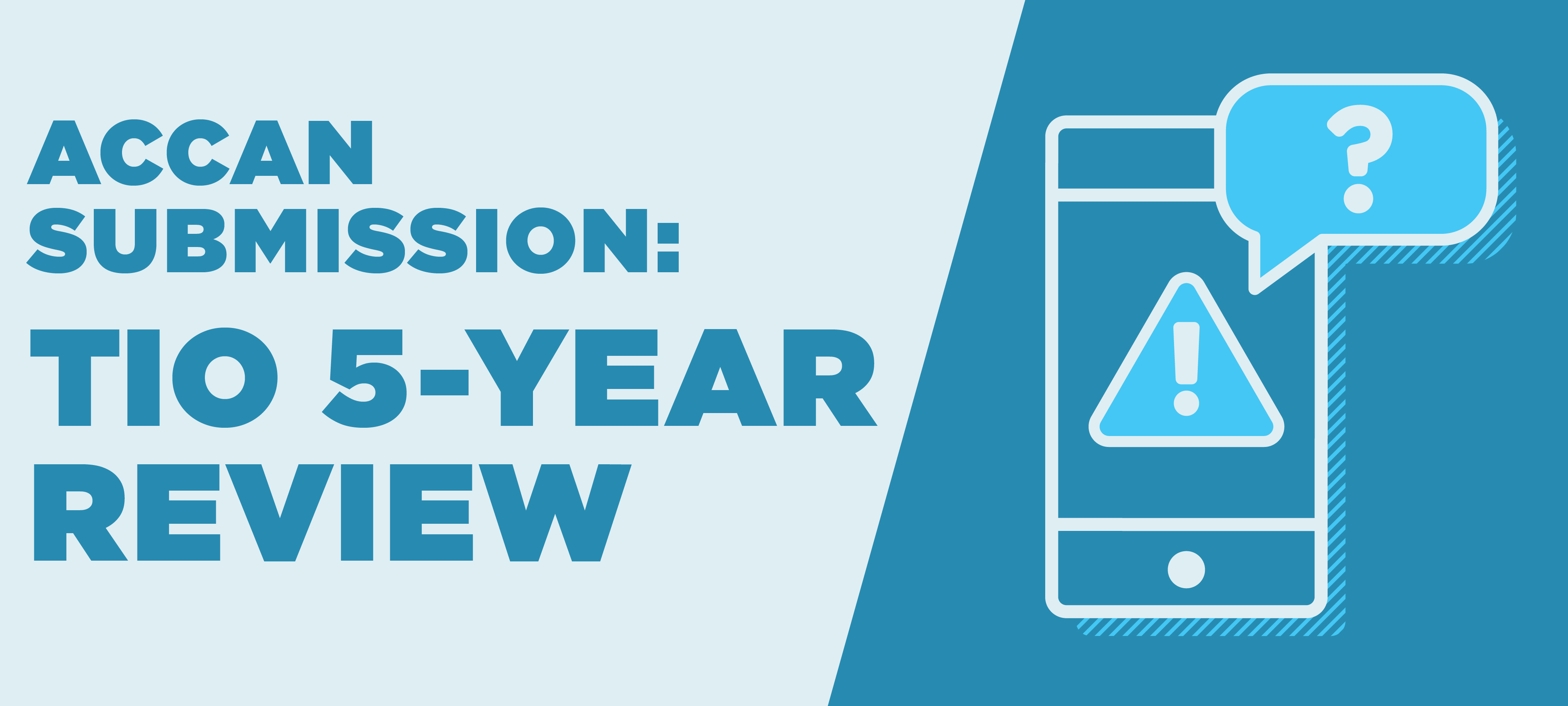 ACCAN has recently submitted to the five-year independent review of the TIO in a joint submission with Consumer Action Law Centre, Financial Counselling Australia and WEstjustice. Our submission highlighted the vital role that the TIO performs when dealing with consumers' unresolved phone and internet complaints. We identified areas where the TIO could expand and improve its activities so that it continues to meet the Australian Government's Benchmarks for Industry-Based Customer Dispute Resolution. [ACCAN]


Unwanted text messages can be incredibly annoying, especially when it feels like you can't do anything to stop them. However, some text messages can be sent with the intent to cause harm and need to be treated with caution. While both the government and the telecommunications industry have announced that they're looking into solutions for this problem, there are still a few things you can do to keep yourself safe. [ACCAN]

ACCAN is proud that people with disability have always been considered an important focus of our organisation. We want to be a model in this field, for other not-for-profits, industry and government. ACCAN will register our 2022-2024 Disability Inclusion Action Plan with the Australian Human Rights Commission's Register of Disability Discrimination Act Action Plans. [ACCAN]

The Australian Competition and Consumer Commission (ACCC) released a consultation paper on Monday detailing proposed changes to NBN Co's special access undertaking, which sets out how the company charges retailers for user plans and bandwidth. NBN Co has proposed getting rid of bandwidth, or capacity, fees for its high-speed plan but keeping them for low and mid-tier plans, Under the proposal, the cheapest wholesale plan would double in price over the next decade, and eventually cost as much as a plan with four times the download speed. [The Guardian]
The Australian Communications and Media Authority (ACMA) has reminded telcos to better support their most vulnerable customers. Its release today of its expectations of telecommunications providers follows a spate of findings showing industry-wide practices have negatively impacted disadvantaged customers. In November 2020, the Australian Communications Consumer Action Network reported that poor sales practices by telcos had led to systemic debt for First Australian telecommunications consumers in regional and remote communities. [iTNews]

National Reconciliation Week—27 May to 3 June—is a time for all Australians to learn about our shared histories, cultures, and achievements, and to explore how each of us can contribute to achieving reconciliation in Australia. The National Reconciliation Week 2022 theme, "Be Brave. Make Change." is a challenge to all Australians— individuals, families, communities, organisations and government—to Be Brave and tackle the unfinished business of reconciliation so we can Make Change for the benefit of all Australians. [Reconciliation Australia]

The Telecommunications Industry Ombudsman's Quarter Three Complaints Report shows phone and internet complaints increased for the first time in five quarters. Residential consumers and small businesses made 22,203 complaints between January and March 2022, an increase of 21 per cent compared to the previous quarter. The sharp increase is counter to a two-year trend of declining complaint numbers. While the current quarter complaint levels are lower than the same time last year, the increase is significant. [TIO]

Former competition boss Rod Sims is urging the incoming government to 'designate' Facebook under the federal media bargaining code, a move that could expose the social media giant to substantial fines if it fails to strike deals with Australian news publishers, including SBS and The Conversation. [SMH]
Telstra customers should be wary of any emails claiming that their payment has been unsuccessful. MailGuard has intercepted the email saying it could be the latest phishing scam which tries to steal your credit card details. The email subject line warns the user that "Your AutoPay payment Was unsuccessful !", and while the sender's name shows 'Telstra.com.au', the email is fraudulent, coming from 'Telstra.com.au@ovh.us'. [Yahoo Finance]

Australia's peak body for innovation technology, the Australian Information Industry Association AIIA, has called for a cabinet level Government Services and Digital Economy Minister. The AIIA made its call when congratulating the incoming Prime Minister Anthony Albanese and his team following its victory at the federal election. [iTWire]

WebNews #564

Unsubscribe
from this mailing
click here

Tel: (02) 9288 4000
Email: media@accan.org.au
Web: accan.org.au
Twitter: @accan_au
Facebook.com/accanau
LinkedIn: accan.org.au/LinkedIn
Although we take care to direct subscribers to sites with accurate and reliable content, we advise that ACCAN is not responsible for the content within external sites and has no control over the views, services or information contained therein. Information contained on external sites may not necessarily reflect ACCAN's policy, standards or beliefs.

The Australian Communications Consumer Action Network's representation of residential and other consumers' interests in relation to telecommunications issues is made possible by funding provided by the Commonwealth of Australia under section 593 of the Telecommunications Act 1997. This funding is recovered from charges on telecommunications carriers.

Copyright 2022 ACCAN.
{domain.address}
---