2020 ACCAN Grants round now open, NBN Co to create satellite-based 'disaster service', and more

This week
IN THE NEWS: 2020 ACCAN Grants round now open, NBN Co to create satellite-based 'disaster service', and more.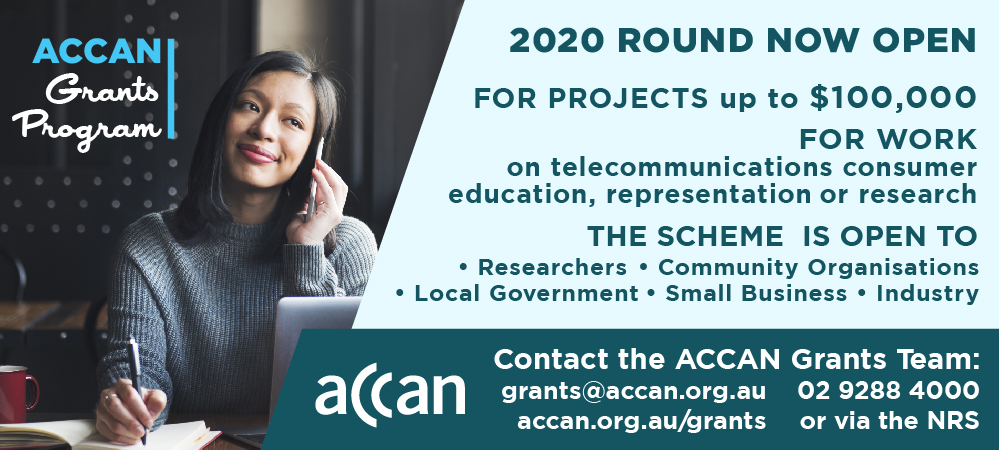 EOIs for the 2020 ACCAN Grants Program are open until 25 February. The Grants Program funds projects to enable research on telecommunications issues, represent telecommunications consumers, or create educational tools which empower consumers to understand telecommunications products and services and make decisions in their own interests. [ACCAN]

Brisbane man Ian Howland tells his story about falling victim to fraudulent mobile number porting. [Yahoo News Australia]

Major telco provider Optus has been handed the highest penalty of its kind in Australian history after an investigation by the communications watchdog found it breached spam laws. [news.com.au]

NBN Co is set to use its response to Australia's bushfire crisis to create a formal product offering that can offer affected areas "interim" internet services delivered via the Sky Muster satellites. [itnews]

Students are accusing a NSW university of a "gross invasion of privacy" after being told their class attendance will be monitored using data from their mobile phones. [ABC News]

Optus on Friday showcased various 5G sports streaming use cases at its Sydney headquarters to demonstrate what capabilities are currently possible with the next-generation network. [ZDNet]

NBN Co has revealed over 6000 premises across six major metropolitan areas are now considered to fall within the Sky Muster satellite footprint. [itnews]

Elon Musk's SpaceX satellite broadband service has taken its first step into the Australian market. The communications regulator has added the company to a list of satellite operators allowed over Australian airspace. [Guardian Australia]

The refreshed version will be the result of over 500 existing state government websites being consolidated into one. It will feature information such as drought relief, bushfire assistance, and births, deaths, and marriages. [ZDNet]

Drivers could be hit with a $1000 fine and four demerit points for using their mobile phone while driving in Queensland - the highest penalty in the country for the offence. [9News]

WebNews #507

Unsubscribe
from this mailing
click here

Tel: (02) 9288 4000
Email: media@accan.org.au
Web: accan.org.au
Twitter: @accan_au
Facebook.com/accanau
LinkedIn: accan.org.au/LinkedIn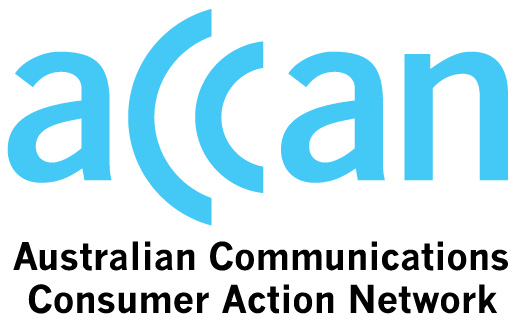 Although we take care to direct subscribers to sites with accurate and reliable content, we advise that ACCAN is not responsible for the content within external sites and has no control over the views, services or information contained therein. Information contained on external sites may not necessarily reflect ACCAN's policy, standards or beliefs.

The Australian Communications Consumer Action Network's representation of residential and other consumers' interests in relation to telecommunications issues is made possible by funding provided by the Commonwealth of Australia under section 593 of the Telecommunications Act 1997. This funding is recovered from charges on telecommunications carriers.

Copyright 2019 ACCAN.
{domain.address}
---