Only 7 days until ACCANect 2019, 20-hour outage raises need for greater reliability safeguards, plus more

This week
IN THE NEWS: Only 7 days until ACCANect 2019, 20-hour outage raises need for greater reliability safeguards, plus more.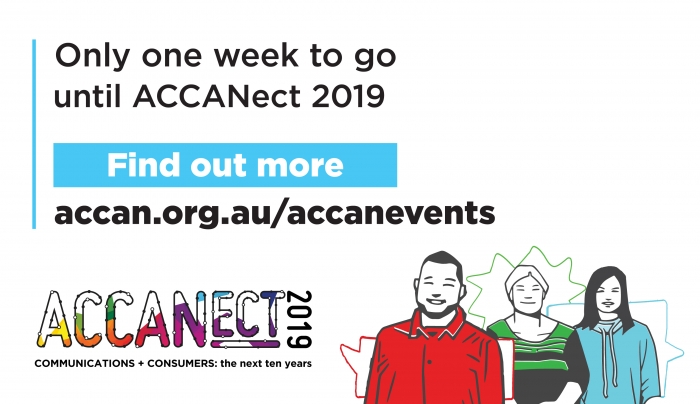 ACCANect 2019 is only 7 days away. Don't miss out on your chance to join us in Sydney to hear from experts across the telco industry. Network with representatives from consumer groups, industry, government and regulators - register now. [ACCAN]


Australia's peak communications consumer body says it is unacceptable that a single Telstra cable knocked out services to 50,000 people for nearly a day. [ABC News]

The small, but vocal anti-5G movement is becoming a headache for Telstra and Optus as they move to rollout their new networks, and has prompted the Communications Department and at least one federal government agency to issue soothing statements to alleviate concerns. [Sydney Morning Herald]

TPG Telecom's unplanned email systems outage went on for six hours longer than the carrier promised, before being fully restored on Monday night. [CRN]

Many of the issues businesses have about their NBN connection could be due to them using broadband packages that are unsuitable for their needs, with NBN Co's head of business revealing that five in six firms are using residential connections. [mybusiness]

Optus has unveiled CX Academy and a program for its employees designed to improve customer experience and services outcomes. The telco says the Academy program – the first of many strategies focused on improved customer experience - takes employees through a variety of customer experience [CX] masterclasses designed to drive the "best end to end experience outcomes for customers" [iTWire]

Ausdroid reports that some people that were off contract on old Telstra postpaid plans have been told they would automatically be switched to new plans soon. [Ausdroid]

The decline in the number of Australian households with a landline telephone connection has accelerated. For the first time, reputable statistics show that there are now more Australian homes without a landline than with one. [iTWire]

Telstra chief executive Andy Penn has told a shareholder meeting that the telco plans to make use of some of its lower band spectrum holdings over the "next 12 months or so" to help boost its 5G services [Computerworld]

1800 Reverse has shut down. The company cited the impact of changes in the telco market in last 12 months such as telcos like Optus and Telstra ceasing billing services on behalf of third party content providers as a contributing factor. This meant 1800 Reverse couldn't charge people to make or receive calls. [itnews]

WebNews #495

Unsubscribe
from this mailing
click here

Tel: (02) 9288 4000
Email: media@accan.org.au
Web: accan.org.au
Twitter: @accan_au
Facebook.com/accanau
LinkedIn: accan.org.au/LinkedIn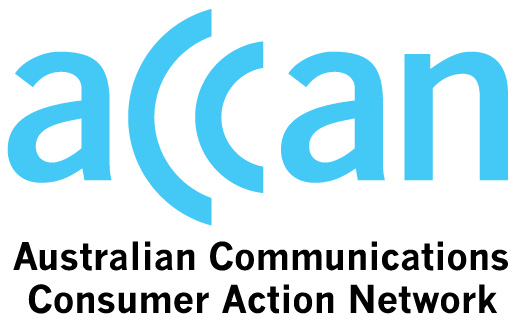 Although we take care to direct subscribers to sites with accurate and reliable content, we advise that ACCAN is not responsible for the content within external sites and has no control over the views, services or information contained therein. Information contained on external sites may not necessarily reflect ACCAN's policy, standards or beliefs.

The Australian Communications Consumer Action Network's representation of residential and other consumers' interests in relation to telecommunications issues is made possible by funding provided by the Commonwealth of Australia under section 593 of the Telecommunications Act 1997. This funding is recovered from charges on telecommunications carriers.

Copyright 2019 ACCAN.
{domain.address}
---