14 days until ACCANect 2019, Deakin Uni research shines light on consumer spyware, plus more

This week
IN THE NEWS: Only 14 days to go until ACCANect 2019, Deakin Uni research shines light on consumer spyware, plus more.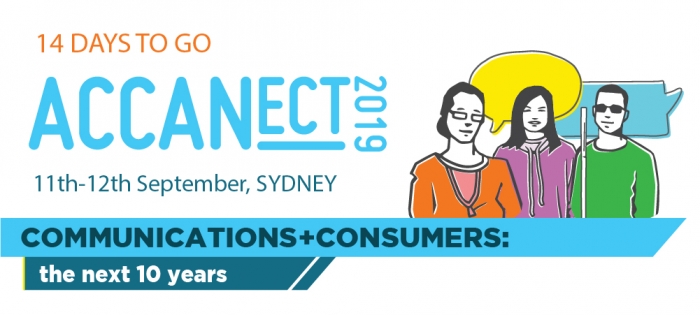 ACCANect 2019 is only 14 days away. Will you be joining us in Sydney to hear from experts across the telco industry? Registration also includes free entry into ACCAN's 10 year celebration networking drinks. [ACCAN]

A number of tracking and monitoring products available on most Apple and Android smartphones have the potential to break a range of Australian laws through their use, manufacture and advertising, according to a report released on Friday. [itnews]

Australia is coming last in affordability rankings for entry-level broadband services according to rankings compiled by the Commonwealth Parliamentary Library from available international data at the request of shadow communications minister Michelle Rowland. [The New Daily]
Opponents of 5G have made all sorts of alarming claims about the technology. ABC's Dr Karl explains why there's no evidence behind these health scares. [ABC]

Optus is looking to beef up its network with IoT connectivity in remote parts of the country by partnering with telco-nanosatellite solutions provider Myriota. [CRN]
The government has agreed to formalise arrangements put in place following the Christchurch terror attack that saw access to online material associated with the incident blocked within Australia. [itnews]

Optus has announced it will continue to improve 4G mobile coverage across NSW's North West Slopes after switching on a new mobile tower in Gunnedah. [Mirage News]

US telecommunications behemoth Verizon has signed on as an NBN reseller, setting its sights on Australian enterprise and government customers. [CRN]

Circles.Life is the latest telco pledging to shake up Australia's mobile telco market when it launches down under next month. [CRN]

Smartphone manufacturer Vivo Mobile has joined the mobile telecommunications industry's recycling program – MobileMuster – joining Australia's major mobile handset manufacturers and network providers who work in collaboration to provide a free national recycling program to their customers. [iTWire]

WebNews #494

Unsubscribe
from this mailing
click here

Tel: (02) 9288 4000
Email: media@accan.org.au
Web: accan.org.au
Twitter: @accan_au
Facebook.com/accanau
LinkedIn: accan.org.au/LinkedIn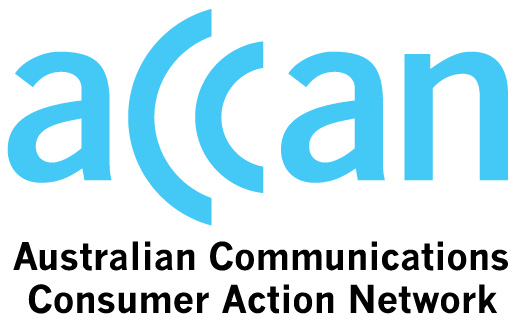 Although we take care to direct subscribers to sites with accurate and reliable content, we advise that ACCAN is not responsible for the content within external sites and has no control over the views, services or information contained therein. Information contained on external sites may not necessarily reflect ACCAN's policy, standards or beliefs.

The Australian Communications Consumer Action Network's representation of residential and other consumers' interests in relation to telecommunications issues is made possible by funding provided by the Commonwealth of Australia under section 593 of the Telecommunications Act 1997. This funding is recovered from charges on telecommunications carriers.

Copyright 2019 ACCAN.
{domain.address}
---