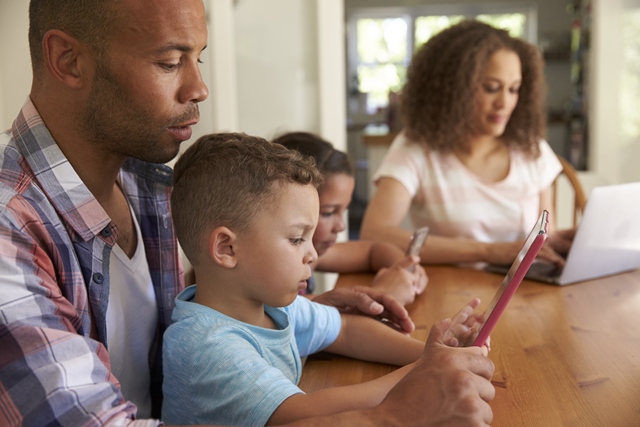 March 15 is World Consumer Rights Day (WCRD). WCRD is an opportunity to promote the basic rights of all consumers, demanding that those rights are respected and protected, and a chance to protest against the market abuses and social injustices which undermine those rights.
The theme for WCRD 2017 is 'Building a Digital World Consumers can Trust.' To tie into this theme, this blog looks at where consumers can turn to when they need to make a complaint, get advice or report scams and cyberbullying.
Where consumers can turn to
Complaints about telecommunications services
If you cannot resolve your complaint about your internet, mobile or landline service with your provider, you can take your complaint to the Telecommunications Industry Ombudsman (TIO). The TIO is an independent dispute resolution service for telephone and internet complaints.
Problems with a service or a product
The Australian Competition & Consumer Commission (ACCC) website has info on what you can do if you have a complaint about a service or a product that you cannot resolve with the service provider or seller. You may also be able to contact your state consumer affairs agency for information about your rights. The ACCC has a list of all state consumer affairs agencies on its website.
Reporting privacy issues
The Office of the Australian Information Commissioner (OAIC) can investigate privacy complaints from individuals about Australian and Norfolk Island Government agencies, and private sector organisations covered by the Privacy Act 1988. Go to the OAIC website for more information on making a complaint. This privacy fact sheet for parents and carers from the OAIC is a helpful consumer resource.
Reporting cyberbullying
The Office of the Children's eSafety Commissioner can investigate complaints about offensive and illegal online content. Go to the eSafety website for more information on what the Commissioner can investigate. The eSafety website also has great educational resources covering online safety for parents, children and educators.
Reporting scams
When you encounter a scam, you can report it to the ACCC via the Scamwatch website. Reporting scams helps the ACCC warn the community about the latest scams. Scamwatch also has information on where you can get help if you think you have been scammed.
TV, radio, telco and internet complaints
Consumers can make complaints to the Australian Communications and Media Authority (ACMA) about a number of different services:
TV and radio – Broadcast complaints or interference and reception complaints
Telco – Telco complaints, interference and reception complaints, equipment and cabling complaints, telemarketing complaints and NBN complaints.
Internet complaints – Spam complaints, internet gambling complaints, equipment and cabling complaints and NBN complaints.


Download:

Building a Digital World Consumers can Trust43.44 KB
Download:

Building a Digital World Consumers can Trust241.91 KB