Results from ACCAN's Customer Service Survey
The survey was conducted with 1,347 telecommunications consumers who had contacted their provider about a question or problem in the previous 12 months. Respondents were customers of 10 different providers- eight are those with the biggest market share plus the two providers with the largest number of satellite customers (to ensure the survey was not solely urban focused). Respondent targets (see Figure 1 of the report) for each provider were set according to estimated market share, calculated using the most recent annual reports of the providers and cross checked against the Australian Communications and Media Authority Communications Report 2016. The following table shows sample sizes achieved and weightings attributed.
KEY FINDINGS
TIME IT TAKES TO GET A RESOLUTION:
Respondents were asked about the timeliness of resolution by their provider (respondents gave an average of 6.5 out of 101). On average, respondents experienced:
• 2.6 contacts initiated by the customer to talk to the provider (3 for Telstra customers)
• 3 phone transfers before connecting to the right person/team
• 13 days seeking a resolution (however Telstra, Belong, Activ8me and Skymesh customers, spend an average of 15.4, 28.7, 37.6, and 35.5 days respectively)
• Activ8me and Telstra customers are significantly more likely (on average 46% and 24% respectively) to find themselves spending over a month trying to resolve a query/issue.
19% of respondents reported their issue to be unresolved at the time of the survey. Roughly half of these people were still actively seeking a resolution, the other half had given up. Shockingly, those still seeking a resolution reported it had taken an average of 60 days to date.
Download:

Can You Hear Me3.13 MB
Download:

Can You Hear Me1.56 MB

Confidence in the connected world: ACCANect 2018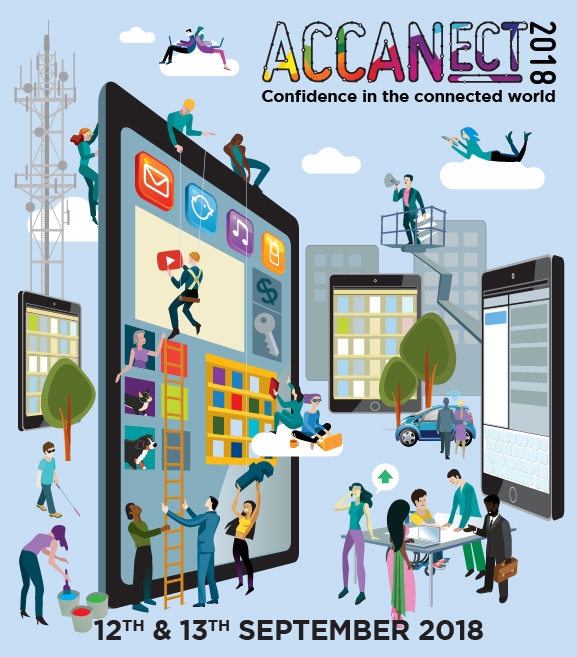 In 2018, technology and digital services are all around us. Consumers use the internet and telecommunications services to stay connected, go shopping, link into education and job opportunities and access government services.
While we increasingly live our lives online, it's vital that we don't leave anyone behind. What gaps will appear in the connected world? Who will and won't be able to access services due to limitations on connectivity? What can we do to ensure that people are not only connected but they also have the confidence to use new technologies to their benefit?
We will explore these questions and more at the 2018 ACCANect Conference which has the theme: 'Confidence in the Connected World.'
ACCANect will be an opportunity for consumers, providers and government representatives to get up to speed on consumer concerns around the connected world.
ACCANect will explore a range of issues, including eGovernment, online safety and getting connected and host lively debates on consumer issues. We will look at the latest research as well as successful initiatives both here and overseas to give consumers confidence in technology and connectivity.
Program...
Tell me more