Andrew Williams, Chief Executive Officer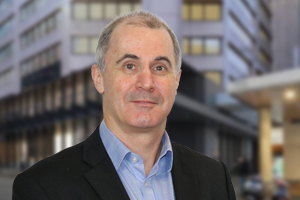 Andrew is an experienced executive with extensive operations, management and commercial experience and a demonstrated track record in achieving planned outcomes, enhancing customer focus and driving process improvement. His experience base spans a wide range of commercial disciplines in both private and public sector industries, including 20 years as an officer in the Royal Australian Navy where, as a specialist Navigator, he held a wide range of operational roles, both ashore and afloat.
Andrew joined ACCAN as the Director of Operations in 2019, was appointed Deputy CEO in July 2021, and became CEO in March 2022. He is a graduate of the Australian Institute of Company Directors and holds tertiary qualifications in Arts, Business Administration, and Law.
Gareth Downing, Deputy CEO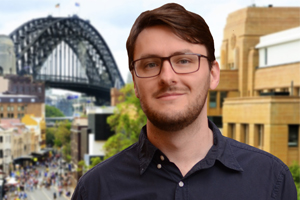 Gareth oversees a team responsible for ACCAN's policy work, community engagement and membership. His career has focused on policy and regulation and he has worked on policy across a number of regulated sectors including telecommunications, energy and water. Gareth is committed to advancing consumer's interest through his leadership of ACCAN's policy team.
Gareth has previously sat on the ACCAN board, and prior to that worked for ACCAN in the role of Senior Policy Analyst providing advice on a wide range of policy, economic regulation and pricing matters. Gareth holds tertiary qualifications in policy, economics and law.
Dr Wayne Hawkins, Director of Inclusion
Wayne is Director of Inclusion with the Australian Communications Consumer Action Network (ACCAN). Wayne joined ACCAN in 2010 as Disability Policy Advisor and has led ACCANís work on telecommunications access for consumers with disability, broadcast television access for people with disability and emergency services along with ACCAN's work in digital platforms and data security and privacy. Prior to joining ACCAN Wayne was National Policy officer with Blind Citizens Australia.
Tanya Karliychuk, Director of Operations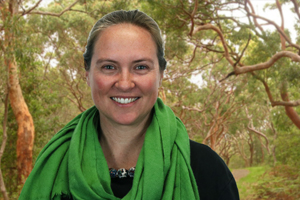 Tanya oversees a team responsible for ACCAN's federally-funded Grants Scheme, commissioned research program, and consumer education program. She provides leadership ensuring ACCAN adheres to its values and advances its strategic direction. With extensive experience in research management within the Australian university and NFP sectors, combined with a background in international development, Tanya is especially focused on maximising the outcomes achieved from community-sector collaborations.
Tanya has driven the writing, winning and delivery of large government grants in the international development sector, as well as smaller community sector grants for various volunteer projects. She is currently Co-Convenor of the NSW Chapter of the Australasian Research Management Society. Tanya holds a Master of International Affairs from ANU and a Bachelor of Psychology (Hons) from Macquarie University.