In the News: Telstra TPGP Multi-Operator Core Network Agreement, Internet Shutdowns: UN Report Details Impact on Human Rights, and more.

This week
IN THE NEWS: Telstra TPGT Network Agreement, Internet Shutdowns: UN Report Details Impact on Human Rights, and more.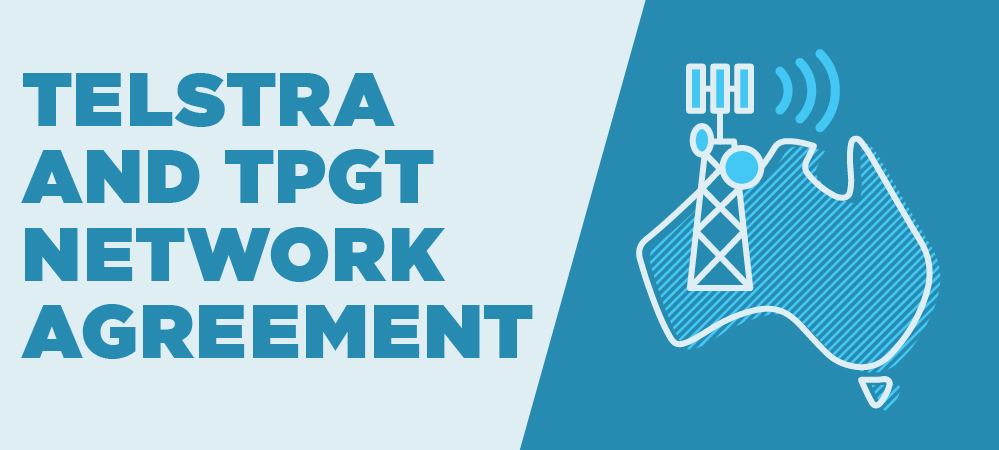 Telstra and TPG Telecom (TPGT) have asked for ACCC authorisation to share their separately owned spectrum for the delivery of mobile services in a regional coverage zone. ACCAN has submitted that these proposed arrangements could benefit people living in the regional coverage zone by improving the quality of existing Telstra mobile services and increasing the choice of mobile providers. However, we also question aspects of the arrangements and urge the ACCC to closely examine the longer-term implications for consumers. [ACCAN]


The dramatic real-life effects of Internet shutdowns on people's lives and human rights have been vastly underestimated, the UN Human Rights Office warns in a new report. The report urges States not to impose Internet shutdowns. The report aims to shed much-needed light on the phenomenon of Internet shutdowns, looking at when and why they are imposed and examining how they undermine a range of human rights, first and foremost the right to freedom of expression. [Office of the High Commissioner for Human Rights]

The telco regulator, the Australian Communications and Media Authority (ACMA), has recently consulted on proposals to amend the Telecommunications (Listed Infringement Notice Provisions) Declaration 2022 (the IN Declaration). The IN Declaration allows the ACMA to issue infringement notices (fines) when telcos don't follow certain rules. ACCAN supported the ACMA's proposal to include new provisions in the IN Declaration. [ACCAN]

ACCAN's purpose, as outlined in our Strategic Plan, is to work for "communications services that are trusted, inclusive, accessible and available for all." In 2022-23, ACCAN will focus on priority areas informed by the ongoing impact of COVID-19 and natural disasters on consumers' use of communications services and the need for accessible and easy-to-understand consumer education and information about communications issues. [ACCAN]

The Australian Institute of Company Directors (AICD), in partnership with the Australian Network on Disability, is encouraging leaders with disability to apply for a new round of governance education scholarships, funded by the Australian Government Department of Social Services. As part of the Disability Leadership Program, 200 full-fee scholarships will be offered over the next two years. [Australian Scholarships Foundation]

The Australian Communications and Media Authority (ACMA) has announced its compliance priorities for 2022–23, with misinformation and scams two of the seven priority areas. ACMA Chair Nerida O'Loughlin said the identified compliance priorities target issues that have potential to cause considerable financial and social harm to the Australian community. [ACMA]

Digital transparency, the examination of algorithms and their impact, and increased collaboration between agencies have been identified as 2022-23 priorities for the Digital Platform Regulators Forum, a collective of Australia's online, privacy, media, and competition and consumer regulators. The Forum members, which are the Australian Competition and Consumer Commission (ACCC), Australian Media and Communications Authority (ACMA), eSafety Commissioner (eSafety), and Office of the Australian Information Commissioner (OAIC), met on Tuesday to discuss priorities for the next financial year. [InnovationAus]

NBN Co wants the regulator to limit competition between NBN and mobile operators, writes Paul Budde. NBN Co used its submission to the Australian Competition and Consumer Commission (ACCC) regarding the proposed mobile infrastructure sharing arrangement between Telstra and TPG Telecom to ask the regulator for more protection against mobile competition. [Big News Network]
In a new position paper released today, the Australian Communications and Media Authority (ACMA) has called on broadcasters and other professional content providers to address the expectations of today's audiences — no matter how they read, watch and listen to content. ACMA Chair Nerida O'Loughlin said that the paper was informed by the ACMA's regulatory monitoring, compliance and research activities, existing industry safeguards, the findings of previous government reviews, and broader public discourse on community standards. [ACMA]

Plans for a long-awaited mobile tower for a deadly stretch of WA coast have been finalised. Construction is set to begin in late 2023, four years after it was first announced. A representative from Recfishwest says it is better late than never. [ABC]

WebNews #569

Unsubscribe
from this mailing
click here

Tel: (02) 9288 4000
Email: media@accan.org.au
Web: accan.org.au
Twitter: @accan_au
Facebook.com/accanau
LinkedIn: accan.org.au/LinkedIn
Although we take care to direct subscribers to sites with accurate and reliable content, we advise that ACCAN is not responsible for the content within external sites and has no control over the views, services or information contained therein. Information contained on external sites may not necessarily reflect ACCAN's policy, standards or beliefs.

The Australian Communications Consumer Action Network's representation of residential and other consumers' interests in relation to telecommunications issues is made possible by funding provided by the Commonwealth of Australia under section 593 of the Telecommunications Act 1997. This funding is recovered from charges on telecommunications carriers.

Copyright 2022 ACCAN.
{domain.address}
---