IN THE NEWS: ACCANect 2022 Save the Date, loan digital devices in flood impacted communities, and more.

This week
IN THE NEWS: ACCANect 2022 Save the Date, loan digital evices in flood-affected communities, and more.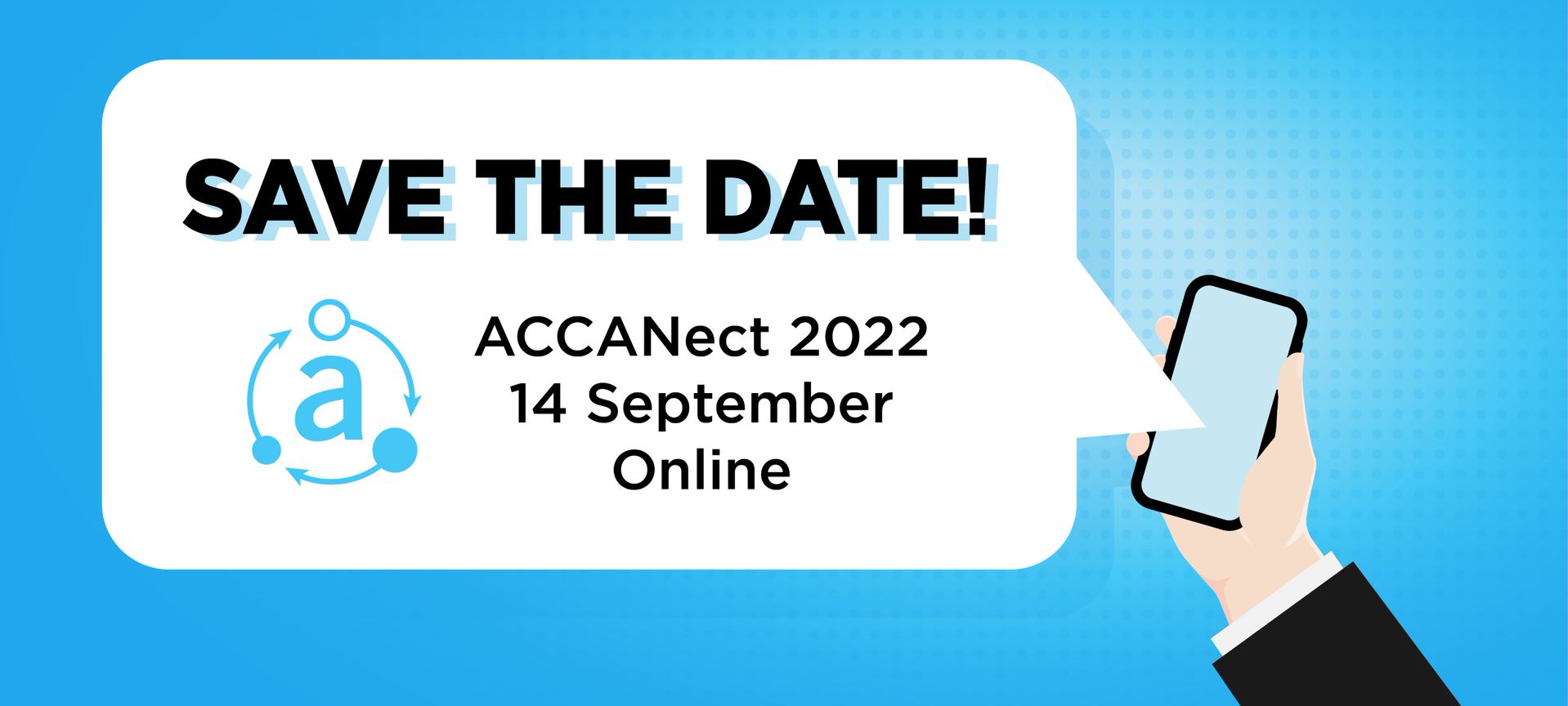 ACCANect 2022: Save the Date
We're excited to announce that our annual ACCANect Conference for 2022 has been scheduled for Wednesday the 14th of September, so be sure to mark your calendars. All proceedings will take place online. Stay tuned for more information about Australia's premiere telecommunications conference [ACCAN].


Good Things Foundation Australia is distributing a total $300,000 in small grants to community organisations in flood-affected areas to provide loan devices. The Digital Devices grant provides funding for community organisations in the Be Connected Network to purchase and loan digital devices and data to older Australians who are disconnected or have lost their devices due to the recent floods [Good Things Foundation].

To celebrate Auslan Day 2022, SBS has today launched its first ever Auslan video podcast series – Our Deaf Ways - celebrating and exploring everyday life as a Deaf person. The series is produced in partnership with Deaf Australia. Episode one is available today in Auslan - with English voiceover and subtitles - on the SBS website, SBS Australia YouTube channel, Deaf Australia's Vimeo, Apple Podcasts and Pocket Casts [SBS].

TPG Telecom has launched its business-grade national broadband network (NBN) satellite internet across Tasmania, regional Australia and surrounding islands. Launched as part of a new suite of enterprise services, TPG will be targeting its Business Satellite Internet services across sectors such as government, mining, energy, manufacturing, logistics and healthcare [ARN].

Westpac has implemented new automatic transaction safety measures to help stop its customers falling for online scams. Following a successful trial launched last year, the national bank will now automatically stop transactions made via online card payments it deems a scam, and alert customers via SMS [iTNews].

The ACCC's formal consultation on NBN Co's proposed variation to its Special Access Undertaking has been delayed to provide NBN Co time to address practical issues with the release of information it claims is commercially sensitive. The proposed variation to the undertaking follows a series of industry working group meetings run by the ACCC in the second half of 2021 that identified a range of issues with the regulation under the current undertaking, and discussed alternative proposals [ACCC].

Development of new online industry codes to better protect Australians from online harms has entered the next phase with Australia's eSafety Commissioner providing detailed feedback on the latest industry draft. The new codes, which will operate under the Online Safety Act 2021, will require industry to take reasonable and proactive steps to detect and remove illegal content like child sexual exploitation material, while also taking a greater responsibility in shielding children from harmful content [eSafety Commissioner].

Media companies will get access to software that detects and tracks the spread of false and misleading information in the lead-up to the federal election. Philanthropic organisation the Judith Nielson Institute is providing local media companies with access to the RMIT FactLab and international detection software to reduce the spread of disinformation online before the May 21 poll [SMH].
A $187 million five-year deal between Telstra and the Queensland Government will see state school students have 200x faster internet speeds—from 25Kbps per student to 5Mbps by 2026. This investment will ensure all students can leverage the digital and online learning resources available to them—and connection speeds particularly in rural areas will be equivalent to those in Brisbane [iTWire].

TPG Telecom's functional separation plan has been given the green light by the Australian Competition and Consumer Commission. When it announced the plan last November, the carrier said dividing its wholesale and retail operations would let it be a "more robust competitor to NBN Co". Under the plan, the company will set up a group-wide wholesale entity, FTTB Wholesale, which will offer services both to TPG and its competitors [iTNews].

WebNews #558

Unsubscribe
from this mailing
click here

Tel: (02) 9288 4000
Email: media@accan.org.au
Web: accan.org.au
Twitter: @accan_au
Facebook.com/accanau
LinkedIn: accan.org.au/LinkedIn
Although we take care to direct subscribers to sites with accurate and reliable content, we advise that ACCAN is not responsible for the content within external sites and has no control over the views, services or information contained therein. Information contained on external sites may not necessarily reflect ACCAN's policy, standards or beliefs.

The Australian Communications Consumer Action Network's representation of residential and other consumers' interests in relation to telecommunications issues is made possible by funding provided by the Commonwealth of Australia under section 593 of the Telecommunications Act 1997. This funding is recovered from charges on telecommunications carriers.

Copyright 2022 ACCAN.
{domain.address}
---