In the News: ACCAN submits to House Select Committee on Social Media and Online Safety, Starlink to provide connectivity to regional farms, and more.

This week
IN THE NEWS: ACCAN submits to House Select Committee on Social Media and Online Safety, Starlink to provide connectivity to regional farms, and more.

ACCAN has recently made a submission to the House Select Committee on Social media and Online Safety. In our submission we acknowledged the need for greater community protections from unwanted and unexpected harms resulting from Australian's growing use of digital platforms. We highlighted the need for strong community representation in policy decisions relating to digital platforms. Our November 2021 Digital Platforms research informed our position and our recommendations for the Committee's consideration [ACCAN].


The community has been negotiating the location of the mobile tower with Telstra and the government for a year. Residents are unable to call triple-0 in an emergency and have to find a way back to the community to use a landline. Kupungarri has been without a nurse since mid-December and the closest hospital is four hours by road [ABC]
A pilot program will use low Earth orbit satellites to provide internet connectivity to regional farms. Australian telecommunications carrier Connected Farms will pilot using Starlink's mobile backhaul service to provide connectivity fence to fence on farms for technologies including robotics, ag tech, mobile phones, and home offices [ABC].
Communities across the flood-ravaged Wide Bay are in phone reception hell with one town completely blacked out since Saturday and others near Gympie and the Fraser Coast frustrated by limited connection and delays. Landlines were also brought down in the devastating floods [Courier Mail].

Phone and internet coverage in the greater Toowoomba region is about to be expanded thanks to new infrastructure being proposed by a telecommunications giant. Optus has lodged plans with the council to build a new mobile phone base station on Southbrook-Felton Road at Broxburn, about 40km southwest of Toowoomba [The Chronicle].

The compliance monitoring app G2G has left remote residents confused after not being able to check-in due to a lack of mobile coverage. The app sends randomised check-in requests to people in the Northern Territory who have travelled from interstate within the last 14-days — monitoring whether travellers are staying clear of exclusion zones [NT News].
TPG Telecom's plan to functionally separate has received cautious backing from NBN Co, conditional on the Australian competition watchdog closely policing the conditions of the arrangement. NBN Co called "the undertaking submitted by TPG … broadly appropriate", but sought some assurances in specific areas, as well as around the competitive impact more generally [iTNews].
At least a quarter of the total NSW council elections last year may have been impacted by the failure of the state's digital voting system, according to a new independent report. NSW's iVote system crashed during the local council elections late last year, with an unknown number of people unable to access the program and lodge a vote. The system had capacity for 500,000 votes, the New South Wales Electoral Commission (NSWEC) said, but more than 671,000 votes were eventually cast via iVote [InnovationAus].
Globally, there have been over 232 billion downloads, US$168 billion in consumer spend, and 3.8 trillion hours spent on mobile apps, according to a new report by mobile data and analytics provider App Annie. App Annie says was record breaking as consumers continued to embrace a mobile lifestyle, and in the top 10 mobile markets, a "staggering 4.8 hours a day" were spent on mobile [iTWire].

Social media giant Facebook, now known as Meta Platforms, faces a 2.3bn pound plus class action in Britain over allegations it abused market dominance by exploiting the personal data of 44 million users [iTNews].

WebNews #549

Unsubscribe
from this mailing
click here

Tel: (02) 9288 4000
Email: media@accan.org.au
Web: accan.org.au
Twitter: @accan_au
Facebook.com/accanau
LinkedIn: accan.org.au/LinkedIn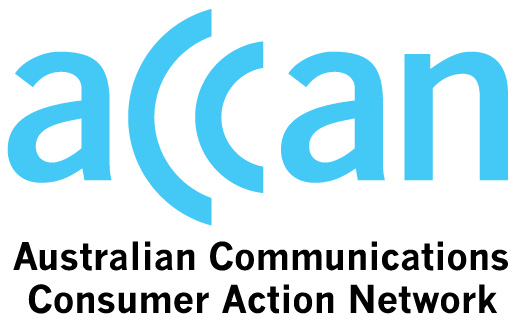 Although we take care to direct subscribers to sites with accurate and reliable content, we advise that ACCAN is not responsible for the content within external sites and has no control over the views, services or information contained therein. Information contained on external sites may not necessarily reflect ACCAN's policy, standards or beliefs.

The Australian Communications Consumer Action Network's representation of residential and other consumers' interests in relation to telecommunications issues is made possible by funding provided by the Commonwealth of Australia under section 593 of the Telecommunications Act 1997. This funding is recovered from charges on telecommunications carriers.

Copyright 2021 ACCAN.
{domain.address}
---