In the News: Poor mobile phone coverage in the Pilbara puts locals, tourists and truckies at 'extreme risk', NBN Co applies fix to get hundreds of Sky Muster satellite services back online, and more.

This week
IN THE NEWS: Poor mobile phone coverage in the Pilbara people at 'extreme risk', NBN Co applies fix to get hundreds of Sky Muster satellite services back online, and more.

Patchy mobile phone coverage on main roads through WA's East Pilbara is putting people at 'extreme risk,' locals say. Qube Pilbara haulage manager Donald White said the phone coverage between Port Hedland and Marble Bar was dangerous for all users [ABC].


NBN Co has restored internet connectivity for about 85 percent of premises impacted by a fortnight-long outage to part of its Sky Muster satellite network. The outage started on December 21 and initially impacted about one-third of active premises in the satellite footprint. Services for all but 573 premises were recovered in the first 24 hours, however the remaining premises could not be reconnected to the network, despite a number of attempts [iTNews].

The Red Cross has issued 200 personal locator beacons to farmers in remote areas this year. The beacons alert AMSA who get in touch with the emergency contacts listed for that device. First aid courses for farmers teach the skills needed to care for someone before help arrives [ABC].

Satellite and solar technology is being installed in communities around the Shoalhaven. Information screens and sat phones will provide information and communication during an emergency, even if there is no power [ABC].

The Bureau of Meteorology is predicting it will be a very wet summer, so if your household's plans to go to the beach are replaced with Netflix, Switch and PlayStation, how do you make sure your internet connection is up to the task? [The Guardian]

The Department of Defence is urging Australian researchers and SMEs to consider new national security applications for their technologies, offering to connect them with the local industry and the Australian Defence Force to help commercialise their work [InnovationAus].

Tech platforms are being urged to make it easier for fake reviews to be removed amid fears they are harming small businesses online. Small business ombudsman Bruce Billson told a parliament committee that the online harms experienced by small businesses through fake reviews must be considered as part of the government's social media inquiry [The Guardian].

Asia Pacific's spending on internet of things (IoT) increased by almost 10 per cent in 2021, reaching US $437 billion by 2025 at it's current growth rate. Last year, spending hit around US$270 billion after growing by 9.6 per cent between 2020 and 2021. This in itself marked a stark increase from its 2019-2020 growth rate of 1.5 per cent [ARN].
According to reports this weekend, Apple wants it known that it isn't keen on following Meta into the metaverse when its rumoured VR headset is released. According to the report, the very idea of a metaverse-like existence for the VR headset is "off limits". Instead, it says the focus of Apple's VR headset would be on short stints of communication, content viewing and gaming [Gizmodo].

WebNews #548

Unsubscribe
from this mailing
click here

Tel: (02) 9288 4000
Email: media@accan.org.au
Web: accan.org.au
Twitter: @accan_au
Facebook.com/accanau
LinkedIn: accan.org.au/LinkedIn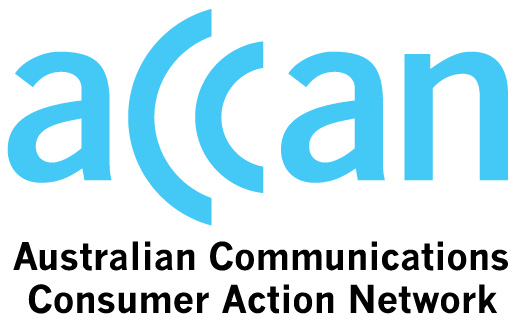 Although we take care to direct subscribers to sites with accurate and reliable content, we advise that ACCAN is not responsible for the content within external sites and has no control over the views, services or information contained therein. Information contained on external sites may not necessarily reflect ACCAN's policy, standards or beliefs.

The Australian Communications Consumer Action Network's representation of residential and other consumers' interests in relation to telecommunications issues is made possible by funding provided by the Commonwealth of Australia under section 593 of the Telecommunications Act 1997. This funding is recovered from charges on telecommunications carriers.

Copyright 2021 ACCAN.
{domain.address}
---