Register now for No Victorian Left Offline roundtable, ACCAN Annual General Meeting tomorrow, and more

This week
IN THE NEWS: Register now for No Victorian Left Offline roundtable, ACCAN Annual General Meeting tomorrow, and more.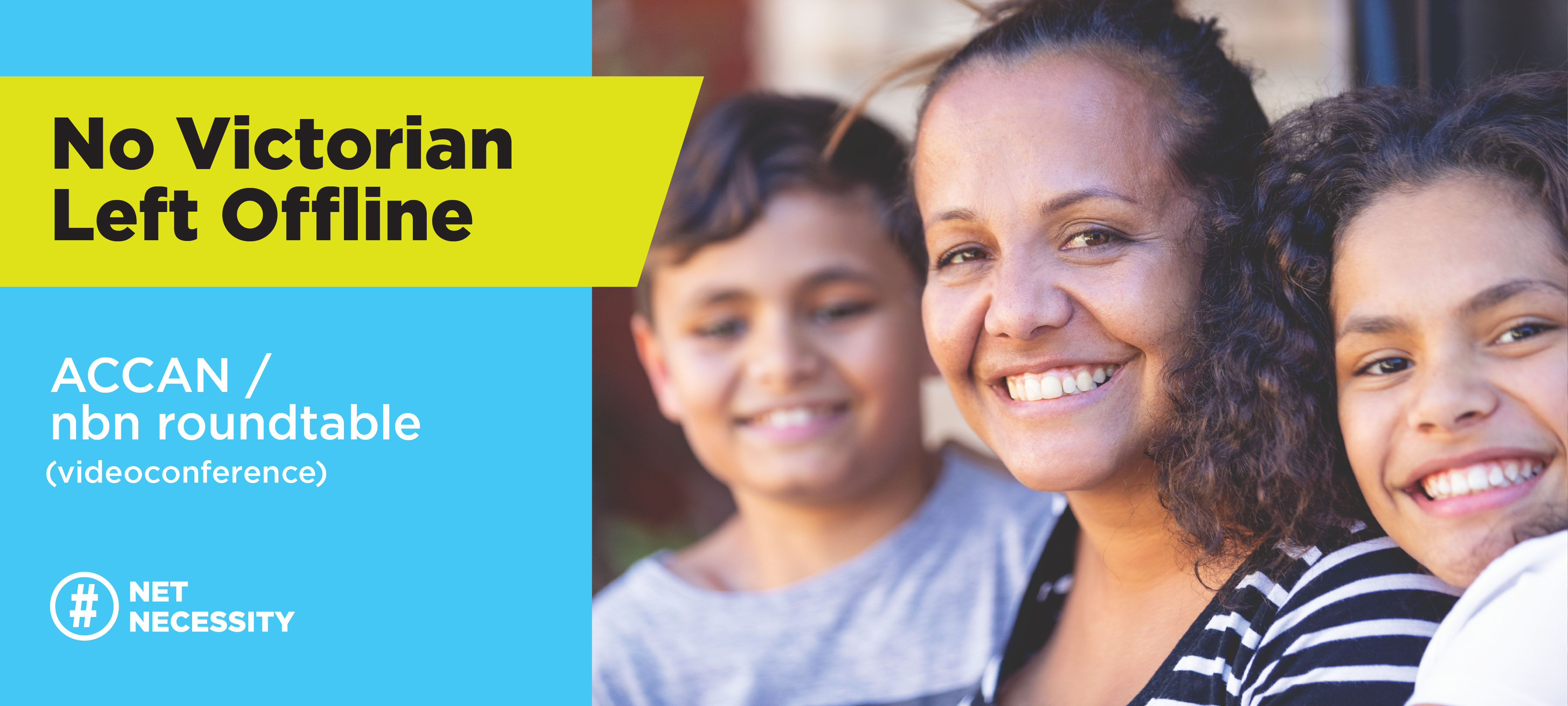 In our follow-up series of state-based roundtables, ACCAN and NBN will dig deeper into the top issues faced by Victorian communities, including what NBN has been doing to address the issues raised at the last roundtable. There will also be an opportunity for participants to raise any emerging or recurring issues that are being experienced in your communities. The roundtable will be held via videoconference on Wednesday the 22nd of September 2021, from 10:00am-12:00pm. To help with our planning, please register in advance for this meeting, prior to 5pm Monday 20 September. [ACCAN].


ACCAN has given notice that its 2021 Annual General Meeting (AGM) will be held on Thursday the 16th of September 2021 from 4:00pm. The meeting will take place virtually via Zoom. [ACCAN].

NBN CEO Stephen Rue told an ACCAN conference on Wednesday that the broadband wholesaler is open to the idea of consumers being able to purchase a prepaid NBN plan [ZDNet].

Queensland will award a multimillion-dollar contract within weeks to boost internet speeds at state schools an average of 32 times faster, Education Minister Grace Grace said. The benchmark for internet speeds in QLD set by the Education Department is just 25 kilobits per second, 200 times lower than in NSW [Brisbane Times].

The medical regulator is considering legal action against Craig Kelly after the controversial MP flooded inboxes across the country with unsolicited text messages spruiking misleading views on COVID-19 [news.com.au].

Apple has announced a Virtual event, called 'California Streaming', set to take place on Wednesday September 15 where it is expected that the new iPhone will be announced [Nine News].

Retail service providers seeking to build a new model to set NBN pricing and cost recovery have sought a range of data from NBN Co to progress their work. The ACCC reported that the request was made at a meeting in August, for which the meeting notes were only published last week [itnews].

A new Australian digital vaccine passport is officially in the works, with the Australian government announcing it has selected Accenture to build the technology. The digital vaccine passport, called the Digital Passenger Declaration (DPD), will replace physical incoming passenger cards and the COVID-19 Australian Travel Declaration web forms [ZDNet].
eftpos, BPAY and NPP Australia have been granted permission to merge after the country's competition watchdog accepted their offer to maintain the eftpos payments scheme until at least 2025. "We do not consider that the merger of these parties will substantially lessen completion in any payments market, after taking into account the court enforceable undertaking," ACCC chair Rod Sims said [itnews].
The Australian Information Industry Association (AIIA) has welcomed the Western Australian Government's establishment of a $500 million Digital Capability Fund to support investment in digital services [iTWire].

WebNews #540

Unsubscribe
from this mailing
click here

Tel: (02) 9288 4000
Email: media@accan.org.au
Web: accan.org.au
Twitter: @accan_au
Facebook.com/accanau
LinkedIn: accan.org.au/LinkedIn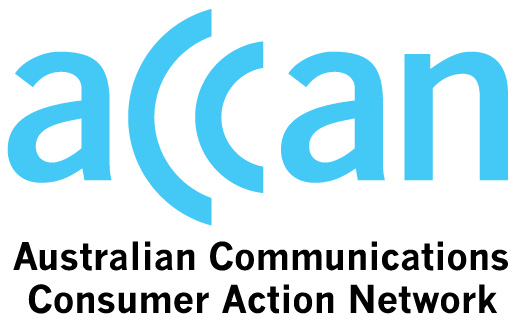 Although we take care to direct subscribers to sites with accurate and reliable content, we advise that ACCAN is not responsible for the content within external sites and has no control over the views, services or information contained therein. Information contained on external sites may not necessarily reflect ACCAN's policy, standards or beliefs.

The Australian Communications Consumer Action Network's representation of residential and other consumers' interests in relation to telecommunications issues is made possible by funding provided by the Commonwealth of Australia under section 593 of the Telecommunications Act 1997. This funding is recovered from charges on telecommunications carriers.

Copyright 2021 ACCAN.
{domain.address}
---