ACCANect 2021 next week, ACCAN releases Priority Assistance Policy Position, and more.

This week
IN THE NEWS: ACCANect 2021 next week, ACCAN releases Priority Assistance Policy Position, and more.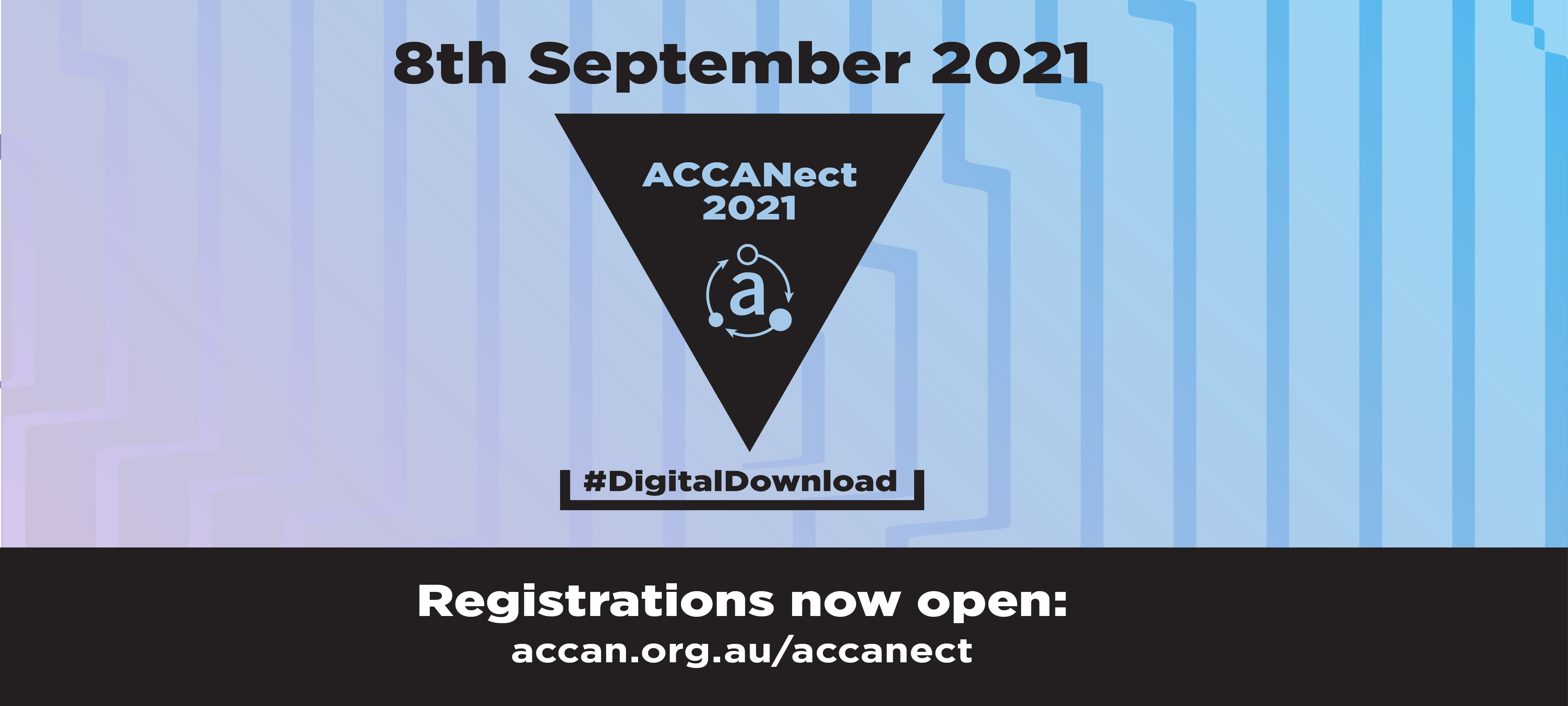 ACCANect 2021 is taking place next Wednesday 8th September. Attendees will have the opportunity to voice their concerns about all things telecoms with decision makers, gain key insights from industry leaders and discuss emerging challenges related to the connected world. A recording of the conference will be available for registered attendees that are unavailable on the 8th of September. For last minute registrations, visit accan.org.au/accanect.


Designed in consultation with consumers and other stakeholders, the Priority Assistance Position outlines consumer expectations for a new, whole of industry approach in the provision of Priority Assistance services [ACCAN].

The Morrison Government has today released its new Statement of Expectations to guide the NBN, now that the broadband network has completed its initial roll-out and is fully operational [Minister for Communications].

The South Australian government is set to trial a smartphone app that uses facial recognition and geolocation to confirm a person's location during home quarantine [itnews].

The Victorian government has announced it will put $73 million into the company behind the National Broadband Network to take fibre deeper into selected communities, providing better internet connections and faster speeds [Innovation Aus].

Australian Privacy Commissioner has ordered Uber to comply with Australian Privacy Principles after finding the tech giant interfered with the privacy of 1.2 million Aussies when it suffered a data breach, and covered it up, back in 2016. [itnews].

NBN Co has unveiled a threadbare corporate plan for 2022, with all forward financial projections beyond the next 12 months now removed from view [itnews].

Apple has fired back at accusations it guards its mobile payment technology in an anticompetitive way, accusing its critics, including the Commonwealth Bank's boss, of misleading a parliamentary inquiry and wanting to reduce their own competition [Innovation Aus]
The Australian Government has passed into law a bill to enable the Australian Federal Police and the Australian Criminal Intelligence Commission to obtain three new warrants so they can tackle serious criminal acts online [iTWire].

The ACMA has released details of the starting prices for the spectrum to be auctioned in late November or early December. The starting price is set in terms of $/MHz/pop, and in these terms the price for spectrum is uniform between regional and major population areas. [iTWire].

WebNews #538

Unsubscribe
from this mailing
click here

Tel: (02) 9288 4000
Email: media@accan.org.au
Web: accan.org.au
Twitter: @accan_au
Facebook.com/accanau
LinkedIn: accan.org.au/LinkedIn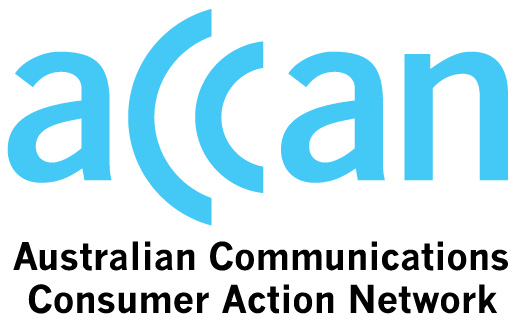 Although we take care to direct subscribers to sites with accurate and reliable content, we advise that ACCAN is not responsible for the content within external sites and has no control over the views, services or information contained therein. Information contained on external sites may not necessarily reflect ACCAN's policy, standards or beliefs.

The Australian Communications Consumer Action Network's representation of residential and other consumers' interests in relation to telecommunications issues is made possible by funding provided by the Commonwealth of Australia under section 593 of the Telecommunications Act 1997. This funding is recovered from charges on telecommunications carriers.

Copyright 2021 ACCAN.
{domain.address}
---