ACCANect Early Bird pricing ends tonight, ACCC accuses Telstra, Optus & TPG of misleading customers, and more

This week
IN THE NEWS: ACCANect Early Bird pricing ends tonight, ACCC accuses Telstra, Optus & TPG of misleading customers, and more.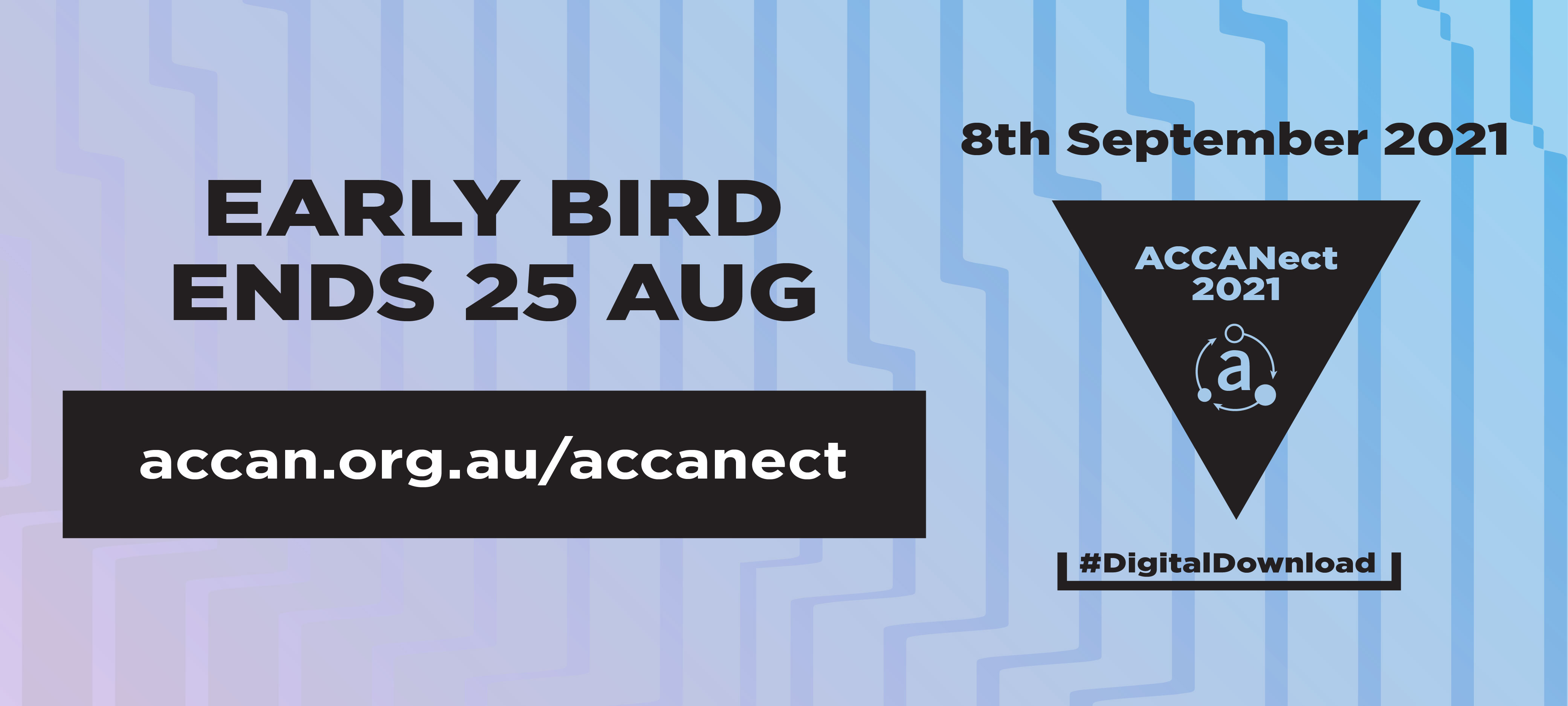 Early bird pricing for ACCANect 2021 ends 11.59PM AEST Wednesday 25th August. ACCANect 2021: #DigitalDownload will feature a range of presentations about key topics including cyber security advice for small businesses, how Australians' changing communications habits are driving change in the telecommunications sector, and what the digital platforms are doing to tackle misinformation. [ACCAN].


The consumer watchdog alleges the three telcos had promised some customers they would test line speeds and offer remedies such as cheaper plans with refunds, but had failed to do so. ACCAN spokeswoman Melyssa Troy said the finger pointing between retailers and NBN Co needs to stop. [ABC]

The federal government has folded two rounds of a $20m 5G innovation program into one, announcing all 19 grant recipients on Sunday after what it said was high interest in its 5G Innovation Initiative. Telco's, defence contractors, agricultural companies and local councils have received competitive grants, which focused on cutting edge 5G use rather than infrastructure [InnovationAus].

Online learning was thrown into chaos on Monday morning with technology giant Zoom suffering a widespread outage. A spokeswoman for Zoom Video Communications told NewsWire they had resolved the issue affecting a subset of accounts in Australia just after 11am [The Australian].

In April, the ACCC released an interim report arguing that while Apple and Google competed with each other, both companies faced very little competition in app distributions on their respective mobile platforms. The push comes as Fortnite creator Epic Games fights a global legal battle against tech giants over in-app payments [The Guardian].

High-flying social media startup Linktree is scrambling to deal with anti-vaxxers and conspiracy theorists using the platform to spread misinformation.
The Melbourne-based startup is used by 16 million people around the world to link their social media accounts and website links in one stack and is one of Australia's rising tech stars [SMH].

The "Flubot" scam began circulating in early August, targeting android phones with an often misspelt SMS message about a missed call and a malicious link that, when clicked, can harvest your contact list to spread further [SMH].

Online retailers offer no genuine competition on privacy to Australian consumers, allowing them to conduct a "pervasive" and "unnecessary" data collection, a leading privacy expert has told the competition and consumer watchdog in its current investigation of ecommerce giants [InnovationAus].
The ACCC has said it is pleased that users are jumping up NBN speed tiers thanks to NBN promotions such as "Focus on Fast" and said it will continue to monitor CVC to see what effect the end of the Focus on Fast promotion has on it [ZDNet].

The Australian Information Commissioner (OAIC) has released the latest Notifiable Data Breaches Report, which highlights how businesses should respond and prevent data breaches caused by ransomware and impersonation fraud [ITWire].

WebNews #537

Unsubscribe
from this mailing
click here

Tel: (02) 9288 4000
Email: media@accan.org.au
Web: accan.org.au
Twitter: @accan_au
Facebook.com/accanau
LinkedIn: accan.org.au/LinkedIn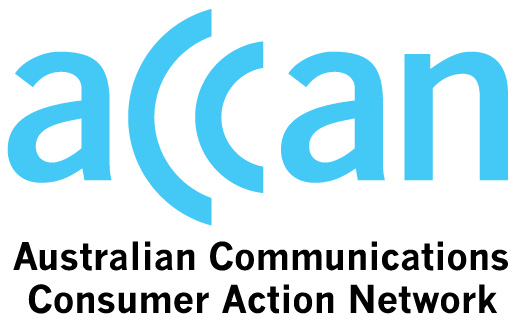 Although we take care to direct subscribers to sites with accurate and reliable content, we advise that ACCAN is not responsible for the content within external sites and has no control over the views, services or information contained therein. Information contained on external sites may not necessarily reflect ACCAN's policy, standards or beliefs.

The Australian Communications Consumer Action Network's representation of residential and other consumers' interests in relation to telecommunications issues is made possible by funding provided by the Commonwealth of Australia under section 593 of the Telecommunications Act 1997. This funding is recovered from charges on telecommunications carriers.

Copyright 2021 ACCAN.
{domain.address}
---