ACCANect early bird pricing ends next week, new resources on IoT privacy, and more.

This week
IN THE NEWS: ACCANect early bird pricing ends next week, new resources on IoT privacy, and more.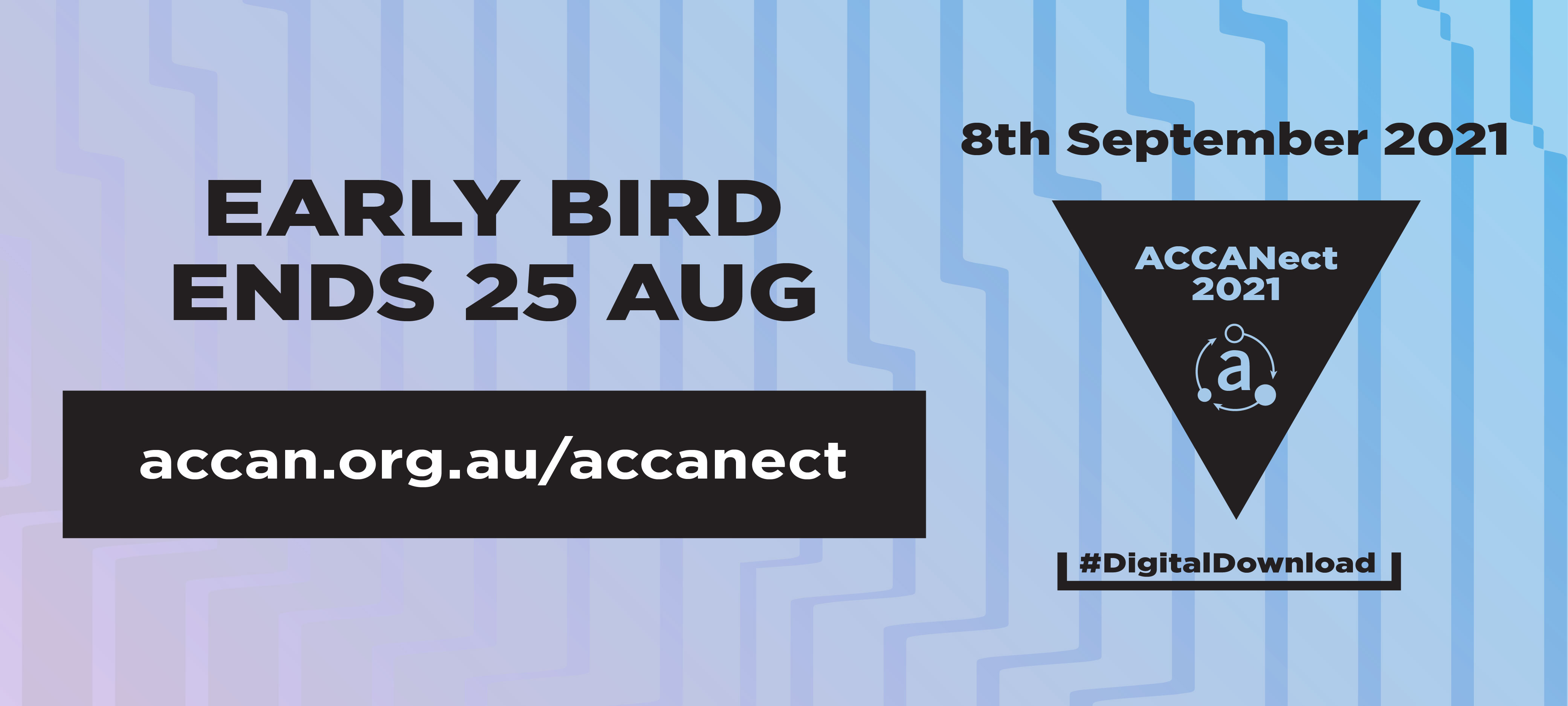 Ealry bird pricing for ACCANect 2021 ends Wednesday 25th August. ACCANect 2021: #DigitalDownload will feature a range of presentations about key topics including cyber security advice for small businesses, how Australians' changing communications habits are driving change in the telecommunications sector, and what the digital platforms are doing to tackle misinformation. [ACCAN].


ACCAN Grantee RMIT has announced the first of its four-part webinar series, 'Promoting Digital Inclusion – Acceleration in Business & Society,' will be held on the 31st of August. ACCAN's Director of Inclusion, Dr. Wayne Hawkins, will be one of four esteemed panelists for the webinar. The first part of the series will focus on social exclusion as a threat to the wellbeing of older Australians, and particularly their perspectives on risk. [RMIT]

ACCAN Grantee Deakin University have developed a suite of resources to promote consumer awareness about privacy and the Internet of Things. [ACCAN]

Centre for Accessiblity Australia has launched its Telcos for All video, celebrating the great work that the telecommunications sector has done in addressing accessibility issues on their websites and apps. [CFA]

Telstra CEO Andrew Penn says he has the ear of his counterpart at NBN Co Stephen Rue over long-running issues around selling fibre-to-the-node (FTTN) services, though it's unclear if that will lead NBN Co to pay for past mistakes. [itnews].

Customer complaints about telcos have declined on average in the April to June 2021 quarter, according to data compiled by industry body Communications Alliance. [CRN]

Following questions about the sufficiency of the voluntary IoT Code implemented by the government in September 2020, research conducted by the Department of Industry, Science, Energy and Resources and the Department of Home Affairs recommended a mandatory standard to guarantee a base level of cyber security in the growing IoT devices market. The research found that low-cost manufacturers were not engaging in the voluntary, principles-based code, and that major manufacturers had not been basing decision-making off the code. [GT Law].

An online tutoring pilot program developed by children's education charity, The Smith Family, has achieved strong results for school students struggling with literacy and numeracy. The Catch-Up Learning program offered students one on one online tutoring with a trained teacher, up to three times a week over six months. The development of the program was prompted by concerns that children experiencing disadvantage risked falling even further behind their more advantaged peers because of remote learning. [The Smith Family].
The Australian eSafety Commissioner has this week commenced a consultation process on a system that would protect children from online pornography by confirming their age. The consultation with industry, stakeholder groups and experts will inform a roadmap for the implementation of a mandatory age verification regime for online pornographic material. [The Mandarin].

Federal and state authorities were warned two weeks ago that an online app hosted on Russian servers was being used to generate fraudulent Covid check-in confirmations and bypass Australian government contact-tracing systems. The program allows users to put in a name and location, before generating a check-in confirmation that appears near-identical to those produced by state governments. [The Guardian].

WebNews #536

Unsubscribe
from this mailing
click here

Tel: (02) 9288 4000
Email: media@accan.org.au
Web: accan.org.au
Twitter: @accan_au
Facebook.com/accanau
LinkedIn: accan.org.au/LinkedIn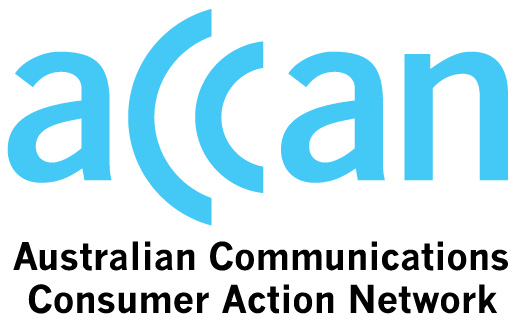 Although we take care to direct subscribers to sites with accurate and reliable content, we advise that ACCAN is not responsible for the content within external sites and has no control over the views, services or information contained therein. Information contained on external sites may not necessarily reflect ACCAN's policy, standards or beliefs.

The Australian Communications Consumer Action Network's representation of residential and other consumers' interests in relation to telecommunications issues is made possible by funding provided by the Commonwealth of Australia under section 593 of the Telecommunications Act 1997. This funding is recovered from charges on telecommunications carriers.

Copyright 2021 ACCAN.
{domain.address}
---