TIO investigates small business telco issues, NBN Co announces faster speeds, and more

This week
IN THE NEWS: TIO investigates small business telco issues, NBN Co announces faster speeds, and more.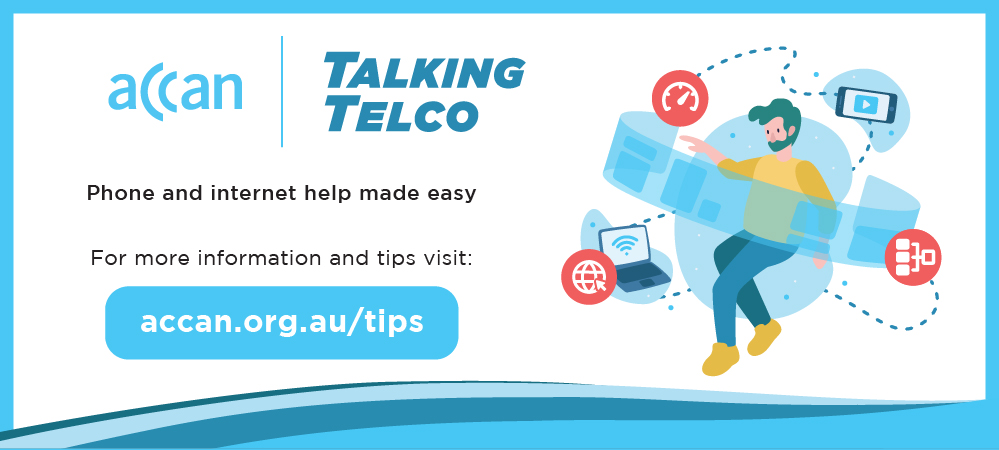 View ACCAN's Talking Telco resources to understand how to get your home or small business phone, mobile and internet connected, and how to get help if there are problems with your service. [ACCAN]

Small businesses are being sold bad internet deals and copping long wait times when trying to resolve telecommunications issues, the Telecommunications Industry Ombudsman (TIO) has found.[SmartCompany]

Amaysim is continuing to buy fellow mobile virtual network operators, this time paying up to $15.8 million for OVO Mobile's 77,000 subscribers. [itnews]

NBN Co, the operator of the National Broadband Network, has admitted to Australia's competition watchdog, the ACCC, that it misled Canberra consumers who lived in areas where the NBN was operating into thinking that their telephone and Internet services supplied over the TransACT Network would be disconnected if they did not move to the NBN. [iTWire]

The government-owned National Broadband Network should consider buying fibre networks from Telstra and other fibre operators across Australia covering up to 300,000 homes, Labor has said. [The Guardian]

The Federal Government says the growing shift to use of online services by Australians during the COVID 19 pandemic demonstrates the critical role of the National Broadband Network (NBN) in boosting the nation's productivity, connectivity and social cohesion. [iTWire]

The national broadband network is about to get seriously quick, with speeds up to 20 times faster than the most popular current residential plan going on sale from Friday - for about a third of Australians who can actually take advantage of them. [News.com.au]

Customer satisfaction in internet service providers as a whole averages only 75%. That puts it way down at number 24 out of the 32 industries for which Roy Morgan continuously takes this measure. [Roy Morgan]

The Commonwealth Bank of Australia (CBA) has moved to block abusive messages sent alongside money transfers after it witnessed the platform be used to harass victims of domestic violence. [ZDNet]

Two new initiatives will be receiving a part of a $6 million communications package from the Federal Government that is aiming to prevent loneliness and social isolation among older Australians. [Aged Care Guide]

WebNews #513

Unsubscribe
from this mailing
click here

Tel: (02) 9288 4000
Email: media@accan.org.au
Web: accan.org.au
Twitter: @accan_au
Facebook.com/accanau
LinkedIn: accan.org.au/LinkedIn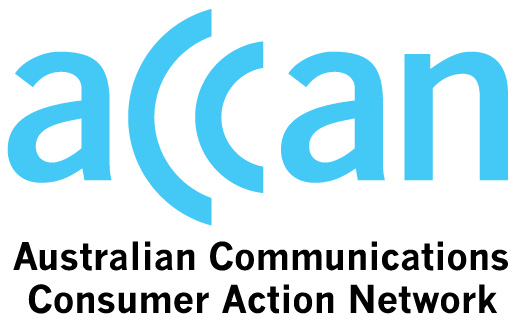 Although we take care to direct subscribers to sites with accurate and reliable content, we advise that ACCAN is not responsible for the content within external sites and has no control over the views, services or information contained therein. Information contained on external sites may not necessarily reflect ACCAN's policy, standards or beliefs.

The Australian Communications Consumer Action Network's representation of residential and other consumers' interests in relation to telecommunications issues is made possible by funding provided by the Commonwealth of Australia under section 593 of the Telecommunications Act 1997. This funding is recovered from charges on telecommunications carriers.

Copyright 2019 ACCAN.
{domain.address}
---