ACCAN highlights need to act on affordability, submission to Australia's 20202 cyber security strategy, and more.

This week
IN THE NEWS: ACCAN highlights need to act on affordability, submission to Australia's 20202 cyber security strategy, and more.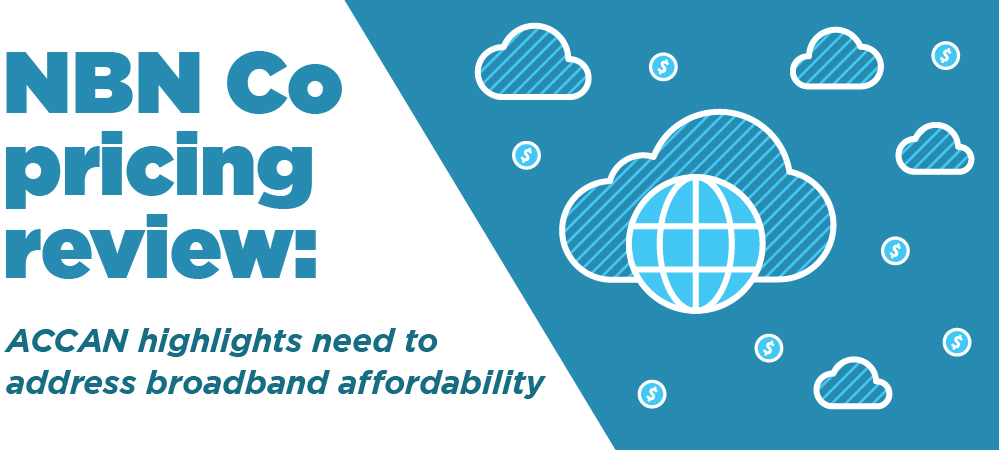 NBN Co's proposed wholesale pricing changes are unlikely to meet the needs of consumers, according to ACCAN. [ACCAN]

ACCAN has responded to the Department of Home Affairs' discussion paper, to ensure that the experiences of consumers, including small businesses, are reflected in the 2020 Cyber Security Strategy. In our submission we focused on consumer concerns about cyber security, including the impact that cybercrimes have on consumers, including small businesses; the information asymmetry that can exist between consumers and manufacturers; and the threats to consumer privacy that can occur due to cyberattacks or insecure connected devices.[ACCAN]

The Australian Communications and Media Authority watchdog is going after eleven smaller telcos for failing to adhere to strict consumer protection rules. [itnews]

The Australian Competition and Consumer Commission has decided to keep the current pricing of non-NBN fixed line wholesale services until 2024. [CRN]

Optus is opening its 5G fixed wireless service to a footprint of up to 138,000 homes, earmarking a major expansion of the fixed broadband-like service. [itnews]

Finder research shows that over the past 12 months, Aussies have wasted $152.6 million on excess data charges. [finder.com.au]

According to research from NBN Co and AlphaBeta,many of Australia's small businesses have not fully realised their potential because they lack the skills, time or resources to invest in digital technology - or because they lack knowledge of the opportunities that technologies provide.[iTWire]
Optus has unveiled a suite of initiatives it says are designed to support small businesses to improve their operations, growth and profitability by better harnessing the power of Apple devices. [iTWire]

NAB, the Commonwealth Bank of Australia, Telstra, Microsoft and Flamingo AI have signed up to "trial" principles that form part of the government's new AI ethics framework. [Computerworld]

Minister for Communications Paul Fletcher does not see a future where 5G displaces NBN, instead saying that the technologies are complementary to each other. [ZDNet]

WebNews #500

Unsubscribe
from this mailing
click here

Tel: (02) 9288 4000
Email: media@accan.org.au
Web: accan.org.au
Twitter: @accan_au
Facebook.com/accanau
LinkedIn: accan.org.au/LinkedIn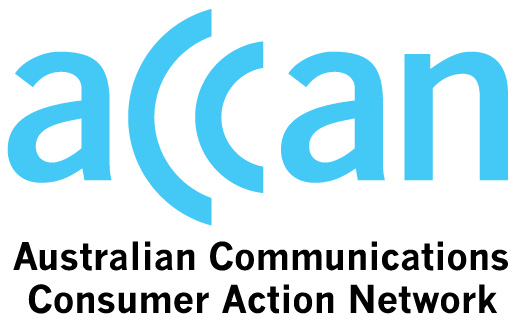 Although we take care to direct subscribers to sites with accurate and reliable content, we advise that ACCAN is not responsible for the content within external sites and has no control over the views, services or information contained therein. Information contained on external sites may not necessarily reflect ACCAN's policy, standards or beliefs.

The Australian Communications Consumer Action Network's representation of residential and other consumers' interests in relation to telecommunications issues is made possible by funding provided by the Commonwealth of Australia under section 593 of the Telecommunications Act 1997. This funding is recovered from charges on telecommunications carriers.

Copyright 2019 ACCAN.
{domain.address}
---