Reliability safeguards needed, comments on the CDR draft privacy impact assessment, and more

This week
IN THE NEWS: Reliability safeguards needed, comments on the CDR draft privacy impact assessment, and more.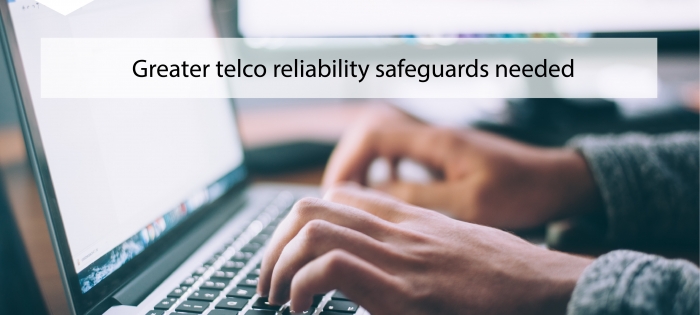 The increase in complaints about internet services to the Telecommunications Industry Ombudsman (TIO) highlights the need for greater reliability safeguards, says ACCAN [ACCAN]

The Australian Media and Communication Authority's reported drop in telco complaints shows that consumers are starting to benefit from increased industry regulation and new complaint handling rules, according to ACCAN. [ACCAN]

The Department of the Treasury, as one of the agencies involved in the implementation of the Consumer Data Right (CDR) regime, recently appointed Maddocks lawyers to conduct an independent privacy impact assessment regarding the initial implementation of the CDR. Maddocks has completed their draft privacy impact assessment report and requested stakeholder feedback on this draft. Read ACCAN's comments. [ACCAN]

Tech giant Google has been hauled into the Federal Court by regulators over allegations it has been misleading consumers about the personal location data it collects, keeps and uses. [ABC News]

Telstra announced on Tuesday a new project that aims to provide improved mobile network coverage and connectivity to Queenslanders across remote island communities in the Torres Strait. [ZDNet]

Thousands of Optus customers have mistakenly had their mobile phone numbers and home addresses published in the Sensis White Pages - despite specifically requesting they not be. [7News.com.au]

The federal government has commenced proceedings to auction 2.4GHz of spectrum in the 26GHz band as part of the national rollout of 5G services.[ZDNet]

All NSW drivers will finally be able to get a digital version of their licence on their smartphones following a delayed expansion after a trial of the technology. [news.com.au]

The WA Government will ban students from using mobile phones in all public schools in a major push to reduce distraction and focus on learning. [ABC News]

SpaceX has started the regulatory process to obtain permission to operate its Starlink satellite broadband service in Australia. [itnews]

WebNews #499

Unsubscribe
from this mailing
click here

Tel: (02) 9288 4000
Email: media@accan.org.au
Web: accan.org.au
Twitter: @accan_au
Facebook.com/accanau
LinkedIn: accan.org.au/LinkedIn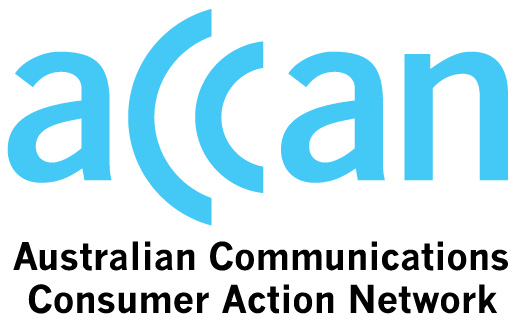 Although we take care to direct subscribers to sites with accurate and reliable content, we advise that ACCAN is not responsible for the content within external sites and has no control over the views, services or information contained therein. Information contained on external sites may not necessarily reflect ACCAN's policy, standards or beliefs.

The Australian Communications Consumer Action Network's representation of residential and other consumers' interests in relation to telecommunications issues is made possible by funding provided by the Commonwealth of Australia under section 593 of the Telecommunications Act 1997. This funding is recovered from charges on telecommunications carriers.

Copyright 2019 ACCAN.
{domain.address}
---