ACCAN CEO to address NBN Future Forum, new survey for CapTel users, and more

This week
IN THE NEWS: ACCAN CEO to address NBN Future Forum, new survey for CapTel users, and more.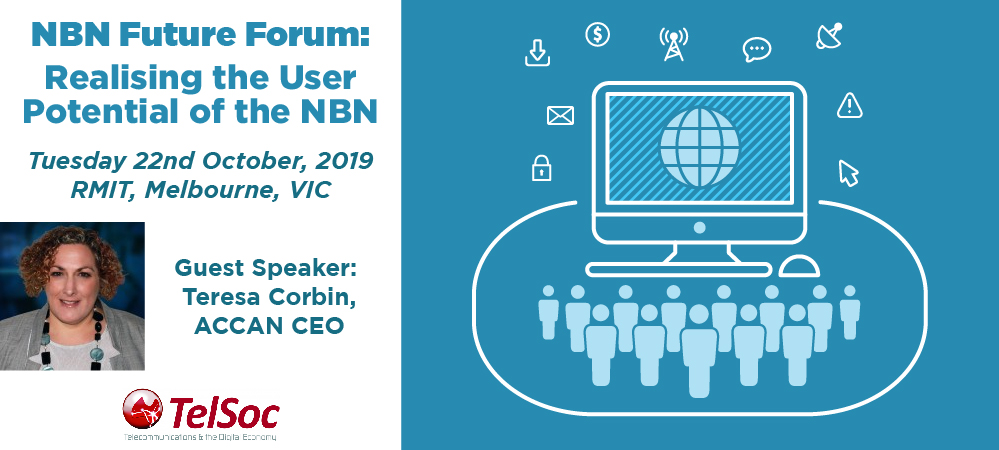 How well are we tracking to achieve the original mission of the NBN of 'Building Broadband For All Australians? Join ACCAN CEO Teresa Corbin in Melbourne on Tuesday 22nd October to hear how the NBN is performing to date and what needs to change for the benefit of consumers. [TelSoc]

If you use the CapTel handset, or you know someone who does, and would still like to use captioned services through the NRS, it's important you respond to the Department's short online questionnaire so they can help you transition to an alternative. [DoCA]

NBN Co, the operator of the National Broadband Network, says it welcomes any additional options the ACCC may identify through its Access Pricing Inquiry to promote competition and the interests of customers. [iTWire]

The network will be switched off in June 2024, but between now and then Telstra will have to upgrade its 4G coverage to ensure regional customers in an area totalling around 770,000 square kilometres across Australia don't lose network access. [9news.com.au]

The Australian Competition and Consumer Commission (ACCC) brought the case against TPG in December last year over clauses in the contracts it had entered into with some customers since 2013. The consumer watchdog's case against telco TPG over its mobile phone prepayment plan has been dismissed from the Federal Court. [news.com.au]

NBN Co will launch its own broadband speed ranking system - while "debunking" existing ones - in Amsterdam next week, escalating a long-running debate over third-party rankings that place Australia's internet speeds alongside those of developing countries. [itnews]

Australian Competition and Consumer Commission chairman Rod Sims has hit back at accusations from big business that he is using a review of Google and Facebook's market power to make it easier to unfairly block corporate deals, claiming the vast majority of people want the regulator to intervene more against mergers and acquisitions. [Brisbane Times]

NBN Co is set to revive a self-installation option for the internal 'NBN connection box' in the HFC footprint, with up to a quarter of premises anticipated to be eligible. [itnews]

Peter Adderton, founder of Boost Mobile, has said regulating the wholesale mobile market may be the solution to ensuring Australia has a fourth mobile network. [EFTM]

A new email scam is currently doing the rounds in Australia. This one is trying to trick people into giving up their personal information with a fake iPhone 11 competition where the recipient appears to have won a device. [Gizmodo]

WebNews #498

Unsubscribe
from this mailing
click here

Tel: (02) 9288 4000
Email: media@accan.org.au
Web: accan.org.au
Twitter: @accan_au
Facebook.com/accanau
LinkedIn: accan.org.au/LinkedIn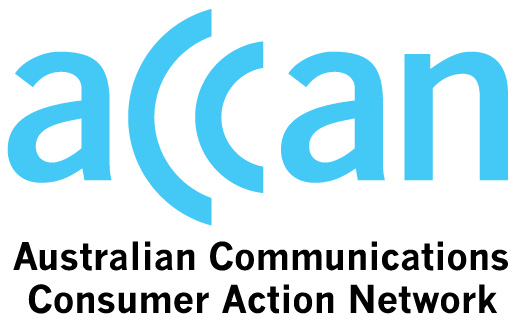 Although we take care to direct subscribers to sites with accurate and reliable content, we advise that ACCAN is not responsible for the content within external sites and has no control over the views, services or information contained therein. Information contained on external sites may not necessarily reflect ACCAN's policy, standards or beliefs.

The Australian Communications Consumer Action Network's representation of residential and other consumers' interests in relation to telecommunications issues is made possible by funding provided by the Commonwealth of Australia under section 593 of the Telecommunications Act 1997. This funding is recovered from charges on telecommunications carriers.

Copyright 2019 ACCAN.
{domain.address}
---