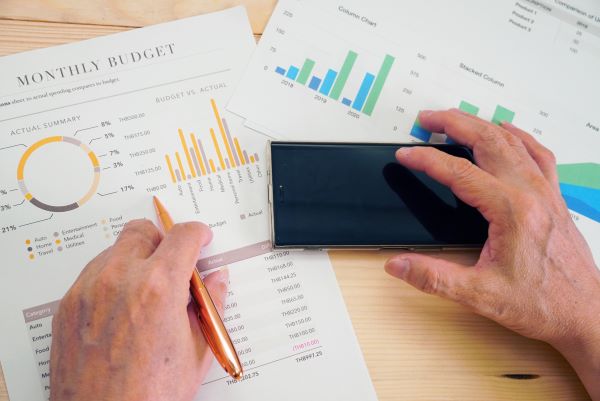 As the end of the financial year approaches, we can expect that prices for many goods and services will rise. Telecommunications services will not be immune from this and we're already seeing new pricing structures start to enter the market.
Every provider will most likely have a different process, making it hard to compare like for like. For example, some are promising an increased data limit by way of compensation for the increased monthly charge, but this may not always provide any benefit.
For many consumers, the promise of extra data is of little importance, as most Australians only use 11.8 GB of data each month. (ACCC December 2021). Therefore, rather than simply accept the price rise, this is a perfect time to review your telecommunications needs and look for a plan that best suits.
Shop around for a better deal
There are a wide range of options out there, so if you're unhappy with the service you're paying for, we encourage you to shop around and see what best suits your needs. Ideally, your current provider may have the right plan, but if not, or if you are unhappy with your provider, it's easy to switch if you want to.
You don't have to stick with the big companies - smaller telcos can offer big value when it comes to mobile phone plans - so don't be afraid to shop around. With most telcos now offering unlimited talk and text, phone plans are really based around data. It's important to make sure that you don't get stuck with a plan that charges you for more data than you need.
Be sure to read beyond the advertising slogans and look into the Critical Information Summary of plans to get a fuller understanding of what you're signing up for. This document will be on the telcos' website and contains information about the plan such as the total cost, inclusions, and contract length.
It's important to check that there is adequate coverage in the areas you will most often use your phone such as at home, work, or school. You can check coverage maps on telcos' websites or give location information to the salesperson in store or over the phone so they can check coverage for you. Please be aware that these maps are predictive of the available coverage and individual circumstances may vary due to factors such as obstacles between your home and the base station.
If you have a contract with a telco provider, find out what happens at the end of your contract. Most will automatically roll-over at the end of the contract period, meaning they will continue to charge
Set a reminder to yourself when your phone plan is near the end of your contract period. These days, phone plans are rolled over once a month so start to shop around when your plan is near its end to ensure you are getting the best deal. Always check the fine print in any contract as they can contain information about price rises.
When you look at your bill, check whether you have any unused call, text, or data allowance (this is your included allowance). If you're regularly only using a small amount of your included allowance, you may be on the wrong plan and paying too much.
Any Telco customers in need of extra support can also ring their provider and ask about bill assistance programs or other payment options, to make sure they can stay connected. Telcos are obliged to give consumers as much information as possible about their hardship programs. Visit ACCAN's financial hardship web page for more information on where you can get help.