For World Consumer Rights Day 2020, ACCAN looks at how consumers can do their part to promote sustainability in the telco sector.
Sustainability is an evolving issue for industries around the world. Consumers are increasingly concerned about the way that we produce and consume goods and services, including in the telco sector.
Nearly 90% of Australians now own a mobile phone1. For many of us, they have become the go-to device to keep in touch socially and for work, to take photos, and to navigate from place to place. As mobile phones continue to evolve to include features like foldable screens and multi-lens cameras, it's worth taking a moment to consider what resources go into making these smart devices.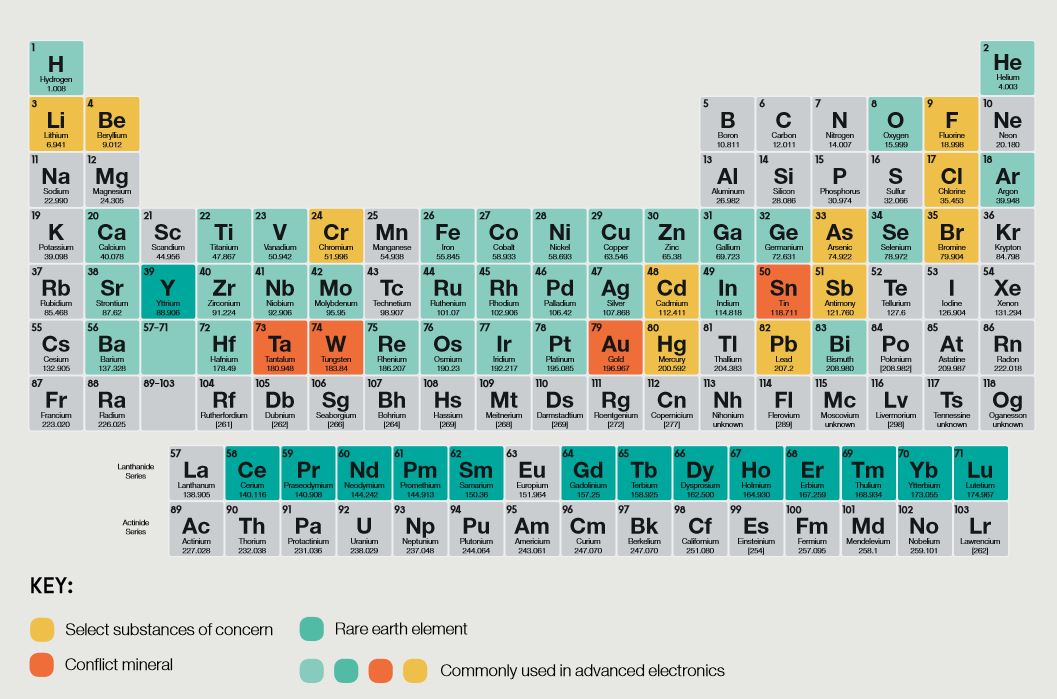 Jar

dim

, E 2017, From Smart to Senseless: The Global Impact of 10 Years of Smartphones, Greenpeace Inc
Mobile phones can be broken down into four main parts:
1. Circuit boards
Contains variety of metals like copper, silver, gold, platinum and palladium for electrical connections, plus tin for joining parts of the board together.
2. Batteries
Most phones use a lithium-ion battery. Lithium-ion batteries are made from lithium and other metals such as cobalt, nickel, copper and steel enclosed in plastic.
3. Screens
Glass screen is usually made of silica, with elements of ceramic or metal to strengthen it against scratches and cracks.
4. Cases
Usually made from light-weight materials like plastic or aluminium.
While each device uses only a small amount of these metals, the total impact over time is quite substantial. Greenpeace estimates that since 2007, more than 157,000 tonnes of aluminium and more than 100,000 tonnes of copper has been used in the production of smart phones around the world2 .
Over the past decade, there's been an increasing awareness among both consumers and the telco industry of the need to embrace sustainable options for mobile phones.
The Australian Mobile Telecommunications Association (AMTA) runs the MobileMuster recycling program which lets consumers drop off unwanted mobile phones to be dismantled, processed and have materials recovered. Since beginning in 1998, this program has collected and recycled 1,500 tonnes of mobile phone components. In 2019 alone, MobileMuster recycled 84.1 tonnes of metals, glass and plastics, saving a total of 188 tonnes of C02 emissions. The environmental impact of these efforts is comparable to planting 4,840 trees.
MobileMuster estimates that there are 25 million old mobile phones stored away in drawers across the country . This World Consumer Rights Day, ACCAN is encouraging consumers to recycle their old devices.
To find your closest MobileMuster donation point, visit MobileMuster's website.
How to Remove Your Data Before Recycling Your Phone
Step one: Back up your phone
Connect your phone to a laptop or computer to transfer any files that you may want to keep safe. This could include music, photos, videos, or documents. You can also back-up these files to a cloud storage service such as Dropbox.
If you have a new phone, follow the steps in the Google app (Android) or iCloud (iPhone) to automatically transfer your data from your old phone to your new phone.
Step two: Log out of accounts
Once you've backed up your old phone, go through your apps to make sure that you are logged out of any accounts. This is especially important for any banking, email or social media accounts.
Step three: Reset to factory settings
A factory reset will erase all personal information on your phone.
For Android phones:
Open your phone's Settings app.
Select System > Advanced > Reset options. If you don't see "Advanced," tap Reset options.
Select Erase all data (factory reset) > Reset phone. If needed, enter your PIN, pattern, or password.
Select Erase everything.
For Apple iPhones:
Select Settings > General > Reset
Select 'Erase all content and settings'
Enter passcode/Face ID/fingerprint
Select 'Erase iPhone/iPad'
Enter Apple ID password
Phone won't switch on?
MobileMuster ensures personal data on devices is safely destroyed during the recycling process.
_________________________________________________________________________________
1 Roy Morgan Australia, 2019, Australians are bringing their own phone to new mobile plans
2 Jardim, E 2017, From Smart to Senseless: The Global Impact of 10 Years of Smartphones, Greenpeace Inc
3 https://www.mobilemuster.com.au/spring-cleaning-and-help-the-salvos/