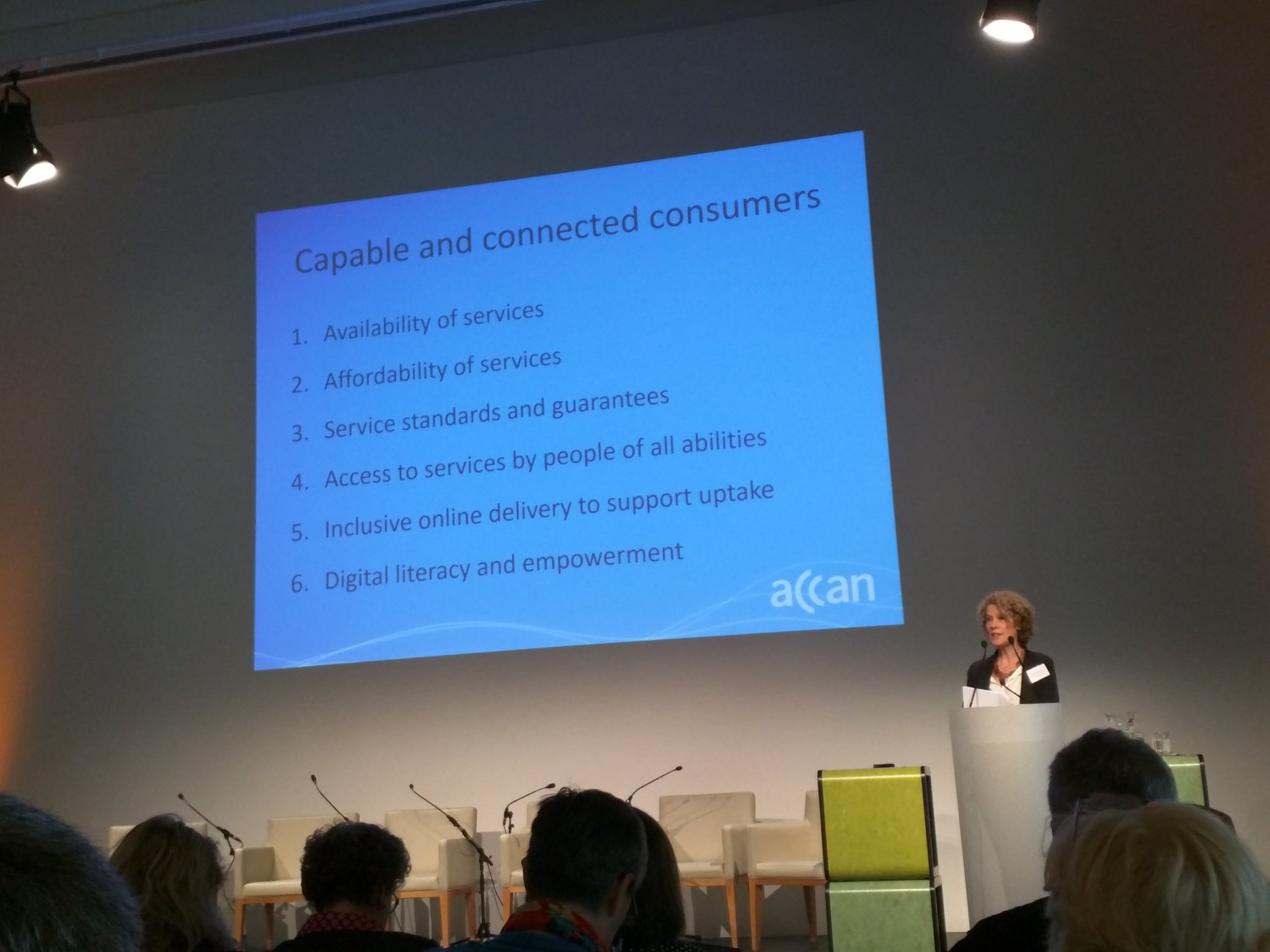 Today, ACCAN Director of Policy, Una Lawrence, delivered a presentation on ACCAN's policy outcomes to improve communications services and products for Australian consumers at the Broadband for the Bush Forum.
The speech identified six areas of focus where current policy settings are not delivering for consumers:
Service availability
Affordability of services
Service standards and guarantees
Access to services by people of all abilities
Inclusive online delivery to support maximum uptake, and
Digital literacy and empowerment.


For more information download the speech below.
Download:

Broadband for the Bush speech 201628.3 KB
Download:

Broadband for the Bush speech 2016396.53 KB