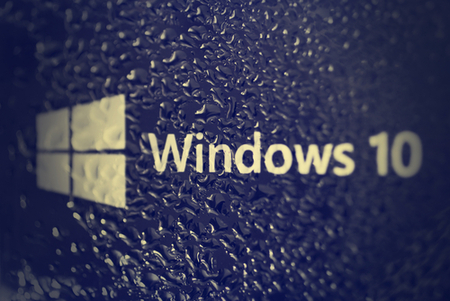 After a lot of hype, Microsoft has finally delivered Windows 10.
With a bunch of new features and improvements, such as a good firewall and rapid start-up of your favourite programs, it is a very attractive computer interface, but there is a real sting in the tail if you are someone on a restricted internet plan!
First of all to upgrade to Windows 10 you have to download the whole thing from Microsoft.
This is as easy as clicking the Microsoft pop up (Get Windows 10 app from the taskbar) but be prepared for a good THREE GIGABYTES on top of your usual usage and then some. On slow broadband this will take more than an hour to download.

In the fine print at the bottom of Microsoft's update page it says:
"3GB download; Internet access fees may apply. A metered Internet connection is when a service provider charges by the amount of data sent and received by your PC. Windows 10 is a large file: about 3 GB. Before you start the download on a metered Internet connection, make sure that you: (1) Check your current usage, and then work out if this download might result in additional charges; (2) Allow enough time for the download to finish. Most people with a broadband Internet connection complete the download in an hour or two, but download times will vary based on your connection speed and other factors."
Once you've installed Windows 10, you will also find your internet usage then goes up significantly. This is because by default it constantly updates 'live tiles' (amongst other things) and shares information about your usage with Microsoft. In addition you have the option to synchronise with 'One Drive', Microsoft's cloud storage system. Using One Drive means your files are backed up over the internet and you can access them from anywhere, not just from this Windows 10 device. This feature can be very useful, but it means that every file you have will also be transferred back and forth over your internet connection!
We are hearing cases of some 50GB of extra usage this month alone.
So what are your options?
First of all, before doing any upgrades, back up your data. Those instructions are at the end of this article.
Option One – Turn off bandwidth hungry parts
Keep Microsoft 10 but turn off a few features. [This would be our advice.]
Live tiles are those squares that constantly change on your home screen. Turn off 'live tiles' by simply right clicking, or on a touch screen press and hold, on an app that has its live tile currently turned on, and click, or tap, on Turn live tile off.
Go through the home screen and turn off any application updates you don't need.
Turn off information sharing under privacy options.
Turn off sharing with the 'Cloud'. If you have a Microsoft account this may be set automatically. Under Accounts > Sync your settings > Sign in options
and change to suit your preference.
A good summary of this appears on Rob Sanders' technology blog or How-to-Geek.
Option Two – Roll back to the old version
If you think this version is not for you, you can go back to the previous version of Windows.
Go to settings> Update & Security > Recovery
and there you see the option to go back to the previous operating system, BUT you only have 30 days after the installation to do this!
Option Three – Keep Windows 10 but turn off updates
You can turn off updates altogether. We don't recommend you do this as this will prevent important security fixes from being automatically updated. To do this you need to change "Configure Automatic Updates" and "Allow Automatic Updates immediate installation" policies.
Option Four – Turn off update sharing
Windows 10 will allow you to share updates across your home network with other users, which should reduce the overall download, but it can increase your upload as well because you will be sharing updates with other users. To turn off this feature:
Go to settings > Update & Security > Windows Update > Advanced options
Choose how updates are delivered
Turn off –"When this is turned on, your PC may also send previously downloaded Windows updates and Apps to PCs on your local network or PCs on the internet, depending on what is selected below".
Extra Tips
Turn off updates on metered connections
There is also a way to tell Windows that the connection is 'metered' (charged for) and Windows won't download updates on connections you mark this way. To do this, first connect to the metered network using Wi-Fi, go to Settings > Wi-Fi and turn 'Metered connection' to On. This way you: 'Set as metered connection'. Every time you use this network in the future WIndows10 won't download updates.

Other places for information
Check out ACCAN's tip sheet What happens if I have an unexpectedly high bill?.
Rob Sanders has written a great review of Windows 10 with a good 'how-to' guide.
And PC advisor's article 'Should I Upgrade to Windows 10?'.
Making backups?
Before you make any big changes like these, it's important to make a backup.
Windows 7
Visit Microsoft's instructions for making a backup on Windows 7.
Windows 8
Simply enter 'File History' in the search box, tap or click File History, and then click System Image Backup.
HANG ON! My download was much bigger than 3GB?!!
If your download is higher than three gigabytes (3 GB) then there might be a more serious problem. Contact your Internet Service Provider (ISP) and check. Microsoft have also set up a hotline (yes, this one is genuine) to deal with serious consumer problems with Windows 10.
Microsoft hotline: 13 20 58
Note: calls to this number from mobiles may attract higher charges.