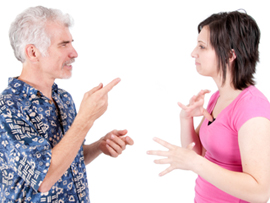 ACCAN values disability access. We want to be a model in this field, for other not-for-profits, industry and government.
ACCAN's Disability Action Plan 2015-17 will be registered with the Human Rights Commission's Register of Disability Discrimination Act Action Plans.

ACCAN is proud that people with disability have always been considered an important focus of our organisation. Prior to the launch of this Disability Action Plan, ACCAN already demonstrated best practice in a number of ways.
ACCAN's Disability Action Plan aims to:
Eliminate any discrimination based on disability, including against members or employees


Comply with the Disability Discrimination Act and the UN Convention on the Rights of Persons with Disabilities


Improve access, inclusion and participation for people with disability to ACCAN



Be a model for how other organisations, especially not-for-profit organisations, can improve access for people with disability
ACCAN hopes that this Disability Action Plan will challenge us as an organisation to continue to provide best practice access, and to find further opportunities to improve.
Download:
ACCAN Disability Action Plan 2015-17 1.51 MB
Download:

ACCAN Disability Action Plan 2015-17 782.95 KB